North West Air Ambulance is called to an incident in Thurstaston, Wirral
THE North West Air Ambulance (NWAA) was called out in the afternoon of Tuesday 27 March 2007 to an incident at Thurstaston beach off Station Road on the Wirral. The call was received at 14.49 and the NWAA arrived at the scene at 15.05.

A woman was riding a horse on the beach when she sank deeply into quick sand with her horse. The horse was stuck in the sand up to its saddle and courageously, the woman managed to pull herself free.

Emergency services at the scene were the RNLI, coastguards, rangers, land ambulance crew, fire service and the NWAA.

In extremely hazardous conditions, the NWAA landed on the beach and oversaw the scene, monitoring all crews for safety in a difficult environment. A vet was also called to sedate the horse who was distressed.

FACT NOTE:- The North West Air Ambulance is a registered charity, receiving no mainstream funding yet it costs £1.9 million a year to maintain this vital life saving service. For the patient, the NWAA is the fastest emergency service. Donations can be made by logging on to northwestairambulance.co.uk.
Letters To The Editor:- "Help to find Southport were once employed by..."
"Please help, I want to see if any local people in Southport were once employed by 'Roddy' who manufactured plastic dolls.

I am currently preparing a book about the history of the doll which was made in Southport from the 1930's started by Daniel George Todd. joining forces with Mr J Robinson. Originally called 'Rodnoid' dolls changed to 'Roddy' a combination of 'Todd and Robinson' in 1948.

I am looking for copies of Photographs of the works employees etc or any information about the company.

I would be obliged if you could help." Many thanks, Noelle Worthington, Email.
Vienna Festival Ballet Presents:- "SWAN LAKE"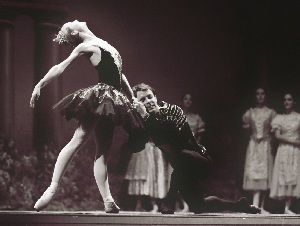 ONE of the best known love stories, performed by the ever popular Vienna Festival Ballet. Lavish costumes, stunning scenery, international stars, and the glorious music from Tchaikovsky make this a night not to be missed.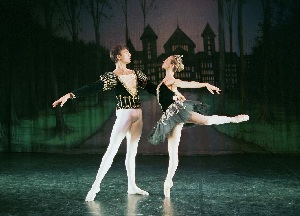 Swan Lake is the most popular ballet in the world. It's the ballet that captures like no other the full range of human emotions; from hope to despair, from terror to tenderness, from melancholy to ecstasy.
An evening not to be missed:- www.viennafestivalballet.com
This fantastic show will be on at the Southport Arts Centre, Southport on the 24 May 2007 from 7pm.
Ring the box office on 01704 540 011 for more information and to book your tickets.