Business backs plans for new development company...
LIVERPOOL'S business community has given a clear mandate to push ahead with the merger of the city's main 3 economic agencies, Liverpool Vision, Business Liverpool and Liverpool Land Development Company. A recent wide-ranging consultation with a broad range of business interests in the city confirmed support for the proposal to establish a new single development company incorporating the skills and specialisms of all 3.

The new company, whose name is yet to be decided, will begin work by April 2008, with a new chair appointed this summer followed by the appointment of a new chief executive and board in the autumn. The new company will concentrate on four pillars of development, quality of place, skilled workforce, investment and enterprise.

Cllr Warren Bradley, leader of the city council and business champion for Liverpool, said:- "Last December I warned business leaders that the economic challenge facing Liverpool can only be surmounted if the public and private sectors worked even more closely together. The response has been extremely positive and I'm delighted that so many want to be involved in helping the city council propel the city forward and make us even more business friendly.

I want us to be clear and consistent in our ambition because there is much that can be achieved and a strengthened approach to development is absolutely vital if we are to benefit as a city from the present and growing opportunities. The new private sector-led company that I proposed will be fully operational within 12 months and will have a responsive, 'can do' philosophy, with the emphasis on action and delivery.

It will make the city more competitive, improve skills and enterprise and make the most of Liverpool's global brand to attract investment and jobs and crucially it will allow the private sector to shape the future strategic direction of Liverpool.

During the last year we have gathered the thoughts of business on the way forward and I can assure all who have been involved in this process that we will stay focused and outward looking during the transitional period and not lose the momentum the three companies have achieved in recent times, while maximising the benefits of greater coordination and focus.

There have of course been many issues raised and questions posed which we will be addressing rigorously during this process and I am convinced that it will aid us in the creation of an organisation which is tough, ambitious, visionary and dynamic and with the needs of business and the good of the city at its heart."

Cllr Bradley sent a letter to almost 1500 named business leaders and local MPs and councillors were also contacted. An open invitation to respond was published in the press and a micro site, linked to Business Liverpool's website was established to record responses. The consultation was welcomed and there was a large degree of consistency in the responses received, with many respondents stating that if the merger were implemented appropriately it would be a big step forward for the city, while none the less accepting it was a complex process.

The survey revealed that most respondents understood the need for the merger and agreed that the current landscape could be confusing for themselves and potential investors, while stating that private sector involvement was pivotal for success. Respondents also identified a number of potential benefits and were widely in favour of anything that simplifies the system, brings economies of scale and can drive forward Liverpool's improvement.

Now a transitional board, drawn from the 3 existing boards, the city council and other partners, is to be established. It will be chaired by Sir Joe Dwyer, chair of Liverpool Vision and will meet regularly to oversee production of a strategic plan and the formation of the new company from which the new board and chief executive can produce their detailed plans. The transitional board is necessarily large and inclusive but it is anticipated that the new company board will be different in size, composition and remit.

A management group, chaired by Jim Gill, chief executive of Liverpool Vision, has been set up to advise the transitional board. Its members will include Mike Taylor, chief executive of Business Liverpool and David Waugh, chief executive of Liverpool Land Development Company as well as John Kelly, director of regeneration at Liverpool City Council.

Sir Joe said:- "The physical appearance and economic performance of the city have improved dramatically in recent years, driven by public sector funding and an unprecedented level of private sector investment. But the level of available public funding will shrink dramatically in the coming years and we will need to accelerate the pace of change on the back of private sector leadership and still further investment.

The board of Liverpool Vision has embraced the plans for a new single development company and I am determined that over the coming months we will put in place a sound basis for the new chair and chief executive so that the new organisation can hit the ground running. That requires us to maintain our current focus on delivery as well as to create the new partnership structure with the private sector and our partners in the Northwest Regional Development Agency, English Partnerships and The Mersey Partnership, whose continued engagement will be vital to success."

Mike Shields, chair of Liverpool Land Development Company, said:- "Both the board and management are extremely positive about the opportunity for Liverpool Land Development Company to become part of a bigger and better resourced and empowered company. The skills, experience and capabilities of Liverpool Land Development Company, Liverpool Vision and Business Liverpool will allow the new organisation to deliver a bold and ambitious economic growth and physical delivery programme across Liverpool."

Christopher Baker, chair of BusinessLiverpool, added:- "The whole board of Business Liverpool is supportive of this initiative and believes there is a clear need and opportunity to secure real benefit to business and drive investment into the city by having BusinessLiverpool's comprehensive range of business support activities integrated with the vital infrastructure development which is the core activity of Liverpool Vision and Liverpool Land Development Company. The private sector through the City Growth survey of 1500 businesses has strongly indicated that it wishes to see a simplification of the number of agencies and greater clarity and better integrated delivery of key regeneration activities and this will provide it."
The 24 hour date that won't let you down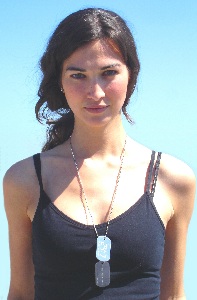 MAKE a date and make a difference! Samaritans, the emotional health charity, is encouraging people to get together for its second national fundraising and awareness day to be held on Tuesday 24 July. '24:7' is aimed at highlighting the charity's round-the-clock availability to people seeking emotional support and encouraging people to consider giving up a few hours for Samaritans as a volunteer.

This year Samaritans is hoping to exceed the 200 events that took place throughout the UK and Republic of Ireland last year; unique fundraisers that included 24 EBay auctions in seven days, sleepovers, a balloon race, sponsored fasting, a nationwide Samaritans-branded Smart Car relay, wine tasting sessions, a 24 hour ironathon, a dog show and a fancy dress netball match.

There are lots of different ways to raise funds for Samaritans. Make a Date for 24:7 with your family, friends or work colleagues to do anything where you meet up and take time out to talk and listen to each other. By getting involved in even the smallest way you will be helping Samaritans to recruit and train future generations of volunteers, enabling even more people in distress to be reached.

Samaritans 24:7 fundraising events will be taking place throughout July, with special events on Tuesday 24 July. For a fundraising pack with lots of easy-to-do ideas, call 0208 394 8393, you can email or check Samaritans' website and help Samaritans continue their vital emotional support, round-the-clock, by phone, e-mail, letter and face to face.

Get sporty:- Challenge your friends and colleagues to a football or rounders play-off, get a group together for a long walk, have a charity golf day or organise a darts marathon or a swimming relay.

* £10 will pay for 25 calls to our National number 08457 90 90 90

Host a party:- Organise a dinner party, a hen party or even a full blown fancy dress party. How about a wine tasting or even a speed dating party to meet new people?

* £50 will pay for one hours training to support a volunteer who takes calls from people in emotional distress
Hold a sponsor-a-thon…! Have a sponsored silence, sit and chat to a friend in a bath of custard, play seven kinds of board games- ask people to sponsor you for whatever you'd like to do.

* £100 will run your local branch for a day

Clear out your clutter:- Get friends together for a car boot sale, auction off those unwanted Christmas or birthday presents or clear out your kitchen cupboards with a cake bake.

* £200 will enable us to respond to 70 emails sent to jo@samaritans.org

Put on a show:- Showcase local talent with a theatre performance, encourage friends and colleagues to strut their stuff on the catwalk, hold an alfresco film festival at home or even parade your pooch by organising a dog show.

* £1,500 will keep Samaritans running for 1 hour

Exclusive pin badges and dog tags:- Samaritans exclusive glow-in-dark 24:7 pin badges and 24:7 dog tags are on sale as the perfect reminder that there is always somewhere to turn night and day. They are £1 each and just by wearing one you will be helping Samaritans. You can order these online on www.samaritans.org or by calling the 24:7 information line on 0208 394 8393.

Could you be a Samaritans volunteer?
As part of this year's 24:7 Samaritans is encouraging people to consider giving a few hours a month to be a Samaritans volunteer. With 202 branches in the UK and Republic of Ireland Samaritans is on your doorstep and needs local people to make sure that there is always round-the-clock support available for people who need it.

You could help as a listening volunteer or make a difference by putting other skills to use in areas such as admin work, gardening, fundraising or even giving the branch an occasional lick of paint. Make a date to drop into your local branch and find out more about how you could support your local community.

Rachael Bayley, Volunteering Manager with Samaritans said:- "Volunteering can be a life-changing gateway to new perspectives. Our volunteers have met new people, built strong friendships, mastered new skills, changed jobs, become public speakers, returned to education – found the confidence to try new things. Our support volunteers provide publicity, fundraising and ensure that important administrative functions are carried out. Our listening volunteers are here so that people can talk and email about anything that is troubling them, in confidence, for as long as is needed. By becoming a Samaritans volunteer you can help us make a real difference to others. You will also make a real difference to yourself. Being surrounded by a group of people motivated by the same goal – to put time and determination into seeing things improve – is very special".

Sir Bobby Charlton:- "Samaritans is a charity which supports millions of people who are struggling to cope and are experiencing feelings they can't share even with their closest friends. This organisation is only available thanks to its generous supporters and benefactors who donate funds so it can remain open every day 24:7"

Sophie Ellis Bextor:- "Having someone who listens, who really listens, is invaluable and that's why the service Samaritans provides is so very vital."

HRH Prince of Wales:- "The emotional support, that is so tirelessly and so selflessly provided by Samaritans volunteers up and down the country 24 hours a day, lies at the very heart of all that the organisation is known and respected for. Without this emotional support, there are many who would not be able to face the prospect of tomorrow."

Model Catherine Hurley:- "We're all human and we all have problems. Support Samaritans' 24:7 fundraising day and help them reach out to people in need of support. "

Michael Aspel:- "I can think of no finer group of people than Samaritans volunteers. Their endless compassion and concern for others sends the clear message that no matter how desperate the situation, there will always be someone to turn to."