Take a brave step backwards
THE national leukaemia charity, The Anthony Nolan Trust has once again teamed with Merseyside Fire and Rescue Service in the hope of finding a bone marrow donor for Southport children, Ella & Sam Wright.

The charity is looking for brave souls to abseil 100ft down the side of the training tower at Southport fire station. The abseil will take place on Saturday 23 June 2007. The charity will also be running a bone marrow donor clinic at the fire station on the same day.

Ella (5) and Sam (3) Wright, from Birkdale, both have a rare immuno-deficiency which means that they susceptible to infections and viruses. While their conditions are currently being managed by a cocktail of drugs and antibiotics the only known cure is a bone marrow transplant. Despite searching the worldwide registers of 11 million potential donors a suitable match has still not been found.

Sally Wright, the children's mother said:- "We have been astounded by the public reaction and would like to thank everyone who has already helped us in some way. Unfortunately we are still waiting for their perfect match to be found and we are just hoping that someone will come forward soon."

Ruth Carter, Fundraising Manager for the charity said:- "The response to Ella & Sam's campaign has been amazing. In the past 18 months thousands of people from Merseyside have responded and signed up as donors on the Anthony Nolan register. Last year's abseil at Southport Community Fire Station raised over £15,000 and people have been holding concerts, school fayres and giving donations.

Its not too late to make a difference to Ella and Sam and the thousands of others just like them. A lady who joined our register at the Southport clinic last May came up as a match straight away and donated in October, just five months later."

Darin Speed, District Community Fire Safety Manager for Merseyside Fire and Rescue Service, said:- "Last year's event at Southport Community Fire Station was a great success and we were overwhelmed that as a result somebody's life has been saved. We are delighted to support the Anthony Nolan Trust once again and hope this year's event proves just as successful."

Abseiling is open to all ages and no previous experience is required as all training is given by a professional team. All abseilers will need to register before the event and will be asked to raise a minimum sponsorship of £70 - this is how much it costs the charity to add a new donor to its register.

To join the Anthony Nolan Register donors must be aged between 18 and 40 and in good health. They must be prepared to donate to any patient, any where in the world. At the clinic volunteers will be asked to complete a medical form and provide a small blood sample. This is then tissue-typed and the details stored on the register, which is regularly searched for the thousands of people who are waiting for their match to join.

Right now, the charity is urging more young men to join its bone marrow register. Only 11% of its register currently consists of young men aged between 18 and 35. However, 75% of those who go on to donate and save lives are men.

The Anthony Nolan Trust is an independent charity and relies on financial support from individuals and companies to fund its work. It costs the charity £70 to tissue-type each new donor to its register.
Easter Day Model Boat Show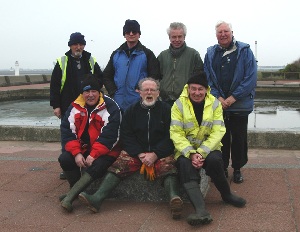 THE New Brighton Model Boat Club held a fun day on Easter Sunday 2007.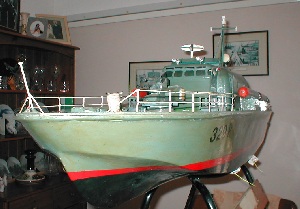 These shots where taken a few days before by members of the club as the group got the pond ready for the event as the lake had suffered a lot from mess coursed by Swans in residency, despite the attempts and notices of RSPCA and RSPB not to feed them.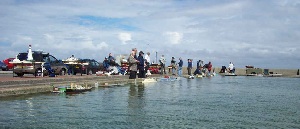 The event the club held on Easter Sunday we have been told was a huge success.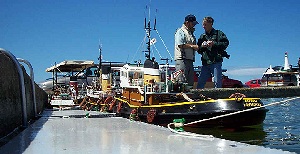 "Despite the lovely sunshine, not all our members managed to get out for the fun day as it was still to cold for some of the more senior members. But for every member who did come, it was a fantastic event. We would like to thank Wallasey Fire Brigade for helping us cleaning the pond last month, as with out teir help, we could not have put on the show." said Billy Iddon, Billy Iddon of the New Brighton Model Boat Club.