ENTREPRENUERS SAY EMPLOYEE RIGHTS GONE TOO FAR
SIX months since age discrimination was banned in the workplace, North West entrepreneurs are struggling with escalating employee rights legislation.

New research by entrepreneur think tank The Tenon Forum reveals that 73per cent of the regions entrepreneurs feel that the balance of power has been shifted too far in favour of the employee. The legislation has added to a raft of government initiatives including paternity rights and sexual orientation.

Owner managers in the Midlands have felt the brunt of the problem, with 77 per cent of entrepreneurs in the region affected, followed by the North West, North East and Yorkshire & Humberside.

But despite these concerns, many entrepreneurs are continuing to ask for candidates' ages on job application forms, putting themselves at potential risk of costly discrimination claims. Nearly a quarter, 22%, of entrepreneurs intends to continue asking for interviewees' dates of birth.

Tenon's research also reveals that owner-managed businesses are finding it increasingly difficult to find quality staff. Almost half (49%) of entrepreneurs in the North West find it difficult or very difficult to recruit the right people for their businesses. The industries struggling most with recruitment, the research highlights, are the agriculture, mining and fishing sectors.

Particularly in demand are skilled manual workers, with 50% of respondents saying this group is the hardest to recruit. Tenon Forum members singled out the decline of apprenticeships as a major reason for the lack of these workers.

Additionally, entrepreneurs are facing difficulties finding manual workers 31%, senior managers 13% and middle managers 14%

Martin Kirby, Regional Office Managing Director at Tenon, commented:- "Entrepreneurs are broadly in favour of measures which protect employees, but our findings show they feel under pressure from increasing workplace legislation. They are also finding it more and more difficult to recruit quality staff, which can only hinder the growth of the SME sector, though think tank members did note the positive impact of immigrant workers.

The Government must be wary of developing the kind of stringent employment laws which have strangled many businesses on the Continent and instead build a climate which enables enterprise to flourish."

The figgers have come from a regular survey of 600 SMEs is carried out every six months for the Tenon Forum by GfK NOP. These findings, combined with the analysis by an independent think tank of entrepreneurs, form the Tenon Forum report. The Tenon Forum is an independent think tank made up of leading entrepreneurs from the UK's small and medium sized business community. The Tenon Forum Think Tank meets to analyse issues arising from this research.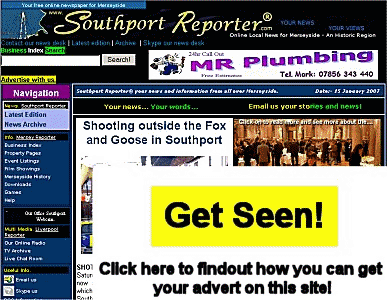 UNISON VICTORY FOR UK'S FIRST AGE DISCRIMINATION CASE
UNISON, the UK's largest public sector union, has secured a landmark victory in what is believed to be the first age discrimination case to go before an Employment Tribunal.

Ann Southcott (66), a clerical worker in the therapy department at Treliske Hospital in Truro, was dismissed from her work on 30 September 2006; the last day before the Employment Equality (Age) Regulations 2006 came into force.

Being sacked at that time meant that instead of being entitled to 11 months' pay (one for each year of her service) – she received just 11 weeks pay instead.

As a result of the claim the Trust has agreed to re-instate Mrs Southcott with back pay from October with no loss of service.

Dave Prentis, General Secretary of UNISON, said:- "This is a fair and just outcome to a sorry chapter in the hospital's history. There is no doubt that the decision to dismiss Ann Southcott was fuelled by the debt crisis at the Royal Cornwall Hospitals NHS Trust.

However, the appointment of John Watkinson, the new chief executive, in January this year signalled a positive change in direction and has led to a partnership approach between management, staff and unions. A new policy on age discrimination has been agreed with the Trust and Ann is now able to return to the hospital to a job she clearly did well and enjoyed.

Age Discrimination is completely unacceptable and I hope that this decision will give new heart to other people who have lost their jobs because of their age."

Mrs Ann Southcott said:- "I'm delighted with this result as I was clearly discriminated against on the grounds of my age which was grossly unfair. I cannot afford to give up work at this time and why should I when I was doing a job I loved. I am looking forward to the challenge of my new job back in the therapies department.

The Trust publicly announced that it was dismissing employees like me to avoid the implications of the age regulations."

Last year, as a result of a £32m overspend, the Trust announced a review of the therapy department where Ann Southcott worked and around 30 health workers, all over 65, were given notice in May to run out 29th September, 1 day short of new legislation. UNISON immediately lodged the case with the Employment Tribunal. The new chief executive has since agreed to reinstate Ann and the other health workers dismissed on age grounds.

Mrs Southcott is to return to work in the therapies department at the Treliske Hospital in Truro. Her new post includes some line management of receptionists, and the Trust has agreed to provide any necessary training to enable her to carry out her duties. The Trust will review her employment on or after 1 April 2008 in line with service developments.

According to research from Age Concern, conducted in autumn 2005 in partnership with the University of Kent, more people (29%) reported suffering age discrimination than any other form of discrimination. Other findings were as follows:-

From age 55 onwards, people were nearly twice as likely to have experienced age prejudice than any other form of discrimination.

Nearly 30% of people believed there is more prejudice against the old than five years ago, and that this will continue to get worse.

One third of people thought that the demographic shift towards an older society would make life worse in terms of standards of living, security, health, jobs and education.

One in three respondents said they viewed the over 70s as incompetent and incapable.