The Kings of ska perform at Southport Arts Centre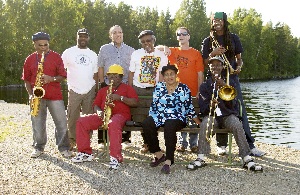 SEE the original and best ska band, The Skatalites, take to the stage at Southport Arts Centre on Friday 27 April at 8pm.

Best known for their 1964 classic version of 'The Guns of Navarone' The Skatalites are legends in the history of Jamaican music and the inspiration behind the '2-Tone' ska revival that included bands like The Specials, Madness and The Beat and The Selector. This 10-strong band, including a 4-piece brass section, is a force to be reckoned with - put your dancing shoes on, as resistance is futile!

The original line up began working together in 1963 and formed The Skatalites in May 1964. Although they only recorded together for a short time, their work has been integral in the development of the ska music genre and it is no surprise that their break-up in August 1965 resulted in the formation of two super-groups, Rolando Alphonso and the Soul Vendors and Tommy McCook and the Supersonics.

Now back together do not miss this rare chance to see them live, book now! Tickets:- £15/13. For more information on the event please contact Box Office on 0151 934 2141 or 01704 540011 or alternatively book online at www.seftonarts.co.uk.
The Hamsters are back!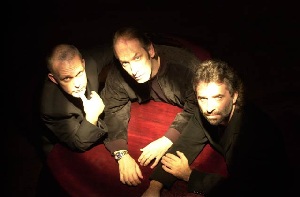 On Saturday 12 May at 8pm, see guitar, bass and drums trio The Hamsters perform the music of Jimi Hendrix and ZZ Top at Southport Arts Centre.

Performing over 3,750 concerts in 20 years, with a mailing list exceeding 20,000 and a website which receives 1,000 visitors a day -The Hamsters have long been established as a premier blues-rock attraction

During their careers they have performed alongside artists such as Eric Clapton, Alison Moyet, Dr Feelgood, Walter Trout and the late, great gentleman of British Blues, Alexis Korner. Not bad for a band who have had no major label backing them!

"They're fabulous: one of Britain's very best live bands" - Bob Harris, Radio 2 For more information on this event please call Box Office on 01704 540011 or 0151 934 2141.
Alternatively you can book your tickets online at www.seftonarts.co.uk.