GLORIA HUNNIFORD TO OPEN SOUTHPORT FLOWER SHOW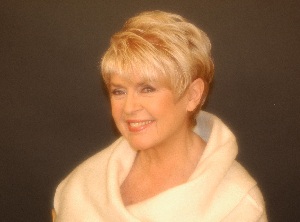 SOUHTPORT Flower Show is delighted to announce that Gloria Hunniford, 1 of the nation's best loved television and radio presenters, will officially open this year's Show on Thursday 16 August 2007. Gloria, who is currently hosting Sunday morning's Heaven and Earth Show on BBC1, is looking forward to visiting the UK's largest independent Flower Show. "I have always had a passion for flowers and gardens and it's wonderful that Southport Flower Show has established a reputation as being the Flower Show for families, something I whole-heartedly endorse. I am looking forward to seeing the magnificent designer gardens as well as meeting visitors to the Show. I am sure that I will come away with lots of inspirational ideas for my home as well as plants and flowers for the garden." said Gloria.

The theme for this year' Show is music and whilst Gloria is best known for her TV and radio work, she started her career as a singer. She began singing at the age of nine in Northern Ireland and subsequently starred on the 3 television networks there with a couple of records to her credit. In 1969, broadcasting became her top priority. She left her native Ireland in 1982 to become the first woman to have her own daily radio show on BBC Radio 2, which she presented continuously for 13 years until May 1995.

She has recently hosted Gloria's Greats for the Biography Channel where she was seen interviewing showbiz chums, Sir Cliff Richard, Richard and Judy, Barbara Windsor and Cilla Black. She hosted her own popular health slot, Gloria's Health for This Morning which she also regularly co-hosted with Michael Ball and very soon to be seen on another popular BBC daytime show. So it is fitting that someone with a background in music and lifestyle programmes, coupled with a love of gardens, will be the guest of honour at this year's four day Show.

Southport Flower Show, a registered charity, is set in 34 acres of the beautiful Victoria Park and is surprisingly larger than Chelsea's annual horticultural event. This year, for the first time ever, the management team is launching a new marquee dedicated entirely to children. Kids Kr8 will inspire and educate children to embrace nature and healthy outdoor living, all set within in a fun environment. It will be packed with activities relating to gardens and flowers with a particular focus on creativity. There will be opportunities for children to plant their own flowers and take them home, to design gardens in a shoebox as well as paint pots, take part in arts and crafts sessions and the chance to win all sorts of prizes in various competitions.

Southport Flower Show runs from 16 until 19 August 2007 inclusive. Tickets are £13 for adults (advance only to be used on any one day) or £16 on the gate. Children under 16 are admitted free when accompanied by a full paying adult. 4 day flexible tickets allowing access every day to the Show are £30 in advance or £32 on the gate. Telephone Ticketmaster on 0870 44 44 226 or log on to www.southportflowershow.co.uk.
Bob's Balloon Race
THE New Children's Hospital Appeal is celebrating its first birthday - and it wants everyone to join the party. The appeal is holding a huge free birthday party and children from across the North West are invited to come along. The event will take place on Saturday 12 May in Albert Square, Manchester, and will feature clowns, a band, face-painting and a host of celebrity guests. Bob the Builder will also be joining the fun and will launch his annual Big Balloon Race. Thousands of balloons will be released into the skies above the city and the owner of the balloon which travels the furthest will win £500. Youngsters aged between 3 and 6 are invited to come along dressed as Bob the Builder and they will be asked to go on stage and show everyone how fabulous they look.

The event has kindly been supported by the Manchester Evening News and Bovis Lend Lease and there will be prizes for the Best Dressed Bob and the runners-up thanks to Martin Yaffe Ltd. The event will be hosted by Key 103's Mike Toolan and Coronation Street stars Tupele Dorgu and Helen Flanagan will be on hand to help make the day extra-special. The fun will start at 12pm and the highlight of the afternoon will be when the Appeal announces the grand total raised so far.

Donations have flooded in for the appeal in its 1st year including £500,000 from Bruntwood, £45,000 from Warburtons, £100,000 from the Trafford Centre, and £60,000 from Marriott Hotels. People across Manchester have also got behind the appeal in their thousands doing everything from shaving their heads and sitting in baths of custard to raise funds. The Appeal needs to raise £20million to help pay for state-of-the-art equipment and parents' accommodation for the new children's hospital which is due to open in Manchester in 2009.

Appeal chairman Maurice Watkins said:- "It's been a busy year and we're extremely grateful to everyone who has helped raise money for the Appeal. The people of the North West have been so generous and their support will really make a difference. We've still got 2 years to reach our target and we need everyone to get behind the Appeal to ensure their children's hospital is the best it can be."

To see how you can help the appeal's website.
No more metric martyrs after Conservative lobbying pays off
END of EU inspired metrication after Commission agrees imperial measurements are good for business.
The threat to miles, yards and pints is off the agenda after Sir Robert Atkins MEP, Conservative Deputy Leader in the European Parliament, got confirmation from Industry Commissioner Verheugen that "dual marking" of goods in imperial and metric will 'continue indefinitely'.
Following intense lobbying by the Conservatives, Commissioner Verheugen agreed that it was good news for British and European industry to keep imperial measurements as it would make it easier for them to sell to the United States.

Sir Robert said:- "After saving the crown on the British pint, I am happy the Conservatives have persuaded the Commission that it is good not only for international business, but for the British people that traditional measurements are kept.
I just hope there won't be any more need for metric martyrs and that the government will avoid forcing metrication down the public's throat."