READERS TAKE NOTE... YOU CAN WIN!
Feel the thrill with Astral & Camelot Theme Park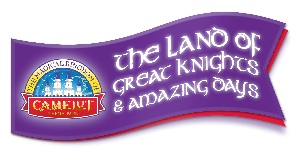 THE sun is out, flowers are blooming and more importantly the gates to the north-west's favourite theme park have opened at Camelot Theme Park!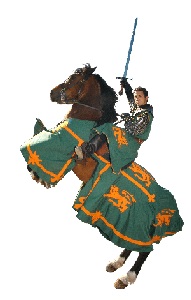 Do you fancy experiencing the medieval rides of torture? Or how about riding the new rollercoaster, Knightmare (open late Spring)?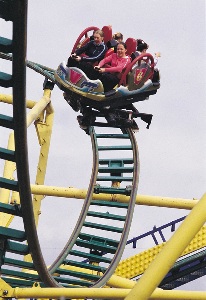 Perhaps stomach-churning rides are best left for the more brave-hearted and you would prefer to watch the knights do battle in front of King Arthur in the UK's only permanent open-air jousting arena. Camelot Theme Park has something for all the family and Astral has teamed up with the Lancashire theme park to offer lucky readers a fun-filled family day out.

Astral, the all-over moisturiser, and Camelot Theme Park have joined forces with Southport Reporter to bring thrill-seeking families into the land of great knights and amazing days with their family pass giveaway. 2 readers will win a family pass as well as a fab pot of Astral cream to keep their skin hydrated during their challenging and intense day out!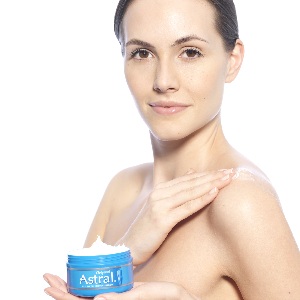 After whirling round Camelot with your mini knights in tow, you will no doubt be in need of some watering and replenishing. Picking a sunny day is ideal for theme parks but the sun can draw out your
skin's natural moisture, leaving it dry and thirsty! For the best hydration ever, carry a cute 50ml pot of Astral with you, so when the kids are putting their nerves and yours to the test on Camelot's rides, you can take some time to drink lots of water and freshen up with Astral.
For more info visit:- www.astral-cream.co.uk.

Camelot Theme Park in Chorley, Lancashire is a fantastic day out for all the family. There's a whole host of entertainment to suit all ages, including rollercoasters, the famous jousting tournament and an animal-petting farm. There are lots of animals to visit and, depending on the time of year, you may get the chance to join in with the keepers at feeding time.
For more info visit:- www.camelotthemepark.co.uk.

To be in with a chance to win entry into Lancashire's unique theme park, Camelot, and a large pot of luxurious Astral, all you have to do is answer the following question:-

Where is Camelot?

a) Lancashire
b) London
c) Edinburgh

Please send your answers on an email to news24@southportreporter.co.uk by 19 May 2007, 1:00pm. Subject:- "Camelot May Comp."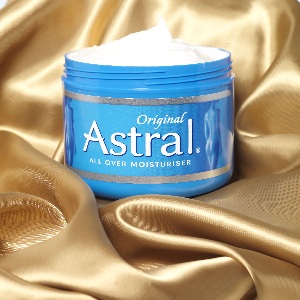 Terms & Conditions:- The competition is free to enter and no purchase is necessary. The prize on offer is 2 family passes for Camelot Theme Park and a 200ml pot of Astral moisturiser. Ten runners-up will receive a 200ml pot of Astral. Employees of Southport Reporter Newspaper, Dendron Ltd or Camelot Theme Park and its subsidiaries are not permitted to enter. The entries must be submitted by the 19 May 2007. All information held under the UK Data Protection Act. The winner's information will be sent to Dendron Ltd and Camelot Theme Park for issuing tickets. No cash alternative offered. The judges decision is final.
3G Food Service helps Knowsley Schools achieve Government's National Nutritional Standards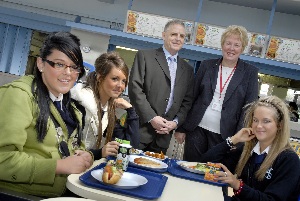 3G Food Service & Seafood Solutions, the specialist distributor of chilled and frozen foods to the food service sector, is helping Knowsley Schools achieve the Government's National Nutritional Standards for school lunches.

When the Government introduced interim food-based nutritional standards in schools last September 2006, it called for some radical changes to school lunch menus. 3G Food Service were on hand to offer their expertise and help Knowsley Council devise school lunch menus which met the new criteria.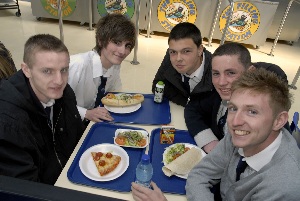 "We're responsible for supplying school lunches to 11 secondary, 55 primary and 8 special schools.

We've worked with 3G Food Service for over 9 years, and I've always been able to rely on them for advice and new product ideas. This year their expertise has played an important part in helping us achieve the Government's interim standards.

We needed to reduce the number of fried products on offer every week, and include more fish on the menus. For example, we've introduced salmon fillets and fish cakes which are proving very popular. In the Secondary Schools a take away style lunch is often a popular choice, so 3G worked with us to design a new range of wraps, which offer a healthier alternative to fried foods and sandwiches. These have proven a tremendous success as well." said Sheelagh Rutherford, Facilities Manager for Knowsley Council.

Ken Livesley, Wigan Depot Manager for 3G Food Service & Seafood Solutions added:- "An important part of our service to customers is to work with them to help achieve their catering objectives. We're really pleased that we could play our part in Knowsley Council's success in dealing with the new school lunch standards. There is further legislation concerning food in schools due to come into force in the next few years – and we will be ready to help!"
Highways Agency says don't throw it all away
THE Highways Agency is calling on Education Professionals to help improve safety on roads by joining them in a new initiative called:- 'Throwing it all Away' to help reduce the number of objects that are dropped or thrown on to roads from bridges over motorways and major trunk roads.

The Highways Agency, has teamed up with RoSPA, Surrey County Council and Surrey Police as well as the Highways Agency's managing agent, Mouchel Parkman, to produce an educational pack for young people aged 14 to 16. The pack includes:- teachers/leaders introduction notes, newspaper articles, pre-session lesson plans and a CD-Rom with four scenes on which the work is based - this highlights the dangers of throwing objects onto roads and raises awareness of the repercussions of not taking responsibility for actions.

The free pack is designed to be used by schools, youth and community projects, to be linked into National Curriculum Key Stage 4 Citizenship agendas for students aged 14 to 16 years.

By highlighting this problem, the aim is to hit home to youngsters about the potentially lethal consequences of dropping or throwing objects from bridges onto passing traffic, combined with illustrating the repercussions of not taking responsibility for these actions. This will be done by getting as many schools, youth and community projects as possible to use the package in their lessons and programmes. These agencies have worked together in the past to reduce the number of incidents where objects are dropped or thrown from bridges. This package follows on from the earlier one for younger pupils.

Ian Mills, Highways Agency project sponsor, said:- "This pack will help teachers and leaders of safety organisations to build awareness of young people of the consequences of their actions. This joined up work will make our roads safer and encourage young people to take responsibility for their actions."

Juliet Barratt, author of this pack, said:- "Learning to take responsibility for your own actions is not an easy lesson. These incidents tend to occur spontaneously and in an environment where peer group pressure makes young people do things they would not normally do.

We are working with the Highways Agency and other agencies to encourage teachers and leaders to use this material to help raise understanding of these issues, and we hope to reduce the number of incidents."

The pack is available via their website, then follow the links through Education to the "Throwing it all Away" teaching pack.. The National Curriculum Keystage 2 pack for young people between the ages of 10 and 12, 'Just a Stones Throw', launched in 2004, can be found in the same place.
Two Good to Miss!
THE Wirral and Chester Business Fair 2007 Tuesday 10 July 2007, Wallasey Town Hall and the Merseyside Business Fair 2007 Thursday 11 October 2007, St Georges Hall, Liverpool...

We would very much like you to take part in our forthcoming business fairs. These one day events provide a superb opportunity to talk to people face-to-face in a friendly but professional setting and are ideal if you are looking to:-

* Build your Company Profile
* Generate Sales Leads
* Increase product awareness
* Carry out Market Research
* Launch new Products
* Make new Contacts
* Stand out from the Competition

Also, book your exhibition space before Thursday 31 May 2007 and take advantage of our Early Bird Booking Promotion - 5% off the price of your exhibition space(s).

Download a booking form by clicking here.

Whether you decide to exhibit, or just want to visit (as ever admission is free), we look forward to seeing you soon. ...Advert...