40th Anniversary Southport Weekender (Part 2).
Photos by Patrick Trollope and report by Randolph Mike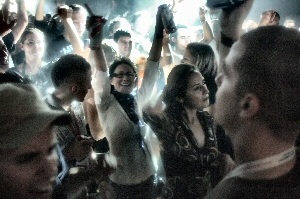 THE 40th anniversary of the Southport Weekender went off with a bang. This sensational and momentous event lived up to its reputation as the North West's premiere gathering of dance folk. Thousands descended on the rain-soaked seaside town for three days of fun, frolic and fandango. They came from all four corners of the globe and of course, London. I interviewed ravers from Australia, New Zealand, South Africa, Canada, The Netherlands, Belgium, Luxembourg and of course many UK towns and cities. If you want to here what some of the many gathering said, click here to hear my audio interviews….

The event took place at Butlins holiday complex on the coast and kicked off on Friday with a plethora of major DJ's and Artists some current and some from the past who can still kick it. Four rooms of foot tapping, hip thrusting, arm waving beats which would rouse a hot gossipish routine from someone with a hearing impediment. Party people of all ages all getting down together dancing to sounds ranging from seventies funk to eighties dance and jazz funk to nineties hip hop and R&B rhythms.

Kicking off on the turn tables were DJ's like Billy Davidson & Steve Butler and Sir Norman Jay in the big room, the Powerhouse, and featuring the timeless sounds of "The Brand New Heavies" playing live on stage, and they were very alive. Keyboard player Matt Steel led the band through the many hits of the Brit Funk band. I have not heard or seen Matt play like that since I hired him to play in the backing band for "CLEOPATRA" (remember them?) when we supported "THE SPICE GIRLS" on the UK leg of their final tour. Matt was awesome then and I could tell much improved and lovin it now. Arnold Javis also preformed live on the Power House Stage on Friday night.

In the Bacardi room young and older got down to some funky and dancy jazz and there was a special live performance by Ben Westbeech. A very smooth cookie with a flair for sounding like he has been at the top of his game for some years.

Numerous DJ's graced the decks in the Connoisseurs room and this had the crowd up all night getting down.

The R&B and Hip Hop room rocked and swayed to the wizardry of Jazzy Jeff (clearly not missing The Fresh Prince). This room featured some of the best upfront DJ's around and there was special live PA by UK rapper "SWAY" bragging about his new deal with one of the big American crews. The crowd was so loud that I could not hear the name of the said American crew but the crowd clearly knew who he was talking about as there was an almighty cheer when he announced it. The whole complex rocked until six in the Morning, and that was the first day.

The second day, Saturday started quite early, and I was surprised to see so many party goers out and about, in the afternoon with more DJ's and a very special performance by Angie Stone with her live band and she did not disappoint. The night was no different, more DJ's such as Dixon, Snowboy, Ron Trent, Trevor Nelson and Louie Vaga, to name just a few. My personal highlight of the evening was Roy Ayres live in the Powerhouse. One can easily forget how many hits this unique performer has had in his career and from his appearance you would not believe that he has been at the top of his game since the seventies. He pumped out hit after hit with his obviously unrehearsed band of British musicians. That did not matter too much to the crowd though as they seemed to be there just to hear his voice and to react to his every command whilst getting down to whichever song he was performing.

More DJ's and another live performance by a band featuring an ex of M People on percussions carried the swing in the Bacardi room. The R&B room highlighted Trevor Nelson of MTV throwing down in his own inimitable fashion and style. The night into the morning and the morning paused at 8.00am. How could these people handle another day of partying I wondered, especially the more age challenged ones who, when I interviewed them earlier, told me that they had been coming to this shindig since it started. The drinking, the partying and they were still going and looking forward to Sunday. Maybe that is the secret.

The final day was an early start. More DJ's, I did not realise that there were so many around and another humdinger of a performance by those Dinosaurs of funk, and I mean that in a most affectionate way, they are still huge, "Incognito" formerly known as Tenors & Divas churning out hit after hit. Man, what energy, what a show and the afternoon turned to evening the live acts… The last DJ's Jonathan & Bob Jeffries with guests on the closing ceremony, well after 3 attempts to close, and into the final leg of this gigantic bi annual mother of an event, the aftermath party. The After Party went on till three in the morning! Then at some point there after I woke up not remembering when I fell asleep.
This does not end here unless it was all a dream…. see you again in November!
See over 300 photos this week and still more to follow in next weeks!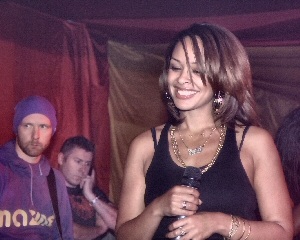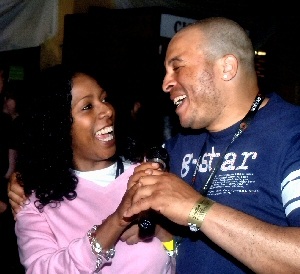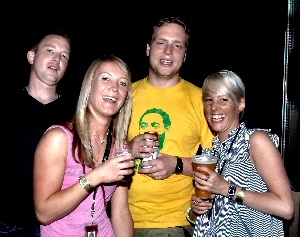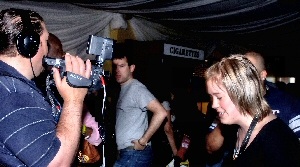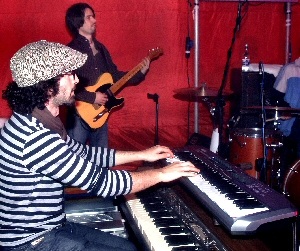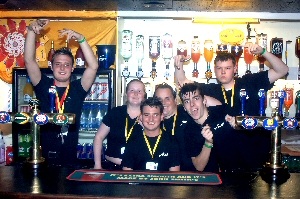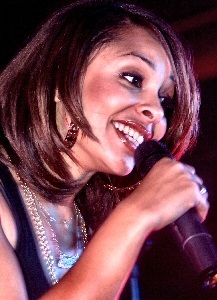 Page 1 of 32

It costs a lot to run this site, so please remember do not brake copyright! If you like a photo, you can order a copy today, by calling 01704 513 569. Also you can order a Photo CD with 100 amazing images of the event on it. See last page for information.