Wanted: happy homes!
X-FACTOR stars Eton Road are making sure Foster Care Fortnight hits all the right notes in Liverpool! Foster Care Fortnight kicks-off this week, and the Liverpool pop quartet - who took the UK by storm with a string of dazzling performances on ITV1's 'The X Factor' – are teaming up with local foster carers to urge many more local people to foster. They will be stars of the show at a special fostering event at Radio City Tower on 18 May 2007. The event will give people the chance to speak to local foster carers and hear all about their experiences, as well as meet the council's fostering team and find out everything there is to know about fostering. And the council will be spreading the fostering message far and wide. Information points will be set up in the city centre - at Clayton Square and St John's Shopping Centre - as well as at Asda in Hunts Cross. Theresa Hill, 47, from Toxteth, has been fostering for just over a year, and she's throwing her weight behind the campaign. Theresa said:- "Anyone who is thinking about fostering should stop thinking about it and do it! Being a foster carer is one of the most rewarding things you can do, but more to the point, it's needed." Ian and Tracy Holland from Widnes have been fostering Liverpool children for almost 6 years, and they are also supporting Foster Care Fortnight. Ian, 42, said:- "Our lives have been enriched since we became foster carers. It's made a real difference to us and given us the opportunity to make a real difference to the lives of others." Tracy, 39, added:- "To be a foster carer, you need a big heart, a big commitment to children, space in your home and life and a good sense of humour." There are currently 365 foster carers in Liverpool. The council has more than 600 children in foster placements at any one time, aged from 2 to 18 years, and scores of new placements are needed every year. Fosters carers for children of all backgrounds are needed in Liverpool, but there is a particular need for carers for boys aged 5-12, brothers and sisters and ethnic minority youngsters.
The council's executive member for children's services, Councillor Paul Clein, said:- "Foster Care fortnight gives us a great opportunity to raise awareness about the need for foster carers in the city, as well as highlighting and celebrating the important work they do. I'm delighted that Eton Road are supporting our efforts to find happy homes for Liverpool children. We are committed to finding placements for children locally, where they can stay in touch with family and friends. But that presents a real challenge because we need to find scores of placements every year. Children thrive in families and that's why finding people who can offer local children a loving family home is a priority for us. I'm hoping Foster Care Fortnight will help us recruit many more heroic carers who can build better futures for children throughout the city."

The fostering information day takes place at Radio City Tower, St John's Beacon, Houghton Street on Friday 18 May, from 10am to 5pm. Everyone is welcome!
WORLD CLASS JAZZ FROM COURTNEY PINE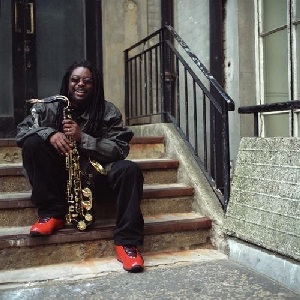 KICKING of the Southport International Jazz Festival on Thursday 31 May 2007 at Southport Floral Hall is the multi-award winning and world famous saxophonist Courtney Pine.

It has been 2 decades since Courtney Pine released his debut album that put contemporary jazz in the British Top 40 album charts for the 1st time, and it is still profoundly redolent of the excitement surrounding British jazz's revitalisation. The world famous saxophonist fuses hip-hop, jazz and groove, and is one of the most exciting and talented performers around. Awarded an OBE for his services to jazz, Courtney also presents the BBC Radio 2 show Jazz Crusade. He is one of the UK's finest musical ambassadors, and is revered across the world for his innovative style and love of playing live.

2007 sees the re-release of his classic 'Modern Day Jazz Stories' (a Mercury Music Prize Album of The Year) so expect to hear old favourites alongside first airings of new album material and gems from his current 'Resistance' set. The multi-award winning artist and now broadcaster has worked tirelessly to make jazz accessible to a younger audience and continues to gain new fans.

Courtney Pine - saxophones, Darren Taylor - bass, Robert Fordjour - drums, Chris Jerome - keyboards, Cameron Pierre - guitar, Omar Puente - violin

"The UK's most important jazz instrumentalist" THE OBSERVER
"In A Class of His Own" THE TIMES

Ticketmaster:- 0870 6077560 (subject to booking fee)
www.LiveNation.co.uk/southport
Tickets:- £18.50