LIVERPOOL TAKES CENTRE STAGE IN CANNES
LIVERPOOL will be taking centre stage at this year's Cannes Film Festival, with a special party being held to celebrate the city's prominence in feature filmmaking. North West Vision, the strategic film, TV and digital media development agency for the Northwest, is hosting the Liverpool Plus event on May 21, with representatives from the world's leading film production companies expected to attend. The 60th annual Cannes Film Festival, which runs from May 16 to 28, is widely regarded as the world's most prestigious film festival.

"This is our chance to tell the world about the fabulous film offering coming out of the Northwest right now," explains Alice Morrison, Chief Executive of North West Vision. "The Northwest is the biggest broadcast centre outside London, with a reputation for being very film friendly. We also have a team of film officers providing a free, 1-stop-shop film liaison service covering all aspects of filming and production. That's why we want to get the message out that the Northwest is a brilliant place to film in, because we have the cast, crew and thousands of free extras on offer!" adds Alice.

NWV will also be launching its 1st ever Talent Year Book at Cannes, helping to champion the region's film industry.

"North West Vision is at the heart of the film and TV industry, and as part of our role in supporting the production of high quality work, we felt the time was right to put together the Northwest's first-ever Talent Year Book presenting the Class of 2007 to the industry, " explains Helen Bingham, North West Vision's Head of Production Development. "We have a vast showcase of local talent here in the Northwest - and now we're ready to shout about it!" she adds.

North West Vision will also be co-hosting a Cannes seminar on May 22, looking at micro budget filmmaking. "We'll be telling the international film market about Digital Departures, which is an ambitious plan to produce three feature films in the city in the run up to the 2008 Capital of Culture celebrations," says Chris Moll, Head of Funds for NWV. "Liverpool is already recognised as a city of exceptional screenwriting talent and as a film-friendly location, but this brand new initiative will maximise the potential of the region's most talented filmmaking teams and provide a global platform for their work," he adds.

During the Liverpool Plus party, however, it's Liverpool films which have already been produced which will be attracting attention.

Grow Your Own, which is due to be released nationally on June 15, is a multi- million-pound film written by award-winning Liverpool writer, Frank Cottrell-Boyce, together with fellow Liverpool writer/producer, Carl Hunter.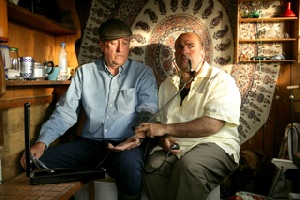 Grow Your Own follows a refugee family trying to fit into the community via their gardening allotment. It's a film about multi-ethnic tensions and friendships, sets against working class territorialism on an allotment in Merseyside.

"The production was supported by NWV through our Merseyside Film and TV Fund, which joined forces with BBC Films and the UK Film Council to get the film off the ground," explains Alice Morrison.
Liverpool Film Office, which is managed by NWV, also provided support for the film's 6-week shoot, by helping to source locations and filming permissions.

Months before its national release, the North West Vision funded feature film, Sparkle will also be celebrated at the Cannes party.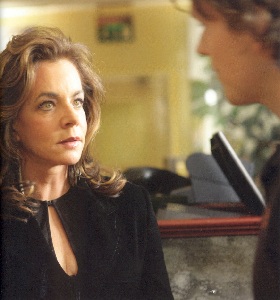 Internationally renowned actors Bob Hoskins (Mrs Henderson Presents, 24:7, Mona Lisa) and Stockard Channing (Six Degrees Of Separation, West Wing) top the Sparkle cast list, with Liverpool actor, Shaun Evans, making an impressive entrance as the film's main character, Sam Sparks.

Sparkle was filmed on Merseyside after winning funding from The UK Film Council, the Issle of Man Film Commission and North West Vision's Merseyside Film and TV Fund. Made by Magic Light Pictures, Sparkle tells the story of an opportunistic young Liverpudlian who goes to London and decides to sleep his way to the top. Life gets complicated when he meets a powerful older woman, then falls for a girl of his own age.

"When Sparkle is released it will be yet another chance for Liverpool to shine, both onscreen and behind the scenes, as the film shows what an impressive and versatile place Liverpool is to film in," says Alice.

The 3rd film to be taking centre stage at the NWV party was created, written and dramatised by a group of Liverpool teenagers – none of whom had ever experienced the media before.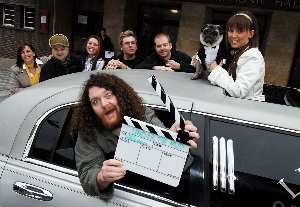 Under The Mud started life as a European Social Fund script workshop, and grew into a very special feature film. Twelve first-time writers collaborated with the film's three producers to produce the script, which concentrates on the Potts family.

Early this year, Under The Mud received it's UK premier at Liverpool's Philharmonic Hall, and has since toured the world's film festival circuit. Solon Papadopoulos, the film's director, together with producer, Roy Boulter, are delighted their Hurricane Films production is now set to receive attention at Cannes.

"We're confident the international film-industry will be as impressed as we are with the region's film offering, and it's truly fitting that Liverpool will be at the forefront of North West Vision's Cannes presence within the UK Pavillion," adds Alice.