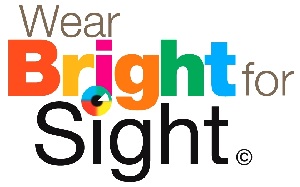 LEADING northwest charity, Henshaws, is urging Manchester and Liverpudlian fashionistas to turn their back on their usual stylish dress code next month and don their brightest and most outrageously colourful outfits.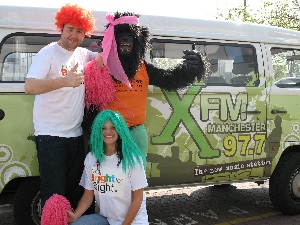 Henshaws, a charity that that works with blind and visually impaired people from across the north of England, wants the region to get dressed in the dark as part of Wear Bright For Sight Day on Friday June 22. Wear Bright For Sight Day is a fundraising appeal that's set to brighten the streets of the north west this summer. Started in Birmingham last year, the event proved so popular that it is now taking Manchester and Liverpool by storm.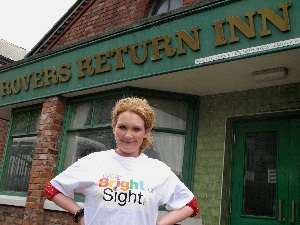 Stars of Shameless, Coronation Street and Hollyoaks, including Jennie McAlpine (Fiz in Coronation Street) and Jody Latham (Lip Gallagher in Shameless) have already pledged their support guaranteeing that the north west will be awash with colour on June 22.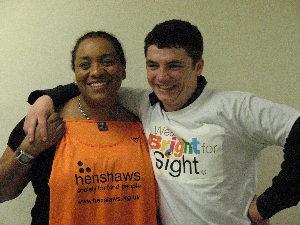 Wear Bright For Sight Day is a dress down day with a difference. Schools, colleges, shops, offices, hospitals, fire stations and the like, will all be encouraged to get into the spirit of the event by donning their most dazzling and garish outfits, hairstyles, ties and accessories and donating £2 to Henshaws (£1 for schools). The aim is to raise as much money as possible for Henshaws, ensuring it can continue to provide practical, caring and imaginative support where it is most needed.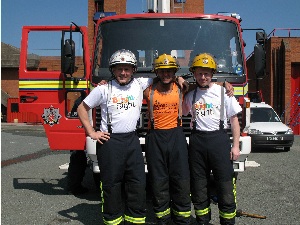 Marie Toller, Campaign Manager for Henshaws, says:- "Wear Bright for Sight Day is a fun, simple and eye catching way to raise money for a great cause. We don't mind what people wear as long as it's bright and attention grabbing. There are over 30,000 blind and visually impaired adults and children in the north west and this is a really positive way to make a real difference to their lives." She adds:- "Visual impairment can affect anyone of us at any time, so whether you join in at work or at school, your help can make a tremendous difference to the services we are able to provide."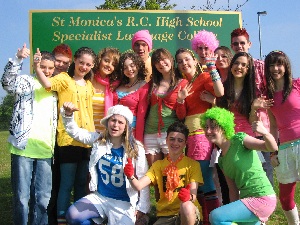 If you would like to join in this fundraising event and help to raise money for blind and visually impaired people living across the north west, please contact Marie Toller at Henshaws on 0161 872 1234 or email them.
IMAGINE APPEAL RECEIVES DONATION WITH STYLE!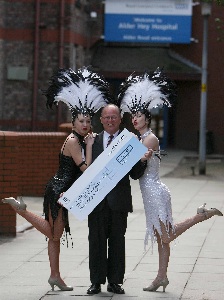 THIS year Christmas has come extra-specially early for children at the Alder Hey hospital when the Countess of Derby was joined by some of the cast from the Roaring Twenties party extravaganza to pass over a donation raised by event organisers JD Parties. The Countess of Derby from Knowsley Hall accepted the cheque for £3500 on behalf of the Imagine Appeal, raised by JD Parties as part of their Christmas Party events staged at Tatton Park in 2006.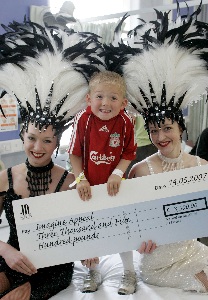 This year the company hopes to raise even more for the charity as they are staging a season of Christmas and New Years eve events at Knowsley, Merseyside – with the Roaring Twenties theme. This is the companies 1st donation to the Imagine Appeal and they hope to raise much more during their events in Knowsley at the end of the year.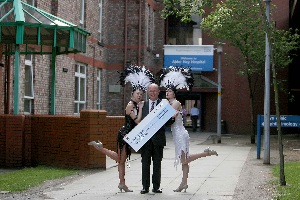 The Countess of Derby has been a supporter of the Alder Hey Children's Hospital for many years, and is the President of the IMAGINE Appeal, which was launched in 2005.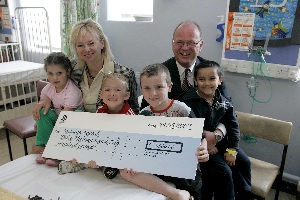 JD Parties specialise in staging theatrical parties, which captivating themes including Swinging Sixties, Venetian Masquerade and Swinging Safari Ball. The Children will be given a tantalising taste of the 'Roaring Twenties' show by the Charleston and Jitterbug dancers in full costume and persona. JD Parties' imaginative concept – the 'Roaring Twenties' Christmas Party, is coming to Knowsley in Liverpool for the 1st time this year with events taking place at Knowsley Hall, to celebrate this they wanted to support a local charity and will continue to do so throughout 2007.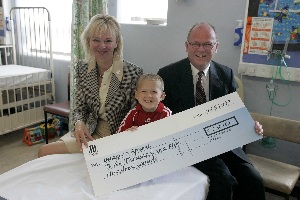 A spokesperson from JD Parties said:- "The work the Alder Hey hospital does is inspirational – every year we strive to raise more to help their great work and hopefully our new event in Knowsley will deliver our pledge."