Patsy Palmer supports new 5 A DAY campaign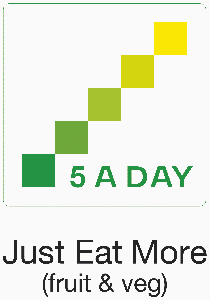 A new campaign, Top Tips for Top Mums, has been launched by Minister for Public Health, Caroline Flint, and supported by former Eastenders star Patsy Palmer to help young families eat more fruit and veg and achieve their 5 A DAY.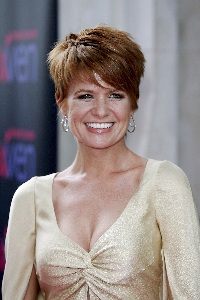 Top Tips for Top Mums, will encourage parents across the country to share tips and ideas with each other on how they get their children to eat more fruit and veg. The campaign focuses on providing parents with tips to overcome specific barriers such as cost, fussy children, limited time and cooking skills, and a lack of structured meal occasions.


Top Tips for Top Mums targets young families from low-income backgrounds with children aged between two and 11. Recent research by the Food Standards Agency showed that only 46 per cent of people on lower incomes eat 5 A Day compared to 72 per cent of those on higher incomes. Reasons given by parents for their children not eating enough fruit and vegetables include cost, fussy eaters, limited time and cooking skills and a lack of structured meal times.

A range of 5 A DAY tips already collected from families involved in the campaign can be found on the 5 A DAY website www.5aday.nhs.uk. Tips such as freezing small amounts of mashed up veg to save time, using tinned pineapple in fruit juice when they're not in season to save cost and hiding veg in tomato sauces for fussy eaters are all practical ideas for parents to try with their children without dramatically changing their lifestyle. Top Tips for Top Mums is now asking more mums, dads, grandmas, granddads and carers to share their tips and be part of the campaign. The 'top tips' will then be displayed on the 5 A DAY website, via an on-going media campaign, through 5 A DAY partner organisations and stakeholders and in retail activity.

Health Minister, Caroline Flint, says:- "We know young families are aware of the 5 A Day message but are not necessarily eating 5 A Day. Top Tips for Top Mums will help families share ideas about what works for them in overcoming the barriers to a healthy diet."

Actress and working mum of 3, Patsy Palmer says:- "As a working mum of 3 children under 15, I am very happy to be involved with the Top Tips for Top Mums campaign. It's really important that we encourage our children to enjoy eating more fruit and veg but I understand the problems us mums face, as kids can be so fussy when it comes to eating healthy food. This campaign will help by giving parents the opportunity to share ideas which have worked for them and their families and helped their kids eat more fruit and veg."

Dr Frankie Phillips, dietitian and spokesperson for the British Dietetic Association said:- "Eating 5 a day sets kids up for a healthy lifestyle. Fruit and veg of different colours provide a wide range of vitamins, minerals, fibre and healthy antioxidants, which can help to protect the body throughout life. Research has shown that eating 5 or more a day can help to maintain a healthier diet. Looking to our children's' future, people who eat lots of fruit and veg can have a lower risk of heart disease, high blood pressure strokes and some cancers. To get the best benefit from the nutrients packed into fruit and veg, everyone should aim for a variety of different types and colours every day".

Parents can email their tips for integrating 5 A DAY into their children's diets to email, or log them on the website www.5aday.nhs.uk or alternatively post them (with their name and contact details) to the freepost address:-
5 A DAY 'Top Tips for Top Mums', FREEPOST NAT 13714, 89 Albert Embankment, LONDON, SE1 7BR.
*Parent's tips may then be published on the 5 A DAY website.
NUMBER 1 CLASSIC FM COMPOSER PLAYS LIVERPOOL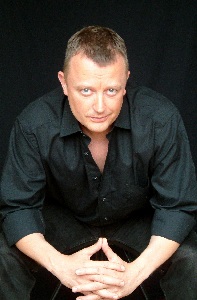 ON Thursday 14 June 2007 discerning classical music lovers attending Liverpool Parish Church, Old Churchyard, Liverpool will have the opportunity to attend a unique concert by one of the UK's most popular contemporary English composers, Patrick Hawes who is touring the UK in association with Classic FM and Yamaha to promote his brand-new album 'Towards the Light' that has already reached Number 1 on the Classic FM 'Most Wanted' list.

Patrick Hawes who is the Classic FM Composer in Residence and became the highest new entry in this year's Classic FM Hall of Fame will perform using a Yamaha C6 L Conservatory Collection Grand Piano and talk about his career, his influences, his style and his recordings. Hawes has emerged as one of the most successful composers of the last few years since his first album 'Blue in Blue' stormed the classical charts in 2004.

'Towards The Light' (CFMCD49) was written for piano and the 12 piano pieces on the new album are born out of Patrick Hawes's deep Christian faith and are influenced by the Anglican music tradition. The tour will play some of the UK's most historic worship locations from May to June 2007 (see below), where audiences will experience Hawes's approachable musical style that is reflected in the works on this album that are contemplative and tranquil in mood. Hawes's music owes a great deal to the English Romantic tradition of Delius and Vaughan Williams but also displays elements of the Renaissance and Baroque styles which formed the basis for the composer's research degree at Durham University. There he was an organ scholar and conductor of the university symphony orchestra and chamber choir.

After a period teaching music and English, he was appointed to the position of Composer in Residence at Charterhouse. At this stage, he wrote the children's opera A King's Ransom and so built on his creative partnership with his brother Andrew. Together they have produced several large-scale works including The Wedding at Cana and The Far Seeing Land, as well as miscellaneous songs and choral pieces. His song cycle The Call was premiered in Lincoln Cathedral in 1999 and this marked the beginning of a fruitful relationship with the English Chamber Orchestra. In 2002, they collaborated with Patrick's own choir Conventus on 'Blue in Blue' and the same forces are to record his recently completed Lazarus Requiem early in 2005.

Over the past few years, Patrick has also established himself as a composer for film and television, writing the theme tune for last year's Rugby World Cup on ITV and the score for The Incredible Mrs Ritchie, a new film starring James Caan and the Emmy award winning actress Gena Rowlands.

Tour Dates:-
Saturday 26 May 2007, 7.30pm/St Margaret's Church, 16 Church St King's Lynn/Tickets: £10 Box Office Tel: 01553 772858

Friday 1 June 2007, 7.30pm /St Mary's Church, Swansea City Centre/Tickets: £10 Box Office Tel: 01792 298616

Saturday 2 June 2007, 7.30pm/Wimborne Minster, High Street, Wimborne/Tickets: £10 Box Office: 01202 886116

Friday 8 June 2007, 7.30pm/St Mary's Church, Main Street, Swinstead, Nr Bourne/Tickets: £10 Box Office Tel: 01778 591358

Tuesday 12 June 2007, 7.30pm/St James's Church, Westgate, Louth/Tickets: £10 Box Office Tel: 01507 610247

Thurs 14 June 2007, 7.30pm/Liverpool Parish Church, Old Churchyard, Liverpool/Tickets: £10 on the door

Friday 15 June 2007, 7.30pm/Worstead Church, Worstead, North Walsham NR28 9SE/Tickets: £10 Box Office: 01692 536480

Saturday 16 June 2007, 7.30/Brockhall Concerts, Old Rectory, Brockhall, Northants/Tickets: £12.50 to include wine & soft drinks/Box Office Tel: day 01788 892000 evening 01327 34028

Wednesday 20 June 2007, 7.30pm/St Mary of Charity, Church Road, Faversham/Tickets: £10 Box Office Tel: 01795 532592

Friday 22 June 2007, 7.30pm/St Michael's Church, Bailiffgate, Alnwick/Tickets: £10 Box Office Tel: 01665 602797

Saturday 23 June 2007, 7.30pm/All Saints Church, Middlesbrough/Tickets: £10 Box Office Tel: 01642 820304

Monday 25 June 2007, 7.30pm/Paisley Abbey, Abbey Close, Paisley/Tickets: £10 Box Office Tel: 0141 889 7654

Wed 27 June 2007, 8.00pm /Turner Sims Concert Hall, Univ. of Southampton, Highfield, Southampton/Tickets: £10 Box Office Tel: 023 80 595151.