TRAILBLAZER SITE REGENERATION FIRST TO ESTABLISH NATIVE PLANT COMMUNITIES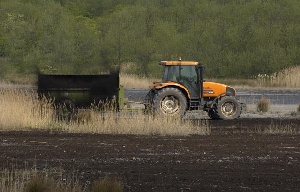 WRAP (Waste & Resources Action Programme) announced the launch of its 1st brownfield trailblazer site to use high quality compost to help establish native plant communities, creating natural wildlife habitats. The former colliery site at Cronton in Knowsley, Merseyside was partially restored in the 1990s - following removal of the colliery buildings and other industrial infrastructure – when major earthworks and tree planting were undertaken.

Since then, The Northwest Regional Development Agency (NWDA), the current owner of the 43 hectare site, has carried out extensive environmental and drainage improvements. The Land Restoration Trust has been working with NWDA on proposals for the site's future restoration as public access land within a framework of natural habitats. The Trust provides long-term management solutions for public open spaces and reclaimed sites, and is working with WRAP on trials which aim to encourage the establishment of native plant communities on the colliery spoil.

In the trials, more than 400 tonnes of BSI PAS 100:2005 compost will be applied to help improve nutrient-poor topsoil conditions, which are effectively stalling plant establishment. The areas will then be seeded with low-maintenance native grass species, creating sustainable plant cover, whilst simultaneously offering significant opportunities for improving local biodiversity.

This light touch approach of improving soil conditions for native plant growth is innovative in the restoration sector, which normally aims for a final sward of high-input amenity grass species. Not only does this approach incur long-term maintenance costs, but it potentially restricts biodiversity. Encouraging threatened native communities - such as dry acid grassland - will not only reduce on-going costs, but offset the loss of such valuable habitat to development and agriculture elsewhere.

Peter White, Executive Director of Infrastructure and Development for the NWDA, said:- "The Northwest contains approximately 23% of the country's derelict and under-used land. Developing new solutions to deal with brownfield land remediation in a cost-effective and sustainable manner is therefore clearly important. We are pleased to be able to provide an opportunity for WRAP to undertake field trials of this innovative soil improvement technique at Cronton."
The trial will inform the plans for the full restoration of the site later in the year, which is being funded by national regeneration agency English Partnerships, as part of the National Coalfields Programme. Knowsley Metropolitan Borough Council, the Forestry Commission and environmental consultants TEP are also involved in devising the restoration master plan for the site.
David Evans, Community Engagement and Policy Director at the Land Restoration Trust, said:- "The restoration strategy for the project is to take a long term approach, maximising..." ...continued...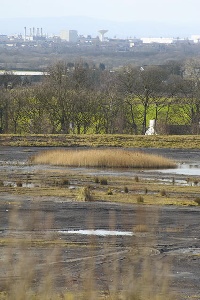 ...continued... "...the use of existing site resources and working with what we had rather than importing topsoils. Using PAS 100 compost made from garden waste fits with our ethos to use recycled material and to take an ecologically-informed approach to site restoration, offering appropriate soil nutrient and structural properties to establish native grasslands."

The compost for the project, which started in January 2007 and is due to be completed in March 2008, was sourced from White Moss Horticulture, in Kirkby Merseyside.

Pilot projects at other sites conducted in conjunction with WRAP which look at the benefits of using quality PAS 100 compost as a soil improver, have shown significant improvement in both cost efficiencies and the quality of the soils. In some cases, costs have been reduced by over 50 per cent*. Technical benefits of using PAS 100 compost to improve soil conditions include improvements in:-

* nutrient and organic matter content;
* soil structure; and
* water retention capacity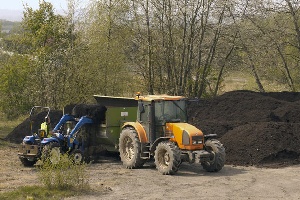 Paul Mathers, Key Account Manager for Brownfields at WRAP, said:- "Previous trials have shown that using locally sourced PAS 100 quality compost as a soil improver, not only saves transportation and landfill costs, but also produces high quality, fertile soil for sustainable landscaping. This trailblazer project is taking an innovative approach to the use of compost in brownfield regeneration, as the relatively low but steadily released nutrient content of compost provides ideal and sustainable growing conditions for native plant communities, which helps encourage biodiverse ecosystems."

The BSI PAS 100:2005 certification means that the compost, which is produced from source segregated green waste such as grass cuttings, prunings and leaves, has been manufactured to a consistent high quality level and is also safe, reliable and sustainable.

For more information on how BSI PAS 100:2005 compost can help reduce the cost of brownfield regeneration projects, contact Paul Mathers at WRAP on 01295 817899 or visit www.wrap.org.uk/composting.