PUBLIC DEMAND SMOKING AT THE WHEEL TO BE STUBBED OUT
70% of the public would support a Government ban prohibiting drivers from smoking if a child under 16 was in the car according to new research from Privilege Insurance. With 1 in 20 youngsters under the age of 16 subjected to passive smoking from their parents, the health implications for the next generation are worrying. And new academic research has shown that smokers have an increased crash risk, leaving youngsters in both health and accident danger.

Privilege's academic research has proved smokers drive on average 23% faster than non-smokers. As speed is a contributory factor in over a quarter of all fatal accidents, smokers not only have to deal with the possibility of being diagnosed with a fatal disease, they are now more likely than non smokers to be involved in a crash. Previous Privilege research shows the number of people smoking while driving is predicted to increase by 14% following the smoking ban on 1 July.

Jennifer Culley, from Privilege Insurance said:- "Smoking reduces a driver's ability to deal with other events and generates additional mental strain, especially for people smoking while driving for the first time."

Dr Mark Young, from Brunel University, who carried out the study on behalf of Privilege, explained the significance of its findings:- "The study clearly shows that smokers do have a tendency to drive faster and more inconsistently than non-smokers – in effect, confirming theories that smokers tend to have a more risk-taking attitude to life. It's also clear that smoking is an activity that diverts a driver's attention away from the task of driving, especially for those drivers who choose to start smoking in their car following the ban. Drivers should therefore exercise extreme caution and discretion if they choose to smoke and drive. In addition, the health implications of smoking have been hugely reported and England is following the lead of countries such as New Zealand, Germany, Scotland, Brazil and India which have already banned smoking in company cars for health reasons."

Safety while driving is paramount and will reduce the chances of having an accident. Privilege Insurance guarantees to beat renewal quotes for drivers with 4+ years no claims discount and on an equivalent basis to ours. Offer ends 31 October 2007.
| | | |
| --- | --- | --- |
| US States that have banned smoking in cars for passengers under 16 | Countries looking into banning smoking primarily on health grounds | Countries that have laws in place against smoking and driving due to the distraction |
| Arkansas | Germany | Brazil |
| Louisiana | Australia | India |
| New Jersey | | Scotland (a £60 fine is imposed on offenders) |
| California | | |
| Georgia | | |
| Michigan | | |
| New York | | |
| Pennsylvania | | |
| Vermont | | |
What are your views on this topic?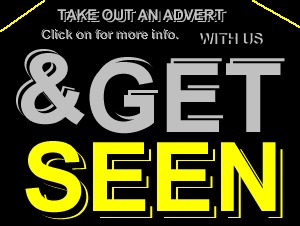 UK'S 1ST TV PRODUCTION APPRENTICESHIPS OFFERED IN NORTHWEST
SOME of the biggest names in TV are offering 20 Northwest young people a fabulous - and unique opportunity - to break into the business and work behind the scenes of the broadcasting industry. Production companies including the BBC, ITV Granada, Lime Pictures and Red have joined forces to back the ground-breaking initiative – the 1st of its kind anywhere in the UK.

"This is the 1st time a TV production apprenticeship programme has been created specifically for the media industry, and it's wonderful that Northwest young people will be the first to take advantage of this fantastic new opportunity," says Lynne McCadden, Managing Director of Northwest Vision + Media, which works on behalf of the TV, film, radio and digital content industries to grow a world-class media economy in the region.

The Advanced Apprenticeship in Media Production is open to 16-22-year-olds, living in the Northwest, and is designed specifically for people who wouldn't usually get the chance to break into TV. Applicants DON'T need to have GCSE Maths or English, but should be able to work at that level. Anyone who already has a Level 3 qualification, or equivalent, is NOT eligible to apply. Graduates are also not eligible to apply.

"We believe that talent isn't about where you live or skin colour, educational achievements, gender or any number of other irrelevant factors," says Lynne, who together with Skillset, BECTU and the Learning and Skills Council, helped devise the apprenticeships.

With the BBC's plan to move 5 London departments to Salford's new mediacity:uk, there's never been a more exciting time to think about working in the media industry. Business is booming in the Northwest, says Lynne McCadden. "However, it's only by having a wide range of people, from different backgrounds and experiences, to work in the media industry that we'll be able to make sure there's enough exciting, entertaining, engaging output for everyone," she adds.

The 18-month Programme, which will run from September 2007 through to June 2009, will offer 16-22-year-olds the chance to develop core skills in TV production, with story telling and audiences at the heart of all the work they do. Each apprentice will be paid an allowance, in addition to receiving training and all the experience needed to kick-start their career in the industry. In addition, participants will be able to gain a Level 3 qualification while training. Apprentices will work across a range of companies such as All Out Productions, BBC, Centini, ITV Granada, Lime Pictures, Objective North, Red and Sumners.

"The apprenticeship will develop skills and abilities in various production roles, as well as allowing the trainees to learn about all areas of the media industry," explains Lynne. "Apprentices will also develop invaluable contacts and a wealth of practical experience across a range of different broadcasting companies."

At the end of the scheme, it's hoped the apprentices will be the next generation of industry talent. "There's no guarantees, but once the scheme ends the trainees will have acquired all the skills and experience they need to secure work in their chosen part of the media industry," says Lynne.

The first 3 months of the scheme will be spent in college, getting trainees prepared for their first work placement, during which time they'll complete the industry induction certificate. As the Media Production Apprenticeship vacancies are not being advertised in the press or on the internet, anyone interested in applying should contact their local Connexions centre if aged between 16-19. Applicants aged 20-22 should contact their local Jobcentre Plus. All appointments must be made before Monday 25 June 2007, in order for applications to be processed before the closing date of Friday 29 June 2007. Successful applicants will be invited to a selection day, with the final twenty apprentices chosen by Friday 17 August 2007. The Programme will start in September.