TRANSATLANTIC TRAILBLAZERS TOAST NEW FILM
A LIVERPOOL film company is asking people to raise a glass to its latest production. 'Cunard Yanks' from Souled Out Films tells the story of Liverpool's Cunard Line seamen, whose regular journeys across the Atlantic during the 1950s made an indelible mark on popular culture in the UK. And to celebrate the charity premiere of the film, Liverpool's award-winning Fly in the Loaf pub has commissioned a special beer from the city's Wapping Brewery.
The 1-hour documentary, which has received support from the Liverpool Culture Company, gets its 1st showing on the silver screen on Thursday, June 21 at the Philharmonic Hall.

Producer/Director Mike Morris, of Souled Out Films, said:- "'We were inspired to create this documentary to reveal the hidden history of how these early working-class pioneers of music, fashion and culture, were instrumental in creating the Liverpool that is today renowned the world over. The film has been financed on a purely independent basis, and we're hoping to attract a distributor so that the story of the Cunard Yanks can be seen by an even wider audience."

Councillor Warren Bradley, Leader of Liverpool city council, said:- "Merchant seamen working out of Liverpool in the 1950s played a pivotal role in shaping popular culture, by bringing back the latest trends in fashion and music from New York. It was an important episode in the city's recent history, and I'm delighted that we've been able to support this project."

There are still a few tickets left for the premiere on Thursday. Priced at £5 or £6 each, tickets are available from the Philharmonic box office – (0151) 709 3789 or online at www.liverpoolphil.com.

A trailer for Cunard Yanks can be viewed at www.souledoutfilms.co.uk.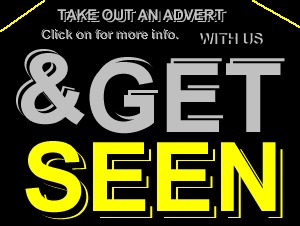 A school for all
THE DOORS are about to open on Liverpool's first purpose-built, fully-inclusive school. Pupils and staff will celebrate the official opening of the new Springwood Heath Primary School, Allerton, on Monday, 18 June. It is the first school in the city to be specifically designed and built to meet the needs of mainstream and disabled pupils.

The ground-breaking new school, which replaces an ageing 85 year-old building, is the result of a merger between Springwood Primary School and Harold Magnay Special School. It will provide an environment where pupils of all abilities can work alongside each other. It has been named after former pupil, Sarah Heath, the first special needs pupil at the school to be included in mainstream education. She sadly died in 1999.

The school features a swimming pool, in-house physiotherapy facilities and cutting-edge computer suites. It also includes large, disabled-friendly classrooms, specialist music facilities and first-class outdoor play areas.

Headteacher Phil Daniels said:- "Our school motto is 'success through caring and learning' and our wonderful new school building will help us achieve this. It will give all our pupils a safe, secure and modern learning environment, tailor-made to meet their individual needs. We're very proud that Spingwood Heath is the first school of its kind in Liverpool, and we're looking forward to a great future. By working in partnership and learning from each other, there's so much our pupils can achieve."

A special ceremony will mark the official opening of the school. Pupils will be joined by staff - past and present, former pupils and representatives from contractors ROK Ltd, who carried out the pioneering building work. Also in attendance will be Sarah Heath's mother, Pauline and city council chief executive Colin Hilton.

Councillor Paul Clein, the council's executive member for Children's Services, said:- "Springwood Heath School is a shining example of the huge benefits of including children with disabilities and special needs in mainstream education. I'm delighted this fantastic new building has been completed. It will give all the pupils the environment, resources and support they need to reach their full potential."

Pauline Heath added:- "I am really proud that this new school has been named after Sarah. It shows how much of an impression she made during her time at Springwood and highlights the fact that youngsters with disabilities can flourish in mainstream schools providing they are given the right support."