TOP TIPS FOR CHILD SAFETY WEEK
EACH year in the UK, unintentional injury results in more than 6million visits to accident and emergency (A&E) departments. Approximately 2 million of these involve children. With Child Safety Week starting on 18 June 2007, there's no better time to remind ourselves on how to keep our children safe.

These top tips have been compiled by leading children's charity, The Children's Safety Education Foundation, to help ensure your children are safe at home, at school and when they're out and about.

1. Fire, fire! – Make sure your children know what to do if a fire breaks out or you can smell smoke: stay calm, get out of the building, call 999 for the fire brigade. NEVER EVER go back into the building!

2. Fun in the Sun – If you're heading to the beach this Summer, remember to check how far your children are ok to swim or play in the water. Safety in swimming pools also means checking how deep the pool is and absolutely NO DIVING in the shallow end!

3. The Road to Safety – Now the light summer evenings are upon us, don't forget to look out for young cyclists. Encourage your children to wear their helmets or high visibility jackets. Both will help protect them and make them more visible to passing cars.

4. Stay Cybersafe – Make sure your children are aware of the golden rule of staying safe on the Internet: NEVER EVER give out personal information (name, address, email) to anyone they've met in chat rooms or arrange to meet with someone they've met online. Be sure to talk to your kids about Internet bullies too – encourage them to talk to you or someone they feel safe talking to if they feel threatened or upset by online messages.

5. No Place Like Home – remember that household items can be really dangerous for very young children. So be careful with hot items like hair straighteners and kettles, as well as leads and cords, when little ones are around.

For more safety information, contact CSEF on 0161 477 5122 or log on to www.csef.net.
Letters to Editor:- "Southport St John Ambulance asked… Can you help?"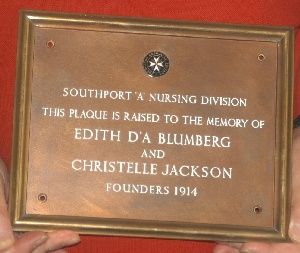 "WE have a plaque dedicated to Southport 'A' Nursing Division, but we do not have the history to go with it.
The information we have on in our records about the Nursing Division does not match. So we are very interested to find out more about this plaque and also to find the family's named on it.
If you can help please let us know via the Southport Reporter or via popping in to our Southport HQ on a Thursday night."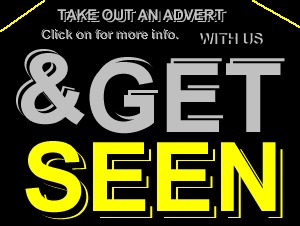 Starbucks discussion: Refugees and Asylum seekers
MERSEYSIDE residents are invited to a unique event in Liverpool City Centre – The Coffeehouse Challenge - a nationwide initiative that brings people together in coffeehouses to discuss the issues that matter to them, exchange ideas and change things in their local area.

The event will take place during Refugee Week 2007, on Thursday 21 June at Liverpool's Bold Street Starbucks, where anyone is invited to drop in, grab a coffee and listen to experts who will be sharing some facts and exploring myths surrounding refugees and asylum seekers in the UK. The informal discussion will begin at 7pm and is free to attend.
Keynote speakers will include staff and volunteers of Refugee Action, from 'RAP' (Raising Awareness Project) and 'Get Connected', their project for unaccompanied young people. Organised by Ronnie Murphy from Refugee Action, the discussion – 'Understanding Asylum: Raising awareness of general asylum issues and revealing the reality of seeking asylum in the UK' – is set to spark an insightful and topical debate to encourage local people to come up with ways to offer more support to Refugees and Asylum Seekers in the city.
Ronnie said:- "This debate will address concerns and create understanding of any issues relating to asylum. The open discussion opportunity should succeed in raising awareness of issues affecting refugees living in our local community; providing correct information, facts and advice."
Derek Graham, District Manager for Starbucks in Liverpool said:- "This is set to be an inspirational evening, giving people who attend the opportunity to learn and express their ideas and opinions on the topics of immigration and public policy. Starbucks is passionate about contributing to the communities that we serve. The format of the Coffeehouse Challenge creates a natural platform for people to raise issues and discuss them constructively."
Set up your own discussion
There are still opportunities for people to set up their own Coffeehouse Challenge discussions throughout the North West.

People from all parts of the community are needed to take part in the informal discussions over the summer, which can be organised and chaired by anyone who has a local issue they want to discuss. The idea behind the Coffeehouse Challenge is to get people together in Starbucks coffee houses or community venues and bring about change. Four years after its launch, the campaign is established as a positive and popular way of addressing local issues in communities. To date, 3,500 people have got involved in 350 Coffeehouse Challenges across the country.

The informal discussion format suits people's lifestyles, and is both relevant and easy to engage with. As an incentive, the RSA and Starbucks are offering a share of £20,000 in awards to get the most innovative projects off the ground following the meetings, beginning in June.

Matthew Taylor, CEO of the RSA, said:- "A survey we commissioned earlier this year found that people are struggling to find ways of making a positive contribution to society. It all seems too hard and they are absenting themselves from involvement. We need to build confidence and provide new public spaces for people to be creative and collaborate on solutions to the really difficult problems we are all having to face up to in our local communities. That's what the Coffeehouse Challenge seeks to do, offer a new public space for discourse and action."

Phil Broad, managing director of Starbucks Coffee Company UK, said:- "Starbucks is committed to contributing to the communities we serve, and enabling people to come together in our coffee houses to discuss local issues and bring about positive change is something we are really proud of. The Coffeehouse Challenge aims to remove the barriers and help kick-start projects across the country, which will make a tangible difference locally."

For more information on the Coffeehouse Challenge and how you can get involved, visit www.coffeehousechallenge.org.

The Coffeehouse Challenge discussion will be held at Starbucks, Bold Street, Liverpool, on Thursday 21 June 2007at 7pm, and everyone is welcome to attend.
For further information please contact Ronnie Murphy on 0151 702 8541.