FINAL CHANCE FOR TEAMS TO JOIN NEW 6-A-SIDE LEAGUE
THE Southport Thursday Sixes league at Birkdale High School being organised by SoccerSIxes.net is good to go with only two teams needed to fill the league.

The 6-a-side league organised by SoccerSixes.net is proving popular with teams in and around Southport with free kits and free FA Affiliation an incentive for teams to enter.

Area Manager Christopher Sockett said:- "I'm pleased that we are oncourse to filling the new division in our Birkdale High School League. We are now looking for a further 2 teams."

Fixtures for the grading evening on the 31 June 2007 have already been drafted up. Teams are asked to be at Birkdale High School 20 minutes before their kick off to allow for the league to run smoothly.

With 2 places remaining interested teams are asked to contact SoccerSixes.net
Grading games are being held on Thursday 28 June 2007 to determine which division's teams will play in. there will be 1 weeks trial games before the season kicks off as so many teams have signed up. There will be 1 division for all standards. The league has proved to be widely popular with teams in the area with organisers soccersixes announcing that the league only has 3 places left. All teams that have signed up are being contacted by sixes this week with details of when they will take part in grading games.

Soccersixes' new League Manager John Greening said:- "I am delighted to be given the opportunity to manage this new league. The league promises to be so exciting with so many teams already signed up. Whilst I am not surprised with how many teams have joined with teams being given free entry I am overwhelmed and happy that the league is set to be biggest in the area and most popular".

Sixes website has now been upgraded and is available for teams to view league information on the website.
The league has also appointed a League Manager from the area to manage the competition along with 2 qualified referees. Sixes are still on the look out for referees, 1 vacancy is still available for a referee and good rates of pay and clothing is provided.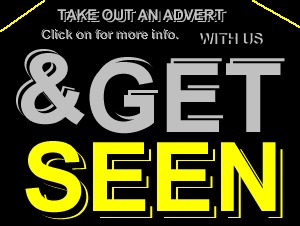 ADULT SHOP VOWS TO STAY CHASTE FOR CHARITY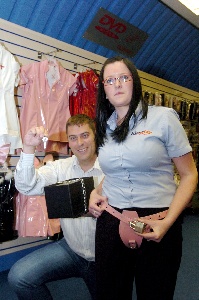 THE boss of a Southport adult store has got his saucy staff to agree to take vow of celibacy to raise money for an aids charity. Nice 'n' Naughty director Simon Prescott has written to the workforce of his 11 stores asking them to stay chaste for the whole of June in support of the Terrence Higgins Trust.

Simon has spent the past week issuing chastity belts to all 43 of his employees, the keys to which will be locked in a safe at his home to which only he knows the combination. For each day they manage to stay away from their partners he will make a donation to the charity on behalf of each member of staff. He's also contacted his employees' partners and softened the blow by promising to issue them with a Nice 'n' Naughty goody bags so they can make up for lost time all throughout July.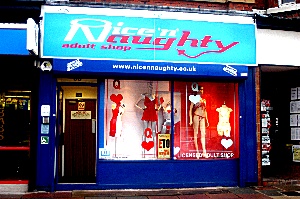 Mr Prescott said:- "We've just made the decision to support the Terrence Higgins Trust as our main charity, so I thought we'd kick things off with a bit of bang – well, maybe not in the case of my staff. But while his staff were keen, Simon wasn't sure how they were going to pull the feat off. When I first suggested it they were all up for the idea but I couldn't see how I was going to monitor it. I realised the only way I could guarantee they stick to their promise was by putting them under lock and key."

Although the other halves had a thing or 2 to say about the prolonged period of abstinence, they're also backing the gesture.

"My husband had a bit of an outcry about the whole thing when he first read the letter, but he realises it's all in a good cause so I managed to talk him round," said Lindsay Tweddell, area manager for Nice 'n' Naughty Merseyside and Cheshire.

Simon added:- "I'm sure it will be quite tough for them but, working in this industry, they know the importance of safe sex and supporting the work of organisations such as the Terrence Higgins Trust."