Health project is out of this world
A FRIENDLY explorer robot from outer space is blasting into Liverpool Primary Schools to teach children about healthy lifestyles. Rocky the Robot is the star of a brand new CD-Rom being launched to encourage thousands of school children to fight back against couch potato culture, eat a healthy diet and take regular exercise.

The fully interactive CD-Rom, called 'The Healthy Mission' also warns children about the dangers of alcohol. Using stories and scenarios, it encourages children to make their own decisions about the right food to eat and the right actions to take. It's the latest part of the drive by Liverpool City Council and the Primary Care Trust (PCT) to improve the health of the city's children.

The council's executive member for children's services, Councillor Paul Clein, said:- "We're committed to reducing child obesity levels in Liverpool and improving the health, fitness and well-being of our young people. It's vital that we teach people at a young age bout the importance of exercise and a balanced diet, as well as the dangers of alcohol. It helps them develop healthy habits which last a lifetime. This CD-Rom will help us spread the healthy living message to our schoolchildren in a fun and accessible way. I'm sure it will be a big hit!"

The CD-Rom was developed by Liverpool teachers and education professionals. Local schoolchildren also play a starring role, with pupils from Our Lady Immaculate Primary School, Everton, providing the voiceovers. Along with the CD, teachers will be sent a guidance pack to help them build 'the healthy mission' into lessons. The city council and PCT are also providing free training for teachers on using the resource.

The 'Healthy Mission' CD-Rom is part of the Sensible Drinking Project, funded by the Neighbourhood Renewal Fund, which aims to raise awareness among children at key stage 2 age about healthy lifestyles and the dangers of alcohol. It will be launched at schools in North Liverpool, before a citywide roll-out later in the year.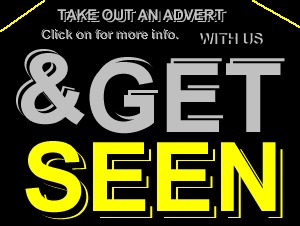 North West of England think that smokers should pay for NHS treatment
WITH just weeks to go before the ban on smoking in public places in England is due to come into effect, a new survey has revealed how 42% of English people are even aware that the ban begins on 1 July 2007. A hardcore of smokers is determined to defy the new law, with 17% admitting they will continue to light up and risk being fined.

The growing polarisation between smokers and non-smokers is revealed by the 52% of people in the North West thinking smokers look less attractive then non-smokers (lower than the 56% nationally). More than 58% of people in the North West want cigarettes to be classed alongside drugs like cocaine and heroin (higher than the 54% nationally). 29% think that smokers should pay for NHS treatment (lower than the 31% nationally) – something less than 18% of smokers agrees with nationally. Attitudes vary widely across England, with those in the North more likely to have negative view about smoking than their counterparts in the South.

Other key regional findings for the North West include:-
• A hardcore of smokers is determined to defy the new law, with 3% admitting they will continue to light up and risk being fined (compared to the national average of 17%)

• 37% will be more likely to go to pubs and restaurants once the smoking ban comes into force (compared to the 42% national average).

• 59% think health worries are the main reason for smokers to give up (compared to the 51% national average).

• The majority (74%) think pharmacists can help smokers quit the habit (compared to 71% nationally)

• Just 36% think that smoking on screen can make smoking look sexy (compared to the 35% national average)

Pharmacist Gary Choo from Alliance Pharmacy says:- "You are 4 times more likely to quit using a stop smoking service and NRT than willpower alone, we have already helped thousands quit and our aim is to help more people improve their health and lead a more active lifestyle".

Alliance Pharmacy is offering a free consultation and a free smokerlyser test with a quit smoking specialist, who will determine the stop smoking plan that, is right for the customer. The free Stop Smoking Kit includes a calendar with tips, a loyalty card and great discounts off NRT products.

The survey of 1,000 people across the UK, conducted by NOP for Alliance Pharmacy was conducted earlier this month.