PHOTO FINISH TO COMBAT ANTI-SOCIAL BEHAVIOUR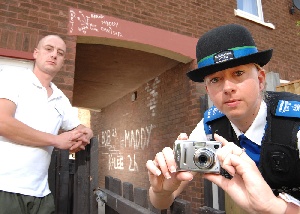 RESIDENT'S in Parr, St Helens can feel safer in their neighbourhoods thanks to a new initiative to photograph incidents of anti-social behaviour. Riverside Housing has purchased digital cameras for Merseyside Police Community Support Officers in the area to capture acts, or evidence of, anti-social behaviour such as graffiti, criminal damage and fly tipping.

This latest initiative is one of many preventative measures introduced by Riverside to improve the quality of life for its residents in the St Helens area. It follows the introduction last year of bikes and ˜head cameras' for police to record video footage of anti-social behaviour across the town.

Tanya Marsh, Neighbourhood Housing Officer for Riverside Housing said:- "Many of our tenants worry about anti-social behaviour and the vulnerable often feel quite threatened. We are really keen to use preventative measures to tackle these concerns to make our neighbourhoods safer, greener and cleaner places to live. This is yet another way to get the message across to offenders that we will not tolerate anti-social behaviour and if people do misbehave they will be caught on camera."

The photographs can be used as evidence in court, shown to parents or guardians of offenders to deter further acts of anti-social behaviour, or can be used to alert neighbourhood teams to recent incidents.

Inspector Claire Richards from the Parr, Sutton and Bold neighbourhood commented:- "We take incidents of anti-social behaviour and criminal damage very seriously as such acts have a very negative impact on local communities. It brings the image of an area down, making visitors feel unwelcome and wary and it can even contribute to an increase in the fear of crime. This initiative is one of a number of ways that we are working with our partners to tackle the issues identified by the community and I believe that this is a major step forward in capturing crimes on camera, helping us to detect offenders and improve the quality of life for local residents."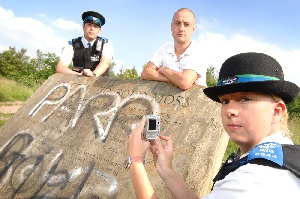 Parr resident John Leyland (pictured), aged 32, is pleased to see Riverside taking a positive stance against anti-social behaviour:- "It's good to see Riverside Housing working closely with the police to help clean up the neighbourhood and make sure that those who are intent on misbehaving are caught."
TRIBUTE TREES
FINDING an appropriate memorial to commemorate the life of a loved one can often be very difficult. The North West Air Ambulance is addressing this with the launch of a new initiative with The Woodland Trust.

The scheme is called 'Tribute Trees', enabling someone to dedicate a tree to commemorate the passing of a friend or relative whilst raising life saving funds for the North West Air Ambulance. The trees are located in 2 woods in the North West so those who buy a tree can select a wood that is not too far away, providing a sanctuary for reflection and comfort.

Lynda Brislin, chief executive of the North West Air Ambulance said:- "Tribute Trees are a fitting way to provide a lasting, living memorial for a loved one in a peaceful and natural environme nt. By dedicating a tree you will also be raising life-saving funds for the region's only air emergency service and ensuring that our woodlands are there for future generations to enjoy."

The 2 woods available are Long Acre Wood near the village of Dutton, Cheshire and Fellside Wood, Old Hutton near Kendal. Trees can be purchased for a donation of £50 with all proceeds going to the North West Air Ambulance.

If you would like to dedicate a tree or find out more about Tribute Trees, call 0151 547 7830.
Those who buy a tree will receive a certificate of acknowledgment and details of the wood location.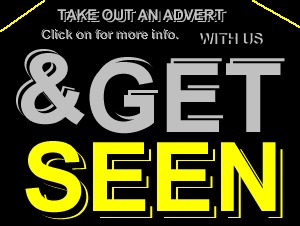 Liverpool South Parkway celebrates 1st birthday......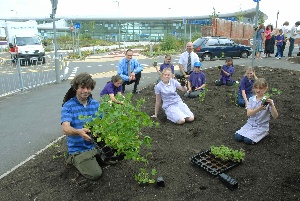 LIVERPOOL'S landmark Liverpool South Parkway interchange is celebrating a hugely successful 1st year. After just 12 months, Liverpool South Parkway has scooped four major awards, doubled expected passenger targets and opened up new markets in rail travel. The stunning eco-friendly interchange, created by Merseytravel, is providing better links than ever between public transport and Liverpool John Lennon Airport and exceeded all expectations.

To celebrate its 1st birthday on June 11, children from nearby Garston Church of England Primary School planted 200 wildflowers as a lasting legacy of the celebration. Merseytravel has been working with Landlife, a charity dedicated to preserving and encouraging natural ecosystems, on the project to create a new wildflower habitat on Holly Road Farm, just outside the interchange.

Councillor Mark Dowd, Chair of Merseytravel, said:- "Liverpool South Parkway is exceeding every target we set and we are delighted with its success. We said it would be a great asset to the people of Merseyside and so it has proved. We are linking more people to the airport, to jobs, to leisure and to Merseyside, than ever before and we intend to build on this success. This is a project with huge long-term benefits for many people."

Neil Scales, Chief Executive and Director General of Merseytravel, said:- "Liverpool South Parkway has proved to be a major success with the number of passengers in the 1st year far in excess of our forecasts. It is helping to improve access to the unique attractions of Liverpool and Merseyside, as well as linking millions of people to international travel. We are determined to build on our 1st successful year and we are working hard to make the very best of this project."

Liverpool South Parkway includes a single booking and passenger information office and enquiry point for bus, rail and airport journeys; a bus station and taxi rank, a high frequency bus shuttle to Liverpool John Lennon Airport and a 240 space park-and-ride car park free to users of the facility.
Environmental performance
The sustainability elements of Liverpool South Parkway are also reaping rewards. Its giant rainwater harvesting system has saved some 700, 000 litres of mains water in its first year. Its geo thermal heat pumps have exceeded targets by saving more than 33 tonnes of CO2.The enhanced roof insulation has saved 3.4 tonnes of CO2 and the solar photovoltaic cells on its south facing windows have saved 1.5 tonnes of CO2 by providing an electricity supply to the building.
Bus improvements
There is now a bus running every ten minutes linking Liverpool South Parkway and Liverpool John Lennon Airport with a series of improvements to the route currently underway.

These bus priority works include upgrading 18 bus stops (five at the airport), widening Speke Road and improving road markings and signage along the key link from Liverpool South Parkway along Woolton Road, Horrocks Avenue, Speke Road and Speke Hall Road. Bus lanes will be introduced in both directions along Horrocks Avenue and Speke Hall Avenue.
Passenger numbers exceeding targets
Passenger numbers have been reaching for the skies since last year's opening of Liverpool South Parkway. Around 5,000 passengers use the facility every day – 50% more than forecast.

Merseytravel is continuing to work with train operators and the Department for Transport to enhance services and create an integrated network accessible to everyone. Latest figures show the number of Central Trains passengers travelling to and from the interchange grew by 23% in just 5 months – from 3,471 in September 2006 to 4,271 in February 2007.

The boom in passenger numbers shows how popular the route between the West Midlands, Staffordshire and Liverpool has become since the opening of the interchange in June 2006. The hourly service, which now operates 7 days a week, has helped open up transport links between the West Midlands and North West, and has underlined the success of the project.
Key link in 2 new franchises
During its 1st year it was announced that Liverpool South Parkway will play an integral role in 2 new national rail franchises. The Department for Transport stipulated that Liverpool South Parkway should be a principal station and a mandatory stop for the East Midlands and West Midlands franchises which start this year.

The decision means a half hourly, rather than hourly, express services to Birmingham on the West Midlands franchise. The Liverpool to Norwich, East Midlands franchise service, is also required to stop at Liverpool South Parkway.
Trophy cabinet
During its 1st year of operation, Liverpool South parkway has won a series of coveted national and regional awards for excellence, including:-

* UK Rail Business Awards – Station Excellence of the Year
* Network Rail Environmental Awards – Innovation
* Green Apple Awards – Transport and Freight Excellence
* Institution of Civil Engineer (NW) Awards – Community