LIVERPOOL FILMMAKERS ONE STEP CLOSER TO DREAM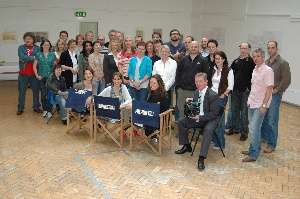 19 Liverpool filmmakers are 1 step closer to reaching the filmmaking destination of their dreams, by making it to the short-list of Digital Departures, the prestigious micro-budget filmmaking initiative, created by Northwest Vision + Media. The group join a stunning, world-class collection of other film and TV professionals, after being selected as finalists in the ground-breaking scheme. If they make it through to the final 3, they'll be awarded £250,000 to make their feature film.

The final countdown sees a reunion for Liverpool Writers Frank Cottrell Boyce (24 Hour Party People, Millions) and Carl Hunter, whose current feature Grow Your Own has opened at cinemas across the country. They are joined by Liverpool producer, Sarada McDermott, in a feature called Triple Word Score.

Internationally-renown director, Terence Davies, (Distant Voices Still Lives) has also been selected, working with Sol Papadopoulos and Roy Boulter, the Merseyside-based producers whose latest feature, Under The Mud, is also currently receiving international critical acclaim.

Liverpool producer Chris Bernard (Letter To Brezhnev) teams up with Cumbria's award-winning writer/director, Juliet Mckoen, who took the film industry by storm with her feature, Frozen, starring Shirley Henderson, winning a phenomenal 11 awards last year. And Liverpool rock legend, Pete Wylie, joins forces with Eastenders writer, Jeff Young, in their musical feature, The Don.

In addition to established talent there are many new and emerging filmmakers involved in Digital Departures. Indeed, 10 of the final 12 filmmaking teams have people within the core writer/director/producer group who have been developed by, and are featured in, Northwest Vision + Media's new Talent Year Book 2007.

Liverpool writer/producer, John Maxwell, has made it through to the short-list with his feature idea The Northern Cowboy. He's joined by Colin O'Donnell, Story Editor at Hollyoaks, who is writing horror film, Salvage.

Also on the short-list are Liverpool director, Julie Lau, with a project called Left Handed, writer Lynne Harwood of Formby with Looking For Iris, Liverpool producer Richard Cottier is working on a film called Arabian Nightz, and The Maimed is a feature by Liverpool writer Gavin Whitefiled and director Laurence Easeman.

Liverpool writer Leigh Campbell has also been short-listed, for her feature Starstruck, and Birkenhead director, James Marquand is part of the team producing Whores With Guns, to be written by top Liverpool comic John Bishop and produced by Liverpool's Philip Evers.

The 12 teams have now embarked on an intensive script-development period, overseen by Northwest Vision + Media, which works on behalf of the TV, film, radio and digital content industries to grow a world-class media economy in England's Northwest. The project is also supported by the Liverpool Culture Company, the UK Film Council and the BBC.

In August, 6 of the projects will be selected to go forward to full script stage and ultimately seek to become one of three films greenlit for full production.

Lisa Marie Russo, the Executive Producer for Digital Departures, says each of the 12 projects deserves to be made. "That's why, even when we have to reduce the short-list to just six, the teams who don't make the final cut won't just be abandoned," says Lisa Marie. "Resources means we can only make three features through the initiative, but we will do everything we can to help the filmmakers set up their projects elsewhere. The joy of Digital Departures is that it should deliver 12 professionally developed feature film projects, three of which will definitely be made over the next 14 months," she adds.

The 3 feature films which are eventually greenlit for production will each be developed, shot and post-produced in Liverpool and will premiere in the city in the autumn of 2008, as part of the city's Capital of Culture celebrations.

Councillor Warren Bradley, Leader of Liverpool City Council, says there is great excitement about the impact of Digital Departures within the city. "We are delighted to be part of this extremely important project which will deliver three new feature films premiering in the city in 2008," he says.

Jason Harborow, Chief Executive of the Liverpool Culture Company, adds:- "The commissions will engage the creativity of Liverpool's film-making community and also draw in emerging and established film making talent from across the UK and the world. The commissions will be an important addition to the cultural legacy of 2008."

The completed films will be distributed nationally and internationally across a variety of digital platforms including the UK's rapidly-expanding Digital Screen Network. The BBC is taking UK broadcast TV rights.

"There is a wave of optimism in the film arts at the moment, anything seems possible, and it is the perfect time to be involved in something as special as Digital Departures," says Lisa Marie.
THE FOLLOWING 12 FILMMAKING TEAMS HAVE BEEN SELECTED AS DIGITAL DEPARTURES FINALISTS

WHISPERS & LIES
Genre: DOCUMENTARY
WRITER/DIRECTOR: Terence Davies of Essex.
PRODUCERS: Solon Papadopoulos of Liverpool.
Roy Boulter of Liverpool.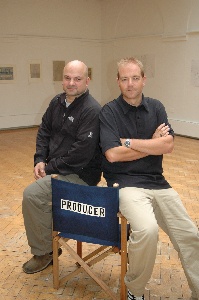 A poetic, visual journey of a Liverpool the director left behind, comparing past to present.

LIVERPOOL AUTEUR TERENCE DAVIES is one of the most respected and recognized British filmmakers in cinema today. His films have garnered recognition from all the A List festivals around the world.

Terence came to world prominence with his uncompromising dramatic interpretations of post war Liverpool. His trilogy of films, and specifically Distant Voices Still Lives, created a visual feast that stands out as one of the most powerful and evocative tableaus of working class life in 50s Liverpool. The film was based on his memories of childhood and adolescence in Liverpool during the 50s and 60s, a time when Liverpool's grandeur on the world stage was beginning to fade.

Whispers & Lies will see him revisit those memories, but using archive material and music to create an ethereal documentary journey through the Liverpool of his memories, marking comparisons to present day. Liverpool 's answer to Koyaanisqatsi will be a visual poem molded by a maestro.

SOL PAPADOPOULOS AND ROY BOULTER are Merseyside-based producers of both factual and fictional film. Together, they have produced shorts, single dramas and international documentary series. As Hurricane Films they have been short-listed for an Emmy, nominated for a BAFTA and won four Royal Television Awards, not to mention a variety of awards for Shorts, since the company's inception in 2000. Their latest feature, Under The Mud, is currently receiving international critical acclaim.

TRIPLE WORD SCORE
Genre: COMEDY/ART HOUSE
WRITER: Frank Cottrell Boyce of Liverpool.
DIRECTOR: Carl Hunter of Liverpool.
PRODUCER: Sarada McDermott of Liverpool.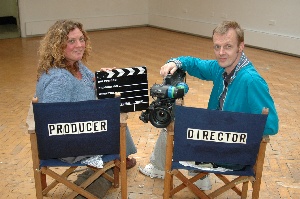 Although Alan's son went missing years ago, Alan's sure he's alive and playing competitive Scrabble. So he coaches his grandson, hoping to find his lost son.

WRITER FRANK COTTRELL BOYCE is a British screenwriter and novelist. Amongst his past success' are 24 Hour Party People and Millions, both shot in the Northwest, and Grow Your Own is currently receiving much attention, after its recent national release. "The treatment for Triple Word Score was written with budget in mind," says Frank. "It has been developed to make the most of a minimal cast and locations, and it will bring together technical talent from around Merseyside, a truly local enterprise."

DIRECTOR CARL HUNTER has been producing and directing documentaries and short films for 10 years. He has just completed Grow Your Own, currently showing across the country. "I think we've got a well balanced, creative team for this project, all full of energy and excitement about making films in Merseyside," says Carl. "As we've all worked together in the past, we've developed a shorthand over the years and really want to work together again."

PRODUCER SARADA MCDERMOTT has the professional grounding, excellent industry contacts and initiative to optimize the full potential of local talent and resources, beyond the limits of the budget. Drawing upon 10 years professional experience in the industry, the film would provide an excellent opportunity for Sarada to realize her outstanding potential as a first time Producer.

THE DON
Genre: DRAMA
WRITERS: Jeff Young of Liverpool. Pete Wylie of Liverpool.
DIRECTOR: TBC
PRODUCER: TBC

Cervantes 'Don Quixote' hurtles into the future, crash landing in Liverpool. Out steps The Don, an old rocker, a man out of time and place.

WRITER JEFF YOUNG is a truly original voice, a Liverpool writer who has carved out a reputation for outstanding theatre and radio writing. He is currently writing for Eastenders after graduating from the BBC Writers' Academy in 2006. "I've worked extensively with musicians, choreographers and visual artists and have done several 'sound art' projects in Liverpool and London," says Jeff. "Our hunger to tell this story on film is a real departure for us, but absolutely what we want to be doing at this time," he adds. "By taking a classic, shoving it into the 21st century with song from one of Liverpool's rock legends, we aim to ensure the emotional spine of the piece will touch and resonate a modern audience," says Jeff.

CO-WRITER PETE WYLIE is a Liverpool rock legend, a composer, commentator and songwriter. In recent years he's written and performed soundtrack scores for two films (I'm a Juvenile Delinquent – Jail Me, Under The Mud) and will soon be performing alongside The Who.

"I think what makes this project unique is our shared passion to use our talents in a new way, embarking on a new stage in our creative development," says Pete.

SECTION 48 (Working Title)
Genre: SUPERNATURAL/ PSYCHOLOGICAL HORROR
WRITER/DIRECTOR: Juliet McKoen of Ulverston, Cumbria.
PRODUCER: Chris Bernard of Liverpool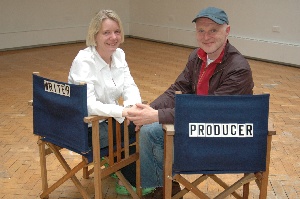 A local lad and his Liverpool born Chinese wife fight for the soul of their son. Is it psychological illness or the supernatural? SECTION 48 is a fresh, distinctly regional, take on the immensely popular supernatural horror genre.

IN 2006 AWARD-WINNING WRITER/DIRECTOR, JULIET MCKOEN, took the film industry by storm with her feature Frozen, starring Shirley Henderson, won a phenomenal 11 awards, including the BBC Audience Award For Best Feature at the Commonwealth Festival, together with a BAFTA (Scotland) for Best Actress. "After Frozen, I wanted to use the popular, highly marketable conventions of the horror genre to explore, the ambiguous dividing line between psychological illness and the supernatural," says Juliet. "I don't want to create the horror of gore, violence and chase. Instead, I want to look at the monster at the heart of a family unit," she adds. "For me, one of the exciting things about this scheme is the freedom that, ironically, working with a low budget can bring," says Juliet. "The other exciting aspect is the chance to collaborate with Chris."
ACCLAIMED FILMMAKER CHRIS BERNARD is a Liverpool Director whose film credits include the award-winning Letter To Brezhnev for Channel 4, Little Bit of Lippy, Shadow on the Earth and Opium Eaters. This will be his first outing producing a feature film. Says Chris:- "This is an intriguing scheme and I am fascinated to see what the outcome will be."

STARSTRUCK
Genre: DRAMA
WRITER: Leigh Campbell, of Liverpool.
DIRECTOR: TBC
PRODUCER: Andy Stebbing, of London.

2 teenage girls who are obsessed with a young premiership footballer end up kidnapping him.

IN 2002 WRITER LEIGH CAMPBELL wrote Unhinged, which became one of Northwest Vision + Media's most commercially successful digital-short films. The following year she won the Screen England national pitching competition for her feature, Big Stella, Little Stella at the Cannes International Film Festival.
Leigh says Starstruck was originally written by Laurence Coriat (Wonderland, Me Without You) but is to be adapted and re-invigorated for the Digital Departures initiative. She hopes to secure the co-operation of Liverpool or Everton Football Clubs to deliver the football element of the film.
ANDY STEBBING has worked as a Line Producer on a large number of UK low/mid budget feature films, working closely with a wide variety of first time and highly experienced Directors. In 2006 Andy helped set up Cattleprods, a production company working across all types of productions, specializing in viral advertising, live action filming for the internet, documentaries and feature films. Most recently, Andy worked as Line Producer on the Film 4 adaptation of Monica Ali's book, Brick Lane, and Production Manager on the Film 4 Tony Grisoni scripted Brothers Of The Head, which won Best New British Film at the Edinburgh Film Festival 2006. Starstruck would be his first film as a Producer.

ARABIAN NIGHTZ
Genre: COMEDY
WRITER: Punam Ramchurn of Bury.
DIRECTOR: TBC
PRODUCERS: Richard Cottier of Liverpool.
Melanie Harris of Wilmslow, Cheshire.

The Khana family restaurant is on the brink of bankruptcy and everyone's keeping secrets. How on earth is an ex-racehorse going to save them?

WRITER PUNAM RAMCHURN has written for radio, film and stage. She has had support from Northwest Vision + Media as an emerging writer and features in the current Talent Year Book. Punam is currently working on a spec script for TV and several theatre commissions. "Arabian Nightz is aimed at a mainstream family audience, with a particular focus on the British Asian market," says Punam, who admits writing a full length feature would be a significant step up in her career.

PRODUCER MELANIE HARRIS has made drama for theatre, radio and TV, specializing in writer development. Most recently she produced a half hour TV drama for BBC Three, based on work with Asian Theatre School in Bradford. "I'm currently working as a development producer on a new TV comedy drama series for BBC Comedy North, based on a Muslim family in Blackburn," says Melanie.

PRODUCER RICHARD COTTIER is an experienced Merseyside theatre producer and arts entrepreneur. As well as a successful acting career (Coronation Street, Island at War) Richard also runs several successful Merseyside-based arts businesses. He produced the award-winning play, Lags, by Ron Hutchinson. "Both Melanie and I are ambitious to exploit the talent and entrepreneurial skills of the region, in order to get great stories on to the big screen," says Richard.

THE MAIMED
Genre: CRIME
WRITER: Gavin Whitfield of Liverpool.
DIRECTOR: Laurence Easeman of Liverpool.
PRODUCER: John Lentaigne of London.

An unflinching, at times lyrical, psychological drama about interlocking destinies, obsession and ultimately tragic revenge set in the underworld of contemporary Liverpool.

WRITER GAVIN WHITFIELD has a valuable background in journalism, working as an Investigative Reporter at the Sunday Mirror for 5 years and working with Donal McIntyre for the acclaimed Underworld documentary series. Gavin has written a series of plays, and has been commissioned throughout his career to write a number of 1st draft scripts. 2 of his original scripts have been made into short films – Paraffin (directed by Laurence Easeman), and The Last Regal King Size. "Many of my stories are based in Liverpool and deal with the darker interiors of the city," explains Gavin.

IN 2002, DIRECTOR LAURENCE EASEMAN began his career with The Coral, directing promos for their two biggest hits – Goodbye and Dreaming of You. He followed this with promos for well known bands The Delays, The Polyphonic Spree, and Dead 60s. Laurence has developed his craft through work as a Director/Producer for TV pilot The Porthole Murders, and in the last two years has ventured into short film direction with Paraffin.

RUNNING HIS OWN PRODUCTION COMPANY, JOHN LENTAIGNE already has a business-savvy head on his shoulders. He graduated from a career working as an Underwriter at Lloyd's of London to follow his dream. John decided to apply his business and legal knowledge to the film industry and set up Cottonopolis Films in 2002. His low budget short, EMR, won Best UK Feature at Raindance 2004, and he has also produced a major documentary for Lucasfilm. The company specializes in documentaries, short and feature films, and music videos.

WHORES WITH GUNS
Genre: COMEDY
WRITER: John Bishop of Manchester.
DIRECTOR: James Marquand of Birkenhead.
PRODUCER: Philip Evers of Liverpool.

2 slacker film fanatics' desperate plan to screen their movie to a jaded film reviewer goes horribly wrong when they are mistaken for international terrorists.

A COMEDIAN BY TRADE, WRITER JOHN BISHOP is making his first foray into filmmaking with Digital Departures. He has a devoted following and regularly performs at major comedy clubs throughout the UK including The Comedy Store in London and Manchester. He first stood on stage in 2000, and within four months he was headlining at clubs across the North of England. He as gone on to star on a variety of TV and radio shows such as Brain Candy for BBC 3, 28 Acts in 28 Minutes for BBC 2/Radio 4, and is currently the host of the Bishop Sunday service broadcast on Radio City. An award-winning comedian, he will bring his own particular brand of humour to Whores With Guns.

DIRECTOR JAMES MARQUAND 'grew up' on film sets, observing his father, Richard Marquand (Director, Jagged Edge, Return of the Jedi) and later worked as an editor on Hearts of Fire with him. His 1st short film The Lesson was nominated for a BAFTA Kodak Award. James has since made 3 other short films, and written feature film scripts: Splinter (Surface Films 2004) being one of the most recent. Dead Man's Cards is James' directorial feature film debut which he co-wrote with James McMartin. George Lucas was so impressed with the film that in 2008/9 James has been asked to direct episodes of the live action Star Wars television show.

PRODUCER PHIL EVERS has a background in the commercial sector where he oversees projects with cumulative budgets of £50 million plus per annum. He 1st worked with partner and director James Marquand on their 1st short film The Lesson. This was followed by Phil Executive Producing their 2nd short film The Complaint, and critically acclaimed feature Dead Man's Cards.

LOOKING FOR IRIS
Genre: ART HOUSE THRILLER
WRITER/DIRECTOR: Lynne Harwood of Formby.
CO-WRITER: Jane Farley of Wigan.
PRODUCER: TBA

6-year-old Iris and her revolutionary Dad are inseparable. But then he goes missing. When his body is found 20 years later, Iris sets out to uncover the truth and find his killer. But will they kill her first?

WRITER/DIRECTOR LYNNE HARWOOD is an established figure in filmmaking in the Northwest. Born and bred in Bolton, though currently living in Formby, Lynne has been Company Director at First Take for 14 years, and has worked as Director and Producer on many productions. Her writing credits include a screenplay development of feature film Don't Do It Di, funded by Northwest Vision + Media.

Lynne has directed several short films and many non-broadcast programmes for First Take, and every year she supports other writers and filmmakers by producing short films for the Distinct Voices: Diverse Lives talent development project. Her Director credits include The Angel And The Whore, a 10 minute Western which was shot on location in Spain and screened at the Cannes International Film Festival in 2006. She is currently working on a documentary series with the BAFTA and Prix-Ialia award-winning Producer, Bob Long. The series will be broadcast throughout Europe in 2008.

Jane and Lynne have a long standing working relationship, with Jane as the Director of Photography on all of Lynne's short films. Looking for Iris will expand the collaboration, with Jane working as both a co-writer and Director of Photography.

LEFT HANDED
Genre: DRAMA/COMEDY
WRITER/DIRECTORS: Christine Molloy and Joe Lawlor of London.
PRODUCER: Julie Lau of Liverpool.

Eddie & Vera, 2 pensioners, are staring at a bad retirement plan. The solution to this problem? Theft. On a grand scale.

The quality of this project is with the story – well written, amusing, touching and believable, and with the team – 3 professionals who compliment and enhance each of their skills as individuals.

WRITER/DIRECTORS CHRISTINE AND JOE, are successful and experienced, with the ability to take a project from inception to completion. "We've been collaborating since 1992 and have made numerous short films," says Christine.

In 2004 they won the Best UK Short Film award at the Edinburgh International Film Festival for Who Killed Brown Owl. They have recently completed a series of eight fictional short films, looking at community life in the UK, under the title Civic Life. Their 29-minute film, Daydream, was commissioned by Liverpool Biennial and Liverpool Culture Company, and selected for the 2007 International Film Festival Rotterdam, where it was nominated for a Tiger Award.

PRODUCER JULIE LAU has worked predominantly with digital projects and has the ability to deliver high production value projects on a very tight budget. Most recently she has worked as Production Manager on feature film All Night And All Day, currently in pre-production. Her drama credits include Daydream, 2006, and O Jerusalem, 2005.

THE NORTHERN COWBOY
Genre: COMEDY
WRITERS: Martin Talbot of Chorley, Lanc.
John Maxwell of Liverpool.
DIRECTOR: Martin Talbot
PRODUCER: John Maxwell

A young Lancashire lad dreams of stardom in Nashville, but first he has to beat his rivals closer to home, in a Country-and-Western competition which showcases so much more than singing.

DIRECTOR MARTIN TALBOT is a former session musician, signed to Atlantic Records, and it's this musical pedigree he brings to The Northern Cowboy. Music is a key part of the project. "I started out as a guitar roadie for comedian Mike Harding, then turned professional in 1987," says Martin. In 1996, he became a freelance camera operator and has since produced music videos, short films and commercials. As a filmmaker he has made 2 acclaimed shorts with Northwest Vision + Media. "I think I'm very much the definition of a modern director – technically savvy yet with a fresh approach to getting performances," he says.

PRODUCER JOHN MAXWELL is part of a new breed of flexible, innovative producers who can get the best from technology with challenging budgets. John brings energy and the experience of having made 15 shorts over the last 5 years. "Martin and I were brought together two years ago after being introduced by Northwest Vision + Media. We recognized early on that we had a lot in common," says John. "Digital Departures is a natural progression for us, in every way. £250,000 is an opportunity, not a problem. I think we'll be able to create a piece of entertaining cinema, that would belie the budget and serve as a showcase of digital filmmaking."

SALVAGE
Genre: HORROR
WRITER: Colin O'Donnell of Liverpool
DIRECTOR: Lawrence Gough of Cheadle Hulme, Cheshire
PRODUCER: Alan Pattison of Manchester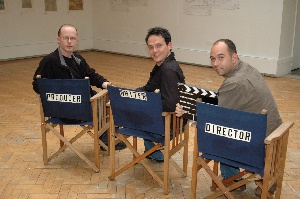 With her street quarantined by a military unit attempting to destroy a savage renegade, a single mother battles to bring her estranged daughter to safety. Following the physical and psychological journey of its central female character, Salvage is a raw and robust film project rooted in heightened but realistic concepts.

AWARD-WINNING WRITER COLIN O'DONNELL was discovered during his Screen Writing MA, snatching the 2003 Lynda La Plante writing award. As Senior Storyliner for Hollyoaks at Lime Pictures, he was part of the winning team that devised the 'teacher and student affair' storyline, scooping Best Storyline at the 2006 Soap Awards. Colin also has a parallel career in writing thriller feature film scripts, a number of which are in development. "Digital Departures is a unique opportunity," says Colin. "With accelerated deadlines and the backing of proven industry professionals, we can explode a film onto the market that has a real chance at success."

DIRECTOR LAWRENCE GOUGH has enjoyed a wide-ranging career as a director in short films, theatre and TV. He has a great technical filmmaking knowledge, and has also passed on his skills through filmmaking classes at Liverpool University. He has directed short films through Hoax Films, winning awards such as Best in the North West at Kino Film Festival and Best Drama from the Cornerhouse cinema.

MANCHESTER-BASED PRODUCER ALAN PATTISON started out in directing a wide variety of plays in Manchester theatre, including King Lear at the Contact, Rita, Sue and Bob Too at the Library, and Abigail's Party and Endgame for the Green Room. In the last five years he has gone on to produce films with Lawrence Gough at Hoax Films.