Highways Agency's fit to tow advice for holiday drivers

FOR your own safety and the safety of other road users, don't tow caravans, trailers and horseboxes without a proper maintenance check.

That was the safety message from the Highways Agency in the North West today, with staff noticing a significant increase in the number of trailer-related incidents on motorways and strategic trunk roads over the last year.

Motorways and major roads in rural areas and tourist destinations such as the M6 in Cumbria and Cheshire and the M55 serving Blackpool, are particularly affected by trailer related incidents, including breakdowns and damaged trailers spreading debris across the road.

Roy Wood, Highways Agency Area Performance Manager for Cheshire, Merseyside, Greater Manchester and South Lancashire, said:- "We are urging road users not to take their caravan, trailer or horse box out on the road without a proper maintenance check, especially if it has been left standing for most of the year. With a simple once-over before they set off drivers could avoid breaking down and delaying not only their own journey but other road users' as well."

Accidents involving caravans form a significant proportion of trailer-related incidents - and while most of these incidents are down to simple breakdowns, when collisions do occur they often result in lanes being closed for an extended period of time while vehicles and trailers are recovered and debris is cleared from the carriageway.

A smaller proportion of trailer-related incidents involve drivers towing horseboxes. Having a live animal on board can complicate matters when dealing with broken down or damaged vehicles.

Horses are easily 'spooked' and there is the risk that animals could jump over the central reservation into moving traffic on the opposite carriageway posing a serious risk to motorists. For safety reasons, it is sometimes necessary to close whole motorways while horses are sedated and transferred into alternative trailers.

Highways Agency Traffic Officers frequently come across drivers towing trailers without sufficient cover for breakdown and recovery. Most recovery agents won't recover a trailer unless it's specified in the contract. Standard trailer insurance does not automatically include breakdown cover.

Dave Ryder, Network Operations Manager in charge of the North West Traffic Officer Service, said:- "It is astounding how many people break down without proper recovery in place. They place themselves and other road users at risk because have to wait for longer on the hard shoulder while they wait to be recovered.

"With a little forethought and proper preparation, a lot of inconvenience can be avoided. Our advice to all drivers is to make sure they have the proper cover with their recovery service."

Site Down Due To Massive Problem!

LAST week the rain across the UK caused major flooding which has resulted in large parts of the UK being turned into what some described as "One large lake". This flooding has resulted in massive amounts of damage to businesses and homes across the UK. Sadly, the exchanges that handles one of our server 's routing was one of the hundreds of locations flooded.

Normally the loss of a server connection would not affect us as we have redundancy systems in place, but these, by horrible coincidence were affected by the terror attacks in London. We now have most of the system back online, but we are running on a reduced bandwidth, as we are on our back up server. For that reason some parts of the site may still be affected and show errors from time to time. The remaining problems will be fixed soon.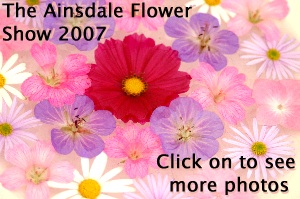 --- MORE NEWS REPORTS BELOW ---
1,000 women in business help others become their own boss
Labour Euro MP backs O2 Apprentices scheme
Letters To Editor:- "Welcome to Southport... I don't think so!"
Smile! It's Love at First Sight
SHOCKING FIGURES REVEAL COST OF YOUNG RUNAWAYS IN MERSEYSIDE
The Latin Lounge Gets Musical
Friendly formality and a smile as you dial please, say customers
BRITS CONFUSED ABOUT HOW TO DETECT AND DEAL WITH ID THEFT
WHAT'S ON AT SPRINGBOK TREKKERS...
Pioneering arts festival attracts 1,200
THEIR BOOTS WERE MADE FOR WALKING
Boyo Racers!
Archbishop Desmond Tutu Visit To Liverpool
HALF OF UK WORKFORCE HAS ONE FOOT OUT OF THE DOOR
Vue
Film Showing
Times
Schools unite to banish bullying
ENTER LIVERPOOL WOMENS RUN TO HELP FUND CURE
WOOLTON MUSIC FESTIVAL
CORONATION STREET STAR ASKS MERSEYSIDE: HAVE YOU GOT THE BOTTLE?
New Theatre opens at Ormskirk Hospital
BOOK REVIEW:- "IN MY WILDEST DREAMS"
Pioneering sight loss service set for Liverpool
Stubbing out smoking on public transport
New Taxi Rank at the Main Entrance of Southport District General Hospital
3O YEARS OF ROCKING AGAINST RACISM: LMHR presents RAR CELEBRATION @ HACKNEY EMPIRE
Tourist attraction to surface at Woodside
We Got Invited To London
Kids get ready for a Wii challenge!
Letter to the Editor:- "Sky Living For Sport Awards 2007"
SEARCH FOR LIVERPOOL'S FILM TALENT REACHES CLIMAX
MEP PROPOSES BIG CO2 CUTS FROM CARS
Southport Carnival Was Not A Wash Out
ATLANTIC ADVENTURE FOR TALL SHIP TEENS
ECHO AND THE BUNNYMEN TO HEADLINE ECLECTICA MUSIC FESTIVAL
AGE CONCERN LIVERPOOL OFFERS LOCAL PEOPLE PEACE OF MIND
The Ainsdale Flower Show
Vehicle smoking ban could leave employers fuming
~HAPPY BIRTHDAY~
If you have someone you want to say happy birthday to, for free,
then use the email address below to send us the names
you want us say happy birthday to, and/or a photograph.
Email us today!