Warning on taxi divergence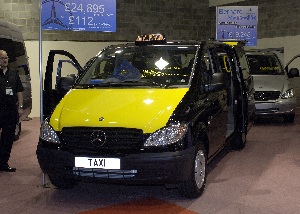 TAXIS are becoming less recognisable as the choice of vehicle for use as a cab becomes more diverse, according to a leading taxi safety campaign. Taxiwise, the national campaign for the safe use of taxis, believes if passengers are not clear on what type of vehicle can be licensed as a taxi and what cannot, they are more likely to fall prey to an unlicensed rogue cab driver. And it has renewed its call for a nationwide standard for the type of vehicle that can be used as a cab so everyone knows what they are getting into and councils across the country have the same rules.

The comments came after the recent Private Hire and Taxi Exhibition 2007, held at the Ricoh Arena, in Coventry, which showcased the latest vehicles that can be used in the taxi trade. These ranged from Far Eastern rickshaws to huge van conversions.

"The variety of vehicles on offer is quite staggering and the standard is generally high on the surface, but they are doing nothing to help public safety.
There are different rules in each council area and while some of these vehicles could be licensed as Hackney carriages in one area to pick up people off the street, they might be banned in a neighbouring area or only for use as private hire in another. There needs to be a nationwide standard, in both quality and recognisability, that all vehicles have to match up to. Only then can the risk of a member of the public inadvertently getting into an unlicensed cab be minimised.

A prime example is London. The only vehicle which meets the strict guidelines on quality, safety and accessibility is the traditional London-style cab. Therefore, anyone jumping into a London cab in London can be as sure as possible that it is properly licensed to operate as a Hackney carriage, picking people up off ranks and being hailed on the street.
If another type of vehicle stops to pick them up without being booked in advance, it is doing so illegally and should not be taken. Having such strict guidelines across the country would make it very difficult for rogue drivers to operate.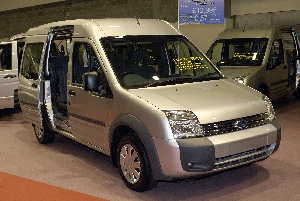 While the models on show in Coventry were very impressive, there was only one model that looked like a taxi – the traditional London-style cab. It served to highlight the difficulties passengers face every day in recognising what is a taxi and what is not." said Celeste Clarke, spokesperson for Taxiwise.

To learn more about Taxiwise, visit taxiwise.com.
CELEBRITY MUM SUZANNE SHAW LAUNCHES BRAND NEW CAMPAIGN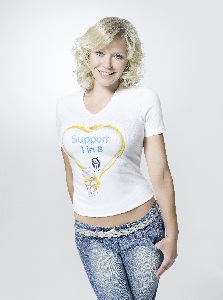 SUZANNE Shaw, former member of pop band Hear'Say and mother of 2 year old Corey, is fronting a national campaign to launch ground-breaking research to help the parents of premature or sick babies bond more easily with their new arrival. The UK has one of the highest rates of premature births in Western Europe, with a staggering 1 in 8 babies born premature or sick. It's for this reason that Fairy Non Bio has announced it will be supporting BLISS - the premature baby charity, for a 3rd consecutive year.

We're lucky that in the UK, hospitals are well equipped with all the latest technology to give premature babies the best possible chance of survival. However, previous research has shown that it is often difficult for parents of special care babies to bond with and care for their newborn baby. Due to physical barriers such as incubators, it is often the case that parents are not able to be as physically 'close' to their baby as they might like, and this has been proven to have long-lasting effects on their relationship with each other.

The research, the first of its kind in the UK, is being launched this month and aims to test ways in which parents can overcome these barriers. At the heart of the research is the idea that parents who are given the opportunity to become directly involved in their baby's care and treatment are likely to find it easier to bond with their child. In addition to this, the research is predicted to prove that this direct involvement reduces stress for parents and helps them get through the challenges of having a premature or sick baby.

Suzanne comments:- "As a mother, I know how important it was for me to get close to my son as soon as he was born, but this can be much more difficult for parents of premature or sick babies. The babies are very delicate and are often taken away straight after birth to be given special care or put in incubators. I can't imagine what it must be like for mothers who aren't able to touch and hold their baby straight after birth. With 1 in 8 babies in the UK born premature or sick, this is a really important issue and I am honoured to be fronting the Fairy Non Bio and BLISS campaign that aims to make it easier for parents and premature babies to develop relationships with each other right from the start."

The research will be led by international neonatal care expert, Dr Linda Franck:- "For many years, I have studied and worked with parents of premature babies who are often in emotional shock at the time of their baby's birth. These parents worry a lot about how they can possibly become good parents when their baby is so small or ill. We know that by empowering parents and getting them directly involved in their baby's care as soon as possible, they can begin to get to know their baby and feel like parents even in the high-tech medical setting. In my experience, direct involvement in their baby's care – especially soothing and comforting – helps parents feel more relaxed, calm and confident as parents. We believe that this early positive parenting experience in difficult circumstances can have long term benefits for parents and babies alike."

For further information on the Fairy Non Bio and BLISS 'Support 1 in 8' campaign or to find out how you can make a donation to BLISS, visit www.softeningyourworld.com or look out for special packs of Fairy Non Bio and Fairy Fabric Softener.