Letter To Editor:- "Southport's Beach Bus"
"In your issue of 4 June 2004, you reported that a new Beach Bus would be operating.

I understand this has now stopped, could you advise me who the operator was, was it a private firm or the Sefton Council. Do you have contact information please.

Your reply would be much appreciated." Daviod Griffiths, Secretary, Rhymney Valley Transport
Society, Wales

Note from editor:- We will send you the requested information as soon as we can locate it.
Our Transformers video game competition - 1 of 2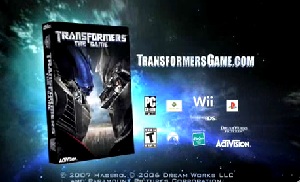 IN 2003 the Beagle Mars Rover was launched. In the story we were told that it crashed and its final transmission was classified higher than top secret. It was the only warning we were given.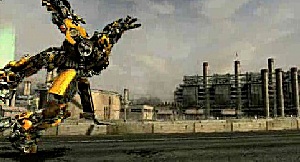 Now the duelling alien races, the AUTOBOTS and the DECEPTICONS, have brought their battle to Earth and the future of humankind is hanging in the balance. It's their war, but it's our world!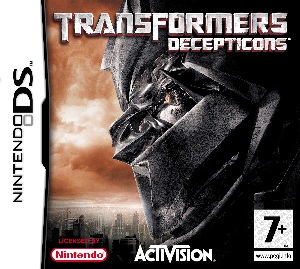 TRANSFORMERS (cert 12A), directed by Michael Bay and produced by Steven Spielberg is at cinemas everywhere from 27 July 2007 after breaking box office records around the globe. We have now got, courtesy of Activision and Paramount Pictures UK, a top competition for you to win official movie posters, notebooks and cool transforming pens - and copies of the official videogame!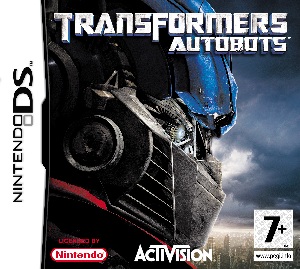 As the TRANSFORMERS' war comes to Earth, gamers make the choice to join the AUTOBOTS in protecting our planet or to join the DECEPTICONS in destroying it. Seamless transformations leave enemies in the dust or enhance players' combat strategy with a range of options in both vehicle and robot modes that take full advantage of the characters' dual forms. Crush, topple and wreck everything, including buildings and vehicles, in your path or use the objects as weapons!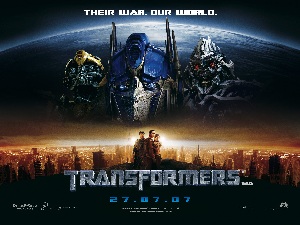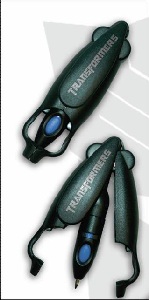 This week and next week will see 2 of our readers getting fantastic prizes...
In this weeks competition is a Deception (the bad guy), also one NDS games and a fantastic poster! All you have to do to win this prize is to let us know what is the name of the leader of the Deceptions?
Email us to news24@southportreporter.com your full post address, phone number and also your full name as well as your answer.
All entries for this weeks must be in by 12:00 noon on Saturday 28 July 2007.

For more information about the film and the games, point your browser at:-
www.thetransformersmovie.co.uk
Harry Potter - The Deathly Hallows...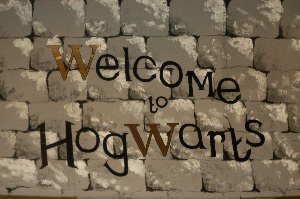 ON Friday 20 July 2007 at 11:30pm GMT the 7th Book by author JK Rowling about Harry Potter hit the book stores around the world. What we now ask is will this really be the last book?
We popped on down to Southport's Waterstones to see what readers thought...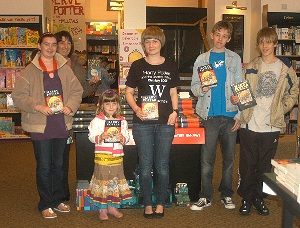 "I can not wait to get home and read it." one young girl told me... Another in the shop then added:- "I think Harry will die but come back alive again."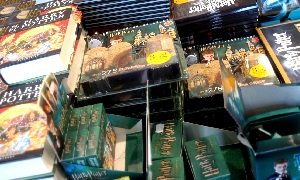 One young male reader around 14 years of age said:- "It is a fantastic set of books so far, I am going to read this in the car home...!"
What are your views about this book and do you have any Harry Potter Photos?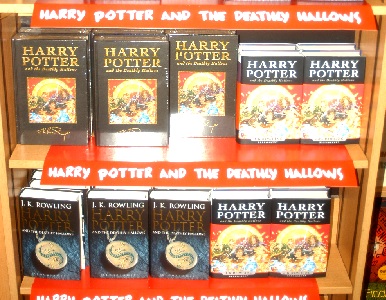 Email us to news24@southportreporter.com and let us know.

For more information about the book and the films visit the official website.
Pleasureland now open...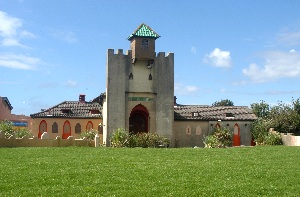 YES, you read it correctly, Pleasureland is now re-opened. On Saturday 21 July 2007 the attraction was re-opened to the public. We will bring you a special report next week from the site.