LISA ARRIVES TO HELP YOU!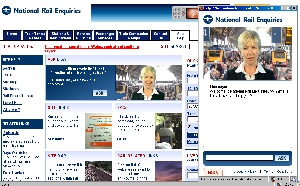 NATIONAL Rail Enquiries (NRE) has just launched 'Lisa', a new online Virtual Assistant. Lisa is now poised, ready to answer your train travel questions, 24-hours a day, 7 days a week.

Who is Lisa?
Lisa is a state of the art virtual assistant - known as a 'Lingubot' and is a virtual interactive assistant capable of holding conversations with internet users in real time, 24/7.

Working for National Rail Enquiries, she knows a great deal about travelling by train and is there to provide you with information that will help make your journey smoother. She will help you with every step of your enquiry from helping you choose the best ticket for your journey, to telling you about what facilities are available at your local railway station. She can even take you on a step by step guide of our Online Journey Planner.

Lisa is the 1st Lingubot to use Flash Video of a real person, rather than animated cartoons or photograph stills - another 1st for National Rail Enquiries.
Where is Lisa?
Lisa can be found on the National Rail website, under the 'Site Help' tab.

Lisa is always learning – and we realise that she will not know everything just yet, but we regularly review the conversations that Lisa has with people, so we know where there are gaps in her knowledge.

Chris Scoggins, Chief Executive of National Rail Enquiries welcomed the latest addition to National Rail Enquiries;- "At National Rail Enquiries we are committed to providing excellent customer service to everyone looking for train travel information. There is a wealth of information on our website, www.nationalrail.co.uk and Lisa will help people to find the answers to their questions quickly and with a minimum of fuss. We hope that Lisa will make the experience easier for everyone and encourage more people to travel by train."

Nick Wilson, Director of The Virtual Zone, whose team created Lisa said;- "We worked very hard with the National Rail Enquiries team to build a knowledge base that was as comprehensive and foolproof as possible and having internal staff involved with the project from the beginning will ensure that it continues to be a success. Our objective was to make the user experience as real as possible. Working with video images and the fact that Lingubots are based on real language is the key. The conversations with Lisa are certainly longer than with a traditional eFAQ application and more questions are asked. Of course Lisa will get the odd frivolous comment but at the same time she will be providing essential travel information to 1000s of genuine questions everyday.

We are looking forward to further developing this project to include features such as helping the traveller complete on-line forms and helping to demystify peoples complex travel arrangements."

Managing Director of the digital design agency, Fortune Cookie, whose video work brought Lisa to life, Justin Cooke says;- "At Fortune Cookie we put our clients' customers' needs at the heart of our design process. National Rail Enquiries asked us to help them create an exceptional customer experience that would at the same time deliver excellent return on investment by persuading thousands of customers to use their website rather than the phone. Lisa will help NRE achieve both of these aims."
'Eye 2 Eye' Support for Those with Sight Loss
A first for Southport! A new Community Information & Support Desk for people with central vision loss caused by Macular Disease is launched in Southport on Thursday August 2. The 'Eye 2 Eye' service, which will be available the every Thursday between 10 am and 12 noon and 1pm till 3 pm at Southport Library, Lord Street, Southport will be provided by trained volunteers from the local Macular Disease Support Group.

Group Leader Pat Holden together with her husband Mike has been pushing hard to find a suitable venue for this much-needed service.
At present the Macular Disease Society has three other Support Desks all based in the South of the country.

For further information phone the Macular Disease Society on 0845 241 2041 or to contact your local group leader Pat Holden on 01704 549706
Letter to the Editor:- "Calls for local swimming champions in St Helens"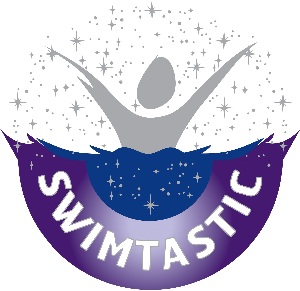 "I write to you at an exciting time for us, as we call for nominations for our annual ASA/Kellogg's Swimtastic Awards, which celebrate the extraordinary achievements of ordinary people in the pool.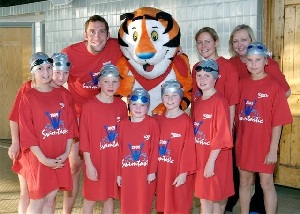 Swimming is the country's most popular leisure pursuit and although 12 million people across the UK swim regularly, still 1 in 5 adults and 1 in 3 children under 11 are unable to swim.
Since 1997, the ASA has worked in partnership with cereal manufacturer Kellogg's to promote the benefits of swimming. During that time 11 million Kellogg's ASA Awards have been presented to swimmers of all abilities. In 2006, we announced an expansion of our partnership by committing to a new three-year agreement that saw Kellogg's make a £3million commitment to sponsoring the ASA from grass roots to gold medals and together we expect to get 140,000 people back into swimming.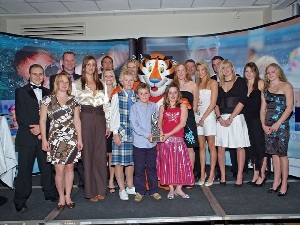 We ask now for the support of the people of St Helens by encouraging them to think of friends and family who they believe should be recognised for their personal achievements in the pool. The Swimtastic Awards are not about elite swimmers, they celebrate the accomplishments of swimmers of all ages and abilities. Last year the Collinson family from Newton Le Willows, Merseyside, were awarded the Swimtastic Family Award, will this year see the success repeated?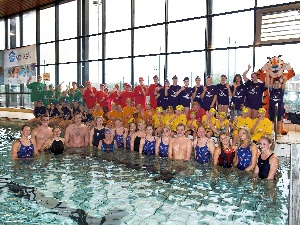 Closing date for entries is Friday 27 July 2007 and a judging panel that includes representatives from the Department for Children, Schools, and Families; Sport England, the Youth Sport Trust; the ASA; and Kellogg's will decide on winners, who will be announced at an awards ceremony in October. Nominate today at www.swimming.org." David Sparkes Bruce Learner, ASA Chief Executive Community & Social Responsibility Manager Kellogg's.