ALCHEMY CONJURES A NEW MIX OF MEDIA CONTENT
NORTHWEST TV and digital media producers are being offered the chance to take part in a unique multi platform strategy lab, pioneering a whole new way of working. Northwest Vision + Media, which works on behalf of the region's TV, film, radio and digital content industries, is launching Alchemy, the region's FIRST linked training and funding initiative, to develop new ways of creating and distributing content in the digital world. Alchemy will be designed and delivered by the screen sector strategy consultancy Olsberg|SPI.

"Most media producers in the Northwest are still relatively small and face challenges in acquiring the skills needed to compete in an emerging, multiplatform commissioning environment," says Chris Moll, Head of Funds for Northwest Vision + Media. "The Alchemy Lab is designed to empower them to take advantage of new opportunities for content, and to meet growing demand for links to and between multi-platform outlets – whether that be on TV, on the internet, on mobile phones or any other media outlet. We'll be introducing participants to a whole new way of working collaboratively, which is what the future is all about," adds Chris.

16 producers will take part in the Alchemy Lab, which runs over two days in late September. The residential training programme is designed to develop working relationships and strategies between television and digital media producers principally in the Northwest.

"The Alchemy Lab aims to generate new ideas for cross platform content, but more importantly, strategies to make collaborations work better," says Richard Miller, Managing Director of Olsberg|SPI, which will design and deliver the programme. "Participants will also work closely with high level industry advisers who will act as guides throughout the event and may even become key contacts as participants launch their own projects."

Participants who successfully complete the Alchemy Lab will be eligible to apply for Northwest Vision + Media's innovative, Product Development Fund of between £5,000-£15,000 per project, devised to develop multi-platform projects over a three month period, supported with bespoke mentoring.

"We're confident the Lab will empower producers to effectively compete for commissions in a multi-platform environment, and in turn that will help generate new business models," explains Chris.

With the development of Salford's mediacity:uk there's never been a better time for Northwest media producers to start creating new, multi-platform content.

"Mediacity:uk will act as a catalyst for talented people, both inside the BBC and beyond, and now is the time to begin thinking about new ways of working," says Chris.

The Alchemy Lab is being designed and delivered by Olsberg|SPI, a strategic, advisory firm with particular expertise in international film, television and interactive media. Their past workshops have successfully spawned both new partnerships and innovative approaches among film, television and digital media producers. The Lab will also benefit from SPI principals, Richard Miller and Jonathan Olsberg's, extensive experience advising industry and governments around the world on media strategy. The Alchemy Lab has 3 distinct components – an intensive, residential, strategy workshop, a product development period and the final networking event.

"The residential workshop will be supported by a number of high calibre advisers and practising professionals, selected from both traditional broadcast and digital media sectors," says Alice Morrison, CEO of Northwest Vision + Media.

Among the advisors taking part are Adam Gee, New Media Commissioner, Factual, Channel 4, Jacqueline Hurt, Partner, Olswang and Mary Matthews, Strategy and Business Development Director, Blitz Games. They will be joined by other representatives of the UK's top broadcasters and digital media companies.

"Advisers will bring specific knowledge and offer insight into areas such as multi-platform commissioning, new digital media revenue sources and mobile content opportunities," adds Alice.

SPI's Managing Director, Richard Miller, adds:- "The intense and highly interactive nature of the Alchemy Lab has been designed to enhance practical learning and networking. We're excited to be working with North West Vision to deliver this groundbreaking programme."

Deadline for Alchemy Lab applications is 30 August 2007, and application forms can be downloaded from 24 July 2007online.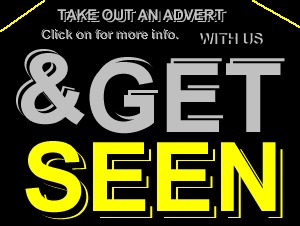 STREET STAR KYM RYDER GIVE DOGS TRUST MERSEYSIDE THE THUMBS UP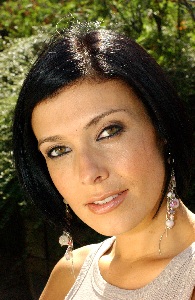 As Dogs Trust Merseyside embarks on "Responsible Dog Ownership Week" MP Edward O'Hara and Kym Ryder urge locals to join in! Dogs Trust Merseyside is very proud to announce the launch of their Responsible Dog Ownership initiative from 23 July until 26 July 2007 during which Dogs Trust plans to deliver a host of free activities providing support and education to the local community. The event has also been devised to show just how wonderful rescue dogs, of any breed, can be.

Dogs Trust have decided to hold this event in response to recent events in Liverpool- such as the tragic death of Ellie Lawrenson at the start of the year and the "dangerous dog amnesty" orchestrated by the council more recently- these events have had a detrimental impact on the Rehoming Centre and seem to have made the community very wary. Sadly, Dogs Trust Merseyside has been affected but is determined to warm the hearts of Liverpool once again.

Kym Ryder, star of Coronation Street and celebrity supporter of Dogs Trust comments:- "I am delighted to be a part of and fully support this wonderful initiative by Dogs Trust. I was deeply saddened to hear that Dogs Trust Merseyside has been struggling to rehome their gorgeous residents and I feel that a Responsible Dog Ownership Week is a fantastic way of raising the profile of dogs as well as educating people about being responsible with their dogs. I am a dog lover myself and being a dog owner I understand just how important an event like this is."

Responsible Dog Ownership Week will be dedicated to educating people in the local area through "responsible" doggy activities. Everyone is welcome to visit the Rehoming Centre throughout the week and the schedule is as follows:

Monday 23 July:- Launch of "Responsible Dog Ownership" Week at Dogs Trust Merseyside.

Tuesday 24 July:- Free Micochipping, Health Checks and advice on Neutering given by our wonderful staff who will be on hand to answer any questions. Dogs Trust Merseyside vet will also be on hand. 12pm to 4pm.

Wednesday 25 July:- Behavioural Evening – 6pm. Dogs Trust Merseyside will play host to a Behavioural Evening where a range of expert speakers will discuss common behavioural problems and the best ways to overcome them. The evening will shape up as follows:-

* Lynn Barber Head Training and Behaviour Advisor (TBA) Dogs Trust – Behavioural Overview
* Lisa MacDonald Assistant Manager, Dogs Trust Bridgend - Stereotypical behaviour in the home
* Rachel Kitson TBA, Dogs Trust Bridgend - Common house problems/House Training Chewing etc
* Steve Goward TBA Dogs Trust Roden - Learning sets & the well of negativity
* Q&A session

To book a place at this evening please call 01514826425

Thursday 26 July:-- FREE Training afternoon- The interactive theme continues on Thursday with an "everyone welcome" afternoon of dog training, with Lynn Barber and others. Please do call Dogs Trust Merseyside on 0151 480 0660 and ask for Michelle to guarantee an appointment. 12pm to 4pm

Edward O'Hara, MP for Knowsley South, comments;- "I fully support this initiative and I am delighted to put my name to such a worthwhile event. I think it is wonderful that Dogs Trust is offering all this free knowledge, advice and hands-on help. I truly hope that this week will open the eyes of those people who have not always been responsible dog owners. We urge everyone, please do come down to visit Dogs Trust Merseyside throughout the week, there's bound to be something to learn"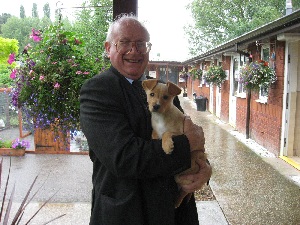 Dogs Trust is the UK's largest dog welfare charity, and cares for over 15,000 dogs every year through a network of 17 rehoming centres. Dogs Trust never destroys a healthy dog in its care.
To find out more about Responsible Dogs Ownership Week and the work at Dogs Trust Merseyside please call the Rehoming Centre directly on 01514800660 and please do visit Dogs Trust Merseyside, Whiston Lane, Huyton, L36 6HP