MERSEYSIDE IS 3rd MOST CHAVIEST PLACE IN THE UK
NEWCASTLE is Chav Central according to research carried out by the Sunday Sport. Statistics show that when it comes to chav related crime, and crimes against fashion that include wearing bling, tracksuits and hooded tops, the Geordies come out top in almost every poll.

Sunday Sport conducted the survey with data gathered from the Home Office, National Office of Statistics, retail bodies and welfare groups in order to establish a definitive Chav Map of Britain. And its conclusions paint a dark picture for the North East, and more specifically Newcastle, where it's not just chav lads who are causing trouble. The city and its surrounding districts boast the most girls committing crimes with 1,669 in every 100,000 Toon chav-ettes aged between 10 and 17 being cautioned or found guilty of an indictable offence.

It's run a close 2nd by Manchester, which is the ASBO capital of Britain and 2nd in the hooded top league...behind Newcastle!!! Elsewhere in the country there's no surprise to find that Liverpool, and more specifically Norris Green, boasts the most shell suits per head of the population with a staggering 41% of locals owning the hideous apparel. And further north in Motherwell, North Lanarkshire, there's more fake Burberry goods sold there than anywhere else in the UK with £1.5m worth flooding into the town in 2006 alone.

Sunday Sport's Chav Map of Britain identifies 10 key areas. They are:-
1. Newcastle (and surrounding areas)
2. Greater Manchester
3. Merseyside
4. Motherwell, North Lanarkshire
5. Lambeth, London
6. Blackpool, Lancashire
7. Corby, East Midlands
8. Bradford, West Yorkshire
9. Croydon, London
10. Blackburn, Lancashire

Sunday Sport editor Paul Carter said:- "Britain is in the grip of a chav epidemic, as we will prove on Sunday. Where in the past people idolised luminaries such as Winston Churchill, Bobby Moore and Daley Thompson, now they worship at the feet of Little Britain's Vicki Pollard and pond life pin-up Kerry Katona. It really is a sad state of affairs and the people of Merseyside should be ashamed of themselves. Saying that I have to admit to a liking for chav cuisine such as Findus Crispy Pancakes as well as Campbell's Meatballs in Onion Gravy which are lovely on toast. I'm not as keen on the ones in BBQ sauce though."
Letter to the Editor:- "National Youth Association"
"AFTER the National Youth Association recently reported of every 60 minutes of a child's life, only nine minutes are spent in a school, it's encouraging to note that 51 minutes are open for us to educate and inspire children outside of the classroom.

Youth organisations such as Scouts are an important forum in which to communicate with and encourage children, as these environments are more informal, meaning that children are likely to be more receptive.

This summer, over 40,000 Scouts from all over the world will convene at the 21st World Scout Jamboree where, over eight days, Scouts will work towards developing life skills. Launched by Prince William on 27th July, at Hylands Park in Chelmsford, Scouts will take part in a number of activities where they can explore different cultures, reflect on global issues and challenges facing the global community and learn how to re-use everyday materials and about the impact recycling has on the environment.

As part of these activities, BT will demonstrate how new digital technologies, together with traditional communication, can give young people a voice, in particular through the new, BT Scout Tube. Our stand on the Global Development Boulevard will host drama performances every 15 minutes showcasing to Scouts how to effectively get their point across. Learning how to communicate well is, we believe, the number one skill for young people. In addition, groups of 'roving reporters' will interview Scouts all over the Jamboree asking them what their most memorable experience of Scouting is.

Each interview will be uploaded onto the BT Scout Tube website where they will be available for the world to view. The importance of utilising the idea of video sharing sites, such as YouTube, to launch BT Scout Tube is instrumental in connecting with children of this age, and it is imperative that we support the development of this new manner of communication." Dave Hancock, BT Head of Education and Volunteering.
Peel unveil plans for the tallest building at Liverpool Waters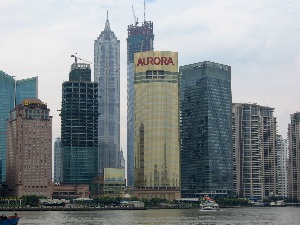 PEEL, the developers behind the £10 billion Liverpool Waters and Wirral Waters schemes announced that they are planning to build the North West's tallest building fronting the River Mersey with the development of a landmark 60 storey tower that will be built in Liverpool's Princes Half Tide Dock. The Liverpool and Wirral waterfront developments are one of the biggest regeneration schemes in the U.K. and Peel's vision will see both these waterfronts developed to rival cities such as Dubai, Vancouver, New York and Shanghai.

This iconic tower will be designed by 1 of 4 world class architects who will be selected following a competition to ensure the structure acts as a catalyst for the regeneration of Liverpool Waters, North Shore and beyond as well as creating a unique opportunity for the people of Liverpool. Surrounded by water, the location of the tower presents exciting challenges for the architects who have massive scope for innovative design, something befitting for such a wonderful world recognised location is required. The designs will be unveiled to the public later this year, before a final concept is chosen. The selected architects are – AFL, Broadway Malyan, Chapman Taylor and Benoy.

The tower will be named "Shanghai Tower" following an inspirational visit to this great Chinese City by Peel's Development Director Lindsey Ashworth, and Chairman John Whittaker. Liverpool has many links with China including boasting the oldest Chinese community in Europe. Twinned with Shanghai, and inspired by the bustling waterfront that combines modern skyscrapers with historic buildings, it is envisaged that Shanghai Tower will further strengthen Liverpool's link with China as well as bringing a huge boost to the Liverpool economy.

The Liverpool Shanghai Partnership said:- "This iconic building will place the Liverpool-Shanghai bilateral relations on a level commensurate with the greatness of the two cities. The Liverpool Shanghai Partnership (LSP) is delighted with this outcome from the visit. It is a great success. The Shanghai government have told us they are impressed with these plans and it will result in massive interest from big Chinese companies in using Liverpool as a gateway to the UK and Europe."

The North West's tallest tower and the tallest outside of London, will bring Liverpool its first 5 star hotel as part of a massive 93,000 square metres of mixed use floor space, that's 1 million square feet of development. Along with the hotel, that will be operated by one of the World's biggest and prestigious names in luxury accommodation, the tower will have high quality office space and beautiful apartments that will offer some of the best views in the Country. Bars, restaurants and many other leisure facilities will also be included to provide something for everybody. Featuring the very latest in architectural design, Shanghai Tower will also boast a heli-pad on the roof of the building and underwater basement car parking.

Mark Basnett, Operations Director at economic development and inward investment agency The Mersey Partnership (TMP), took part in the recent trade mission to Shanghai. He said:- "Plans for the Shanghai Tower reinforce Liverpool's reputation as a truly world-class city, whose waterfront is being transformed by major new investments and developments. China has one of the world's fastest growing economies, and the naming of this iconic building will reinforce the continued business and cultural links between Shanghai and our own fast growing city."
The tower which will be on the Liverpool Waterfront will be an investment in excess of £300 million and will transform the future of the skyline of the City. Well designed and planned tall buildings can make positive contributions to city life and Shanghai Tower will be a magnificent iconic structure that will make a statement about the city's ambitions and it's regeneration plans.

Councillor Warren Bradley, City Council Leader, said:- "The scale of this scheme shows how Liverpool is now regarded by developers as a city whose ambition knows no bounds. It demonstrates a confidence in the city and is the type of development Liverpool needs to establish its place as an international city. It is potentially one of the most exciting schemes in Europe and could further enhance our waterfront. The decision to set the bar high on quality design is important and I welcome the decision by Peel to launch this design competition. We are a city which has always looked outwards and sought inspiration from other cities. This proposal reflects the 21st century skyline of Shanghai in a way that will mirror its new and dramatic architecture among the buildings of the Bund which themselves pay homage to our own Three Graces. However, this scheme is still at its early stages and I must point out that it will still be subject to the normal planning procedures."

Peel are in discussions with Liverpool City Council about the impact Shanghai Tower will have on the City and are receiving guidance prior to a planning application being submitted.