Grub's up for birthday
ENJOY yourself the healthy way – that's the message for Liverpool's 800th birthday street parties. Hundreds of community celebrations are taking place across the city on 27 August 2007, and the Liverpool Culture Company is encouraging people to consider the nutritional value of the food they're serving up.

To aid preparations, the Culture Company has organised special food workshops to get party organisers in a healthy frame of mind. The first workshop takes place at Toxteth Library on Thursday, 2 August 2007, followed by a second at Childwall Library on Wednesday, 8 August 2007.

Nutritional Therapist Helen Turner will be leading the sessions. She said:- "Contrary to what many people think, parties and good health can go together hand in hand. In fact, eating the right food increases energy levels and enables us to have even more fun."

The free workshops have been targeted at nearly 300 people who applied for the Liverpool Culture Company's special 800th birthday party packs earlier in the year. There are still some places left on the Childwall Library course – members of the public who would like to attend just need to email. Participants will receive an introduction to healthy eating, suggestions on how party favourites can be made in a nutritious way, and advice on alternatives to less wholesome dishes. They'll also be given healthy eating and recipe sheets to help plan their party menus.

Councillor Warren Bradley, Leader of Liverpool city council and Deputy Chair of the Liverpool Culture Company, said:- "The community celebrations on 27 August 2007 will be on a scale not seen in the city for more than 25 years. We want everyone to have a fantastic time, and these workshops are a great opportunity to get thinking about cooking up some delicious food and healthy, food for the day."

The community events on August 27 will take place in streets and community venues in every corner of Liverpool; from Belle Vale to Bootle. They come just a month after more than 43,000 school pupils held special end-of-term parties to celebrate the city's birthday.
Customers waking up to forgotten cash
CONSUMERS are flocking to track down forgotten cash as banks step up efforts to reunite customers with money in dormant accounts in the run-up to the Government's unclaimed assets scheme. Claims through the British Bankers Association's free account tracking service have increased more than 30-fold following an awareness drive by banks, building societies and National Savings & Investments.

An average of 400 customers are now claiming online each day, – similar to the total number for the entire month of June, with hundreds more claiming by post, as customers wake up to forgotten assets worth an estimated £350 million to £500 million. The money is often held in long-forgotten school savings accounts, or old bank books that come to light when account holders move house or loved ones go into care or pass away.

BBA Chief Executive Angela Knight CBE said:- "Money in dormant accounts still belongs to the customer. Even if you've forgotten it, the money is yours. My advice is to pick up the phone, or get online, to the BBA and we'll help you find it. It doesn't matter how old the account is, how little money is in it, or even if the branch or bank has closed, our experts are trained to track it down for you."

Last year there were nearly 150,000 visits to the dormant account pages of the BBA website, and there were more another 100,000 visits in the first half of this year. The BBA's scheme has already handled over 40,000 claims, and its telephone helpline has fielded over 80,000 enquiries. The BBA's account tracking service says the top reasons for dormant account claims include:-
· moving house and forgetting to tell the bank;
· finding old bank books when someone goes into care or dies;
· thinking the sums involved are too small to worry about.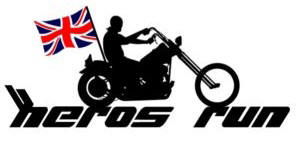 HERO'S Run is a Charity Motorcycle Bike Ride for the following Benevolent Funds, Royal Navy, Army, Royal Air Force and the Police Service. The Ride is from Lands End to John O'Groats on a 125cc Cruiser type bike which will Be ridden by one former Soldier and x1 TA Soldier who serves with 116 Provost Company 4th Regiment Royal Military Police (TA) who are Novice Riders with 2 other veterans in a support vehicle.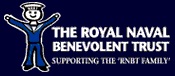 The ride will take 1 week starting on the 29 August 2007 to 5 of September 2007 with the team making various stops at Military Establishments, Local Towns and Biker Haunts collecting donations enroute.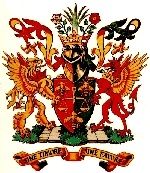 This Jinlun 125cc Cruiser, which has been kindly donated by Screamin' Beagle Motorcycles / www.Jinlun.co.uk will be raffled off at the end of the ride.
Please note the Jinlun 125cc in the picture is for Demo purpose only.
Please take the time to visit our website at www.herosrun.co.uk there are also other prizes to win to raise funds for the Charities stated.
DO YOU WANT TO BE A RECORD BREAKER!?
WOULD you like YOUR name in the famous Guinness Book of Records??
British Red Cross in Liverpool are looking for ideas on how to make a new record here in 2008 in Liverpool.
Senior Fundraiser Alexis Fairclough said:- "It could be the most people dressed as Beatles in one place or most people singing "Ferry 'cross the Mersey" or biggest custard pie fight....the list is endless!!! If you have any wacky or zany ideas on how we can make a new record or break one in 2008 please call me on 0151 702 5061! Us Scousers love having a laugh, I'm sure we will have some really good suggestions!"
If you can help please contact Alexis Fairclough Senior Fundraiser at British Red Cross, Bradbury House, Tower Street, Brunswick Business Park, Liverpool L3 4BJ or via email.