NEW FUNDING HELPS PEOPLE LEAVING PRISON REBUILD THEIR LIVES
A PROJECT in South Sefton, Merseyside, helping people who have been in prison or who have served a community sentence to rebuild their lives and find jobs, education or training has been extended. This follows a new funding agreement for the 'Getting Sefton Working' project run by employment charity, Tomorrow's People. The Liverpool Paradise Foundation, set up to support good causes in Merseyside is providing £45,000 over a period of three years. A further £70,000 of European Social Fund support has also been provided by the Government Office for the North West.

Tomorrow's People runs the project in the 5 most deprived wards in South Sefton, in a bid to help many people who are struggling to find and keep a job. It specifically helps people who are leaving prison or finishing sentences in the community, as it has been found that employment is a significant factor in reducing re-offending. The initiative provides employment support to anyone aged 18 or over, who is leaving prison or finishing a community sentence, and whose home address or accommodation is in one of South Sefton's most deprived neighbourhoods - the Pathways' areas of Bootle, Linacre, Seaforth, Orrell and Dunningsbridge.

Individuals are helped by Tomorrow's People specialist employment advisers – Sarah Thompson and Danielle Carubia - who provide 1 to 1, confidential advice and guidance on CV preparation, interview techniques, confidence and motivation building, job searching, help with answers to difficult questions like the disclosure of criminal offences; and on how to match their skills to relevant employers, including those who do not advertise job vacancies. The project operates from offices at Hawthorne Road, Bootle, with employment advisers based at other sites within the South Sefton neighbourhoods, like community and training centres and hostels. The advisers also offer weekly outreach support from the Bootle and Waterloo offices of the National Probation Service and also from their Drug Rehabiliatation and Requirements (DRR) Unit.

Other close working relationships are maintained with key support workers and advisers representing South Sefton Partnership, Sefton @ Work, Hugh Baird College, Connexions and various Sefton Drug Intervention Programmes (DIP) and Drug Alcohol Awareness Teams (DAAT).

Tomorrow's People advisers are also being introduced to prisoners before their release through the resettlement units of prisons in the North West including HMP Liverpool in Walton, and through pre-release job fairs and other network partners. By working in partnership with other organisations, Tomorrow's People is able to offer a holistic, tailor-made approach to ex-offenders, supporting them into sustainable work and independent living.

A report by The Social Exclusion Unit, "Reducing re-offending by ex-prisoners" (July 2002), found, employment reduces the risk of re-offending by people who have been in prison by up to 50%, which is why a project of this kind is important in helping reduce crime and its associated costs to society. As well as helping job seeking ex-offenders to find work, Tomorrow's People ensures that the people supported remain in employment by offering a minimum of 12 months In-Work Aftercare Support. The Tomorrow's People employment adviser remains in touch even after an individual has started a job, helping them and their employer to overcome any teething troubles that may occur when starting work after a long period of unemployment. This has been so successful that on average, 76% of people helped by Tomorrow's People remain in employment after 12 months.

Chris Jones, Tomorrow's People's Operations Manager for Merseyside, said:- "We are helping many people with a history of offending to rebuild their lives and have more positive futures. As our service is independent of government employment programmes, it reduces mistrust of the establishment inherent in many ex-offenders, helping them to stay engaged with the project. The Tomorrow's People service is designed to provide a long-term solution, rather than a short-term fix in supporting and developing clients who have a history of offending. Ultimately we want to help the individual transform their life and find and keep a job, which is the most significant way of reducing re-offending. When people are in permanent employment, the risk of re-offending is dramatically reduced. This can only have a positive impact on their lives individually and on society as a whole."

Tomorrow's People, with a 22-year track record of helping people out of long term unemployment, provides a number of additional programmes across Merseyside including into-work support programmes for excluded young people and help for people out of work for health reasons and claiming incapacity benefit. The Merseyside operation has the Matrix Quality Standard awarded by EMQC, the national accountable body for the delivery of advice and guidance to adults.

For further information about these employment projects please contact Tomorrow's People by telephoning 0151 255 1400 (Liverpool office) or write to Tomorrow's People at 1st Floor, Marybone Community Association, Addison Way, Liverpool L3 2EW or email the Local Manager, Chris Jones.
CHRISTOPHER'S STORY
"With the right support, people with drug addiction can turn their life around…"

Chris, an ex drug addict, aged 33, from Merseyside has rebuilt his life thanks to the 'Getting Sefton Working' project. Chris left school at aged 16, with no qualifications and joined the Royal Navy, where he completed basic training to become a naval seaman. Like many young people, Chris was unsure what he was going to do with his future. He went onto complete an NVQ in Business Administration and began his career as an administrator in an office environment.

Subsequently, Chris has worked within a warehouse environment for 12 years, off and on, interrupted by various criminal offences relating to his drug habit.

Chris was referred to the Tomorrow's People 'Getting Sefton Working' project by Sefton@Work, a service providing high quality information, advice and guidance to South Sefton residents aged 16 plus. When Chris started with Tomorrow's People he wanted to gain employment as a support worker, working with individuals who had gone through a similar experience as himself. He is currently undertaking qualifications in drug and alcohol awareness and has begun paid training with a jobcentre plus accredited driving organisation.

Sarah Thompson, Client Adviser at Tomorrow's People Merseyside said:- "Chris is determined to succeed and to encourage young people not to exclude themselves from learning. With the right support, people with drug addiction can turn their life around."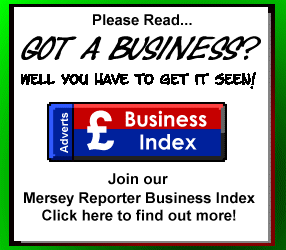 MERSEYSIDE IS A BURGLAR'S PARADISE?
IT SEEMS Scousers are finally letting go of their bad reputation for crime with Mancs reporting double the number of burglaries between April 2006 and March 2007 in comparison to Merseyside. Although we shouldn't break out the bubbly just yet, as Merseyside is still a hotbed for crime, with a staggering 19,761 burglaries reported in the area in the same period*. Such figures are shocking and beggar the question, why are we as a community not doing more to protect our property and possessions?

With National Home Security Week (25 August to 31 August 2007) upon us, Kasp, the UK's leading supplier of padlocks, is urging residents of Merseyside to re-think their current home security measures and take action to deter would be thieves.

Graham Godfrey, brand manager for Kasp, warned:- "Although this summer has been a washout, the remainder of August is set to brighten up, which tempts us outdoors leaving property at greater risk. Police report that this is the time of year when more properties are broken into than any other. People are out enjoying the fine weather or heading away for a break, and they can easily forget to secure their homes. Garden sheds are also an easy target and sadly 15% of Brits never lock or secure their garden shed doors, which is bewildering when you consider that the average shed contains around £2000 worth of equipment! National Home Safety Week is the ideal opportunity to raise awareness of the potential dangers and encourage the residents of Merseyside to secure their properties adequately so that the alarming burglary rate in the area reduces significantly."

*Home Office report (2006/07)
Temporary relocation of Sexual Health Services from Ormskirk
SEXUAL Health Services, also known as Genito-urinary Medicine or GUM, currently provided at Acacia House at Ormskirk & District General Hospital will be temporarily relocated to Southport & Formby DGH from 3 September. We have to do this due to Clinical Governance concerns relating to staffing issues.

The temporary centralisation of GUM services will enable us to provide an enhanced service for patients, including:-

* Improved capacity for the walk-in clinics each morning Monday to Friday (doors open 8.40am)
* Evening clinics on at least two evenings (currently Tuesday and Thursday)
* More appointment clinics

Janette Brookes, Director of Operations said:- "We appreciate that there will be some inconvenience for residents from West Lancashire. Our aim is to see 100% of patients within 2 working days of referral and for all emergencies to be seen immediately. It is currently not possible to provide that kind of access in the part-time service at Ormskirk. All the staff will now be based at the clinic in Southport and will have access to immediate support from senior colleagues for advice. In addition, all staff will participate in an excellent educational, training and clinical governance programme."

The term-time facility we offer to students at Edge Hill University will be unaffected by this temporary closure.

The future development of a service at Ormskirk has been under discussion with Central Lancashire PCT.

Peter Tinson, Associate Director of Commissioning, for Central Lancashire PCT, added:- 'We are actively exploring the best service model for West Lancashire patients. It is anticipated that this work will be completed during the autumn of 2007.'
PDSA launches Young Photographer of the Year competition
LEADING veterinary charity PDSA has launched its 2nd Young Photographer of the Year competition, offering talented young snappers the chance to win fantastic Canon digital cameras! The competition, which appears in the August 2007 issue of the charity's children's club magazine, Animal Antics, is open to all young people under the age of 18. It invites wanna-be David Bailey's to enter their animal and wildlife photographs for the chance to be named PDSA Young Photographer of the Year!

Vicki Craighill, Young PDSA Executive, says:- "We are looking for talented snappers to enter their unusual and interesting animal shots in PDSA's Young Photographer of the Year competition. So, if your pet photos have star quality or you've recently captured wildlife on camera, why not enter them today! It's the 'purr-fect' opportunity to show off your skills, while being in with the chance of winning a fantastic digital camera."

The competition has 3 categories, Under 12 animal photograph, 12 to 18 animal photograph and Best wildlife photograph. A winner and runner up will be chosen for each category. Winners will receive a fantastic Canon digital camera, plus their photograph will appear in Animal Antics and feature on the Young PDSA website. The deadline for the competition, which is free to enter, is 30 September 2007. Entries should be sent to Young PDSA Photographer of the Year Competition, PDSA Head Office, Whitechapel Way, Priorslee, Telford, Shropshire TF2 9PQ or by email.

Don't forget to include your name, address, telephone number, date of birth, Pet Protector membership number (if applicable) and the category you are entering!
Visit www.youngpdsa.org.uk for full details, plus some handy hints on how to take a great photograph!
Why is Liverpool's Anglican Cathedral was used on the "North West's Top 5 Driving Hates"?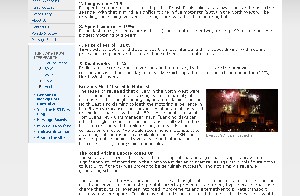 THE report was very good and was written by Tom Evans on 23 August 2007, on MSN with regards to the results of a driving survey they had undertaken. The results showed that "Over half of motorists in the North West (57%) find driving around the UK a "miserable experience"." This figure is very interesting, but what was more interesting was what one of our readers spotted and sent to us.
Mark from Liverpool spotted that the photo on the page about the North West was not a motoring one, but one of Liverpool's Anglican Cathedral. "With all the bad news around Liverpool this week and also with Liverpool having its 800th Birthday next week I was shocked to find that MSM was showing one of Liverpool's two Cathedrals on a page about bad motoring. Can you find out why?"
So we took a look and "yes", a photo of the Birthday Firework Display on top of the Cathedral last year was used on the "North West's Top 5 Driving Hates".
What did that have to do with it we also asked?
Also why pick a celebration photo of fireworks on Liverpool's Anglican Cathedral on a page about bad experiances about motoring?
Can any one explain?
We have asked MSM for a reply...