New Power of Attorney will put people at risk
CHANGES in the law affecting the appointment of Powers of Attorney could leave thousands of people vulnerable to financial exploitation, according to legal experts. From 1 October 2007, a new Lasting Power of Attorney (LPA) will come into force with the view to offering people suffering from dementia greater financial, legal and health protection. The Alzheimer's Society estimates that more than 700,000 people in the UK suffer with dementia and around 60,000 deaths per year are directly attributable to the condition.

Leon Swerling, an associate at national law firm Lewis Hymanson Small, comments:- "The LPA will be more complex, expensive and onerous to put in place. This is likely to deter people from making one. This would leave them with little influence or control over decisions made about their assets should they become mentally incapable."

Currently, many people protect their financial and legal rights by making an Enduring Power of Attorney (EPA). Under an EPA, a person appoints one or more people to manage their affairs during ill health. Sometimes an EPA can be used when a person is still in good health.

LPAs will completely replace Enduring Powers of Attorney. In addition to covering financial matters, LPAs can also deal with health and welfare. However, an appointee under a LPA will not have the right to demand certain medical treatment if doctors are in disagreement. EPAs made before the end of September, when the Mental Capacity Act 2005 comes into effect, will remain valid.

Swerling concludes:- "If people do not opt to make a Power of Attorney, a receiver can be appointed to take care of their financial affairs if they suffer from dementia. This is done through the Court of Protection and can prove time consuming and expensive. There are over 100 different types of dementia and experts predict that the number of people suffering with dementia will increase by around 40% by 2025. It is important that people take steps to protect their interests to ensure that decisions made on their behalf during ill health, are the decisions taken by those who they trust. There is still opportunity for people to make an EPA under current rules, which will continue to offer protection after the law changes on 1 October 2007."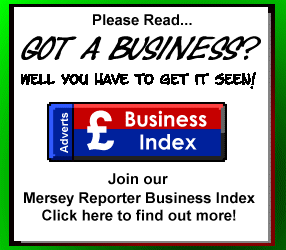 Sgt Peppers! A-T-T-E-N-T-I-O-N!!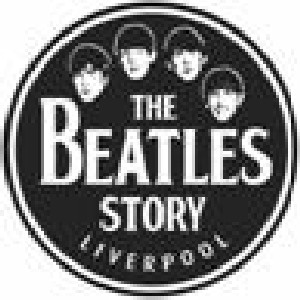 IN celebration of 40 years since the release of Sgt Peppers Lonely Heart Club Band….the Albert Dock Company and The Beatles Story are proud to present the Real Sgt Peppers! Earlier this year, Liverpool's The Beatles Story and the Albert Dock Company set out on a national search to find the real Sgt Pepper, after an exhaustive search 3 have been found, all of whom, have been in service to our country as Sgt Pepper.

Sandra Pepper became Sgt Pepper in April 1997 'I joined the police service in 1980 and always wanted to be Sgt Pepper, my family and friends think it's great. Yes I am a Beatles fan; the 1st record I saved up my pocket money for was 'She Loves You' and played it over and over again.' In a strange quirk of fate Sandra now lives in the Kent village of Wilmington, perhaps most famous for being the childhood home of Mick Jagger and Keith Richards of the Beatles' 60s rivals the Rolling Stones!

Sean Pepper became Acting Sgt Pepper in Jan 2006, but was officially promoted April 2007. When he joined up he expected he would get a bit of stick if he became Sergeant. 'My family reminded me of it often enough! Being Sgt Pepper is awesome but sometimes people think I am bogus when I call them on the phone or introduce myself.' Sgt Sean Pepper continues:- 'Family and friends think it is great and people sing the Sgt Pepper song on a regular basis when they see me. My favourite songs are Yellow Submarine and Penny Lane because we sung them at school all the time; they remind me of my youth! Sgt Peppers is a cracking tune of course!'

On June 1 1967, when the Beatles released the classic 'Sgt Pepper's Lonely Hearts Club Band' they created a legend that lives on to this day. The album's impact was seismic and universal, confirming the band's status as the kings of popular music. 40 years later, 'Sgt Pepper' is still commonly regarded as rock's defining masterpiece.

Eric Pepper became Sgt Pepper in about 1973. 'Over the years people have commented on the name and it certainly means people have remembered me. I don't really listen to The Beatles much, though I do like their music. There have only been good things associated with being Sgt Pepper.'

Joe Edge director of the Albert Dock Company added:- 'the Albert Dock Company is delighted to welcome the three real life Sgt Peppers; we have a full programme lined up for them to give them a taste of Liverpool's hospitality. We are very excited about the family entertainment planned for the weekend to go alongside The Beatles Story's Sgt Peppers 40th Anniversary celebrations. Blue Bar & Grill, PanAm, Baby Cream, Site Gallery, Est Est Est and Ha Ha Bar & Canteen are programming live music and we are committed to ensure that the party for Liverpool's 800th Birthday starts here'

Jerry Goldman, Managing Director of the Beatles Story said:- ''We are delighted to be teaming up with the Albert Dock Company to celebrate this significant anniversary in such a novel way''