Record-breaking Soccerbus kicks off!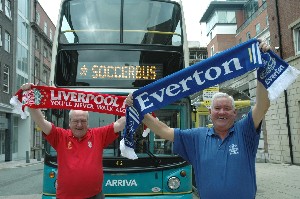 MERSEYTRAVEL'S congestion-busting Soccerbus service smashed all records last season – and with Everton and Liverpool's big money signings and title ambitions this year, fans are expected in their droves again!

The sport special bus service, which aims to help to kick match day congestion around the grounds into touch, is proving to be a real winner with Liverpool and Everton fans, carrying more than 56,000 to games last season. That's 6,500 more than the 2006/7 season (a 15% increase), and almost 9 times as many passengers than those carried in the 1999/2000 season when the service began. The service links Sandhills railway station to Goodison Park and Anfield for Everton and Liverpool's home Premier League and cup matches.

Councillor Mark Dowd, Chair of Merseytravel and a lifelong Everton fan, said:- "We are delighted that more and more fans are continuing to support the service. Soccerbus is about everyone playing on the same side and helping ease congestion round the grounds on match days."

Councillor Jack Spriggs, Vice-Chair of Merseytravel and a lifelong Liverpool fan said:- "The fact Soccerbus is breaking all previous records shows that more and more people are seeing it as one of the best options to get to the grounds. We want people to make full use of the service."

Last season, the service for Everton and Liverpool matches helped remove more than 12,000 cars from the road, savings tonnes of CO2 emissions into the environment every year.

Neil Scales, Chief Executive and Director General of Merseytravel added:- "Soccerbus is helping cut congestion in and around the grounds. We are trying to make life easier for those residents living around the stadiums, as well as the fans going to the games."

The Soccerbus service runs for 2 hours before each Liverpool and Everton match up to 15 minutes before kick off and for 50 minutes after the final whistle. A Soccerbus ticket costs £1 when booked in advance with a train ticket (ask for Anfield or Goodison Park when booking tickets) or £1.50 single or return on the bus. It is free for Merseytravel Trio, Solo and Saveaway tickets or concessionary travel passes.

Note: Sandhills Station is due to undergo major redevelopment in 2007 and will be subject to closure later this year. Plans are being put in place to continue to run the service during this period and more details will be publicised when these are confirmed.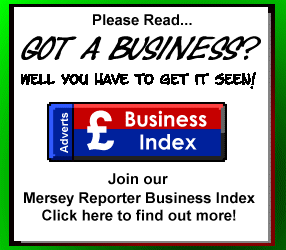 Get Your Kit On for charity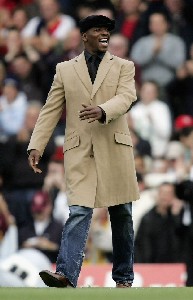 MOTABILITY is gearing up for the launch of its 2007 'Get Your Kit On' campaign, which kicks off on Wednesday 12 September - the same day as the England v Russia Euro 2008 qualifier match. Everyone can join in by wearing their team's football shirt at home, work or school and donating £1 to Motability to help people with disabilities get mobile.

Individuals, companies and schools across the UK are invited to take part and to get as many people involved as possible.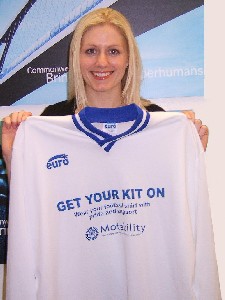 Further details and a free fundraising pack are available now from Aine Canavan at Motability by telephoning 01279 632258 or emailing.
The fundraising pack can also be downloaded from the Motability website.

The campaign is being backed by a whole host of celebrities, including the football legend and commentator/presenter, Ian Wright:- "I've played for England and I know that when the pressure's on supporters are important. Why not cheer our boys on and wear your England shirt with pride on Wednesday 12 September 2007 to support Motability as well as the England Team. All you need to do is donate £1 to Motability and wear your football shirt for the day. Try to get people at work or school involved too so that we can all support England and Motability together!"

Rebecca Lowe, Sports Presenter and Reporter for Setanta Sports is also supporting the campaign. She says:- "What a great excuse to wear your footie shirt, knowing at the same time that the money you raise will go a long way to help others. And your fundraising really WILL help; every penny and every pound.
Please do your bit – go Get Your Kit On!!"
Motability's Fundraising and Marketing Director, Hazel Gotfraind explains:- "All the donations from the 'Get Your Kit On' campaign will make a real difference. A car can provide the independence a disabled person needs to go to school, work, college or simply pop out to the shops, rather than having to rely on friends and family for everyday needs."