Psychiatry gets biggest chunk of NHS budget but can't cure anything
DESPITE an £8.5 billion investment from the NHS budget, mental health services have been condemned for appalling conditions, neglect of the elderly, and a string of violent murders committed by patients released from psychiatric hospitals into the community.

Out of an NHS budget of £80.1 billion, spending on mental health amounted to £8.5 billion in 2005 to 06, just over 10% of the annual budget. Apart from miscellaneous spending, mental health received the largest portion of funding and has done for the last 3 years, according to figures obtained from the Department of Health.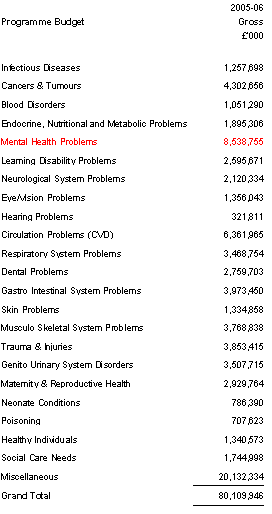 But while more and more funding has been poured into the mental health system, the results do not reflect the investment and are a colossal waste, says the Citizens Commission on Human Rights (CCHR), an international psychiatric watchdog. CCHR points to a catalogue of failures that have been highlighted in damning reports, revealing not only degrading conditions, but also a string of high profile cases where patients released from psychiatric hospitals have murdered friends, family members, or innocent member of the public.

In December last year, a report condemned the treatment of John Barrett who murdered Denis Finnegan in September 2004. Decisions made by Barrett's consultant psychiatrist Dr Gill Mezey were described by the inquiry as "seriously flawed." And in January this year, Vivian Gamor murdered her children after being released from Homerton Hospital in East London. Gamor had been released after psychiatrists concluded she did not pose a risk to herself or others.

While psychiatrists maintain their treatments relieve symptoms for sufferers, the psychiatric industry has been criticised for failing to cure its patients. In collusion with pharmaceutical companies, it's been accused of disease mongering, manufacturing so-called mental 'disorders' to sell expensive drugs.

Brian Daniels, national spokesperson for CCHR in the UK says psychiatry is not interested in finding causes and curing people. "Psychiatry is a profit-driven industry. It deals only with symptoms rather than causes because that's where the money is. If psychiatry were ever to cure its patients, it would go out of business. The complete lack of cures in the psychiatric profession means the NHS budget will continue to rise, until the government realises there are no results and that the money is being frittered away."
PSYCHIATRIC FAILURES
· July 2003:- Mark Corner murdered prostitutes Hanane Parry and Pauline Stephens after receiving psychiatric treatment under the Mersey Care NHS Trust

· July 2004:- John Hampson murdered Derek Brotherton after receiving psychiatric treatment while under the care of Bradford District Care Trust

· September 2004:- John Barrett murdered Denis Finnegan after receiving psychiatric treatment at Springfield Hospital

· February 2006:- Andrew Howlett murdered Michael Gallagher after receiving psychiatric treatment at the South London and Maudsley Hospital

· April 2006:- Gordon Coltart murdered Andrew Robinson after receiving psychiatric treatment

· January 2007:- Vivian Gamor murdered her children after receiving psychiatric treatment at Homerton Hospital in East London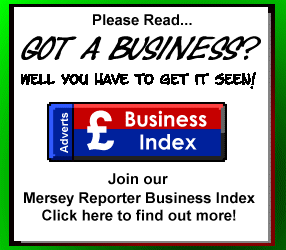 Motorists at risk after loophole discovered in many data check services.
THOUSANDS of motorists who believe they have discovered all there is to know about their car's history could be in for a surprise after a deficiency was discovered in many data checking services. Details of vehicles that have been stolen and recovered may not always be disclosed, leaving buyers in the dark about possible major problems. mycarcheck.com, which is the only vehicle data checking company to routinely share information with the public on stolen recovered cars, believes it is important that motorists are given all the information available.

"All data suppliers take the Police stolen marker off a vehicle when it is recovered but we always inform our customers that the vehicle has been stolen and recovered. The information is available and the implications for the buyer are potentially disastrous. We feel people have a right to know." said Roger Powell, General Manager of mycarcheck.com. "Was it damaged for example? Obviously it wasn't a total loss but nevertheless the consumer has the right to know what they are about to put their family into. If it's been stolen then it's more than likely the car was taken with a key because more than 85% of cars are these days. Where are all the keys? If someone buys a car that they are aware has been stolen in the past at least they would know to change the vehicle's security."

Another problem, according to mycarcheck.com, could arise if the vehicle has been in the hand of criminals who might have used it to commit offences or left something in it. It could have been used to carry drugs or firearms. Identity theft is also a major problem. Often, when thieves steal cars some of them just change the number plates but others will change the numbers stamped under the bonnet.

"The car might look fine but if the police stop you and look at the Vehicle Identification Number (VIN) and it looks as though it has been tampered with there could be a lot of explaining to do," said Mr Powell.

Around 175,000 cars are stolen and recovered in the UK each year, many of them having suffered some degree of damage.
One man who fell foul of the information loophole contacted mycarcheck.com for help after he found that despite being told by two other leading vehicle data checking companies that his car was ok it turned out to have been stolen. The motorist had recently bought a car at auction for £6,800. He paid additional auction fees of £265 which included the cost of a vehicle history check, which was carried out by the auction house using both Experian, which supplies the RAC, and HPI data. As far as the buyer was concerned the car had been checked and he thought he had been told all there was to know. However, out of curiosity, he decided to carry out a check with mycarcheck.com on his phone and was 'dismayed' to discover the vehicle he had just bought had been stolen, damaged and recovered before being put up for auction.

"I was upset if I'd known the history of the car I certainly would not have bought it, especially at the price I paid," he said.

Phil Swift, a former policeman turned leading insurance investigator with Claims Management & Adjusting (CMA) said it was alarming that only 1 data company routinely informs customers if a car has been stolen and recovered. "As a member of the public you have a right to know whether your car's been stolen and recovered. If it is the case then there's a hole in your car's history which you can't account for. It may have been in criminal possession for a day or 6 months but, your car's been used by somebody who wasn't registered as its user. It was taken by a criminal and you've no idea what it was used for."
McDONALD'S IN SOUTHPORT GETS A FACELIFT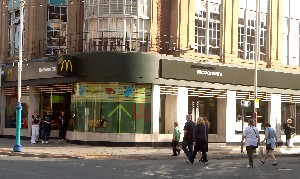 AS PART of McDonald's commitment to the high street, it has invested £150,000 in the refurbishment of its Southport restaurant. The re-imaging is part of a £30 million programme which will see over 100 of McDonald's city centre stores given a facelift, consisting of a new trendy look and a striking green facia. The design, with new colours – khaki, lime, orange and russet – in a vibrant mixture of geometrics, lines and swooshes has been created for McDonald's by world famous French Designer, Philippe Avanzi. There are comfortable easy-chairs and stools, drop down lighting and a whole new feel.

A favourite in the area, the Eastbank Street restaurant has been at the current site since 1982. The refurbishment happened due to popular demand and customer feedback. The design emphasis has been contemporary and style led with a view to making the interior eye catching and fun.

Andrea Edwards, McDonald's Operations Manager in Southport, says:- "Myself and the forty staff employed in this restaurant are delighted with the new look and we hope that customers will be impressed. In today's retail market many big businesses are moving out of town centres and into retail parks. McDonald's remains commited to the high street and is invesiting in its central restaurants."
Also the doormen at the Eastbank Street take-a-way will remain as a way of keeping customers and staff feeling safer.