MAGHULL HERO HAILED REGIONAL WINNER FOR NORTH WEST IN NATIONAL LIFESAVING AWARDS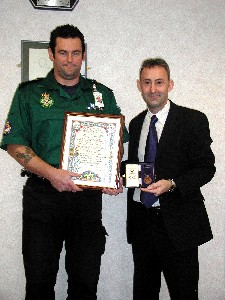 A man from Maghull, Liverpool, who saved the life of a driver after a serious car accident, could be on his way to 10 Downing Street to be congratulated by the Prime Minister after being crowned a Regional Winner in the annual Vodafone Life Savers Awards.

The Awards were launched in April 2007 to honour unsung heroes, both in the emergency services as well as ordinary members of the public; behind Britain's most remarkable lifesaving rescues.

Vodafone has become an Ambassador for the emergency services after creating the Vodafone Life Savers Awards six years ago as a national tribute.
The Awards highlight how mobile phones have revolutionised the vital link between the public and the emergency services when minutes matter - now becoming an essential part of anyone's first aid kit.

Phil Keating, from Maghull, was nominated by the North West Ambulance Service for his heroism. He has now been named a Regional Winner in the North West heat – one of 12 taking place all over the UK.

Phil Keating was driving home from work one evening last December and had nearly reached his house when he saw that there had been an accident, apparently involving only one car.

A community first responder volunteer working in conjunction with North West Ambulance Service, Phil immediately stopped to investigate.

At first it seemed that no one was injured, but a woman involved in the incident told him she had hit another car which had lost control and run off the road into the ditch, which was full of water.

Seeing a car upside down in the water, Phil grabbed his responder bag and jumped down to it. He had to smash a rear window to gain access to the car which was quickly filling with water.

The driver was semi-conscious, trapped at an awkward angle and had a serious cut to the hand. Concerned about possible spinal injury, Phil fitted a spine collar, then administered oxygen and provided vital life support to the seriously injured driver.

When the emergency services arrived, Phil remained in the car as they passed down a long board. He then secured the casualty to the board which was carefully pulled up the side of the ditch to the waiting ambulance crew.

There is no doubt that Phil's swift and selfless actions that December night saved the life of the car driver. He was awarded a prestigious Liverpool Shipwreck and Humane Society Award and a Mersey Marvel Award for his bravery and the North West Ambulance Service nominated him for a Vodafone Lifesaver Award in recognition of his courage and determination.

Phil's entry will now join the other 23 Regional Winners to go before the National Judging Panel, which includes Gulf War veteran John Nichol, TV personality Nell McAndrew and actor Martin Kemp, plus Vodafone and Awards charity partner the Royal Humane Society.

And if Phil's entry goes all the way to the top, he will receive a personal invitation from the Prime Minister to a reception at 10 Downing Street in November, where they will be presented with their award.

"Modesty is a very British trait and anyone who has shown extreme courage should be recognised", said Vodafone UK's Julien Cozens. "We want to make sure that acts of bravery, such as Phil Keating's, do not go unnoticed. Vodafone UK is delighted that Phil has been judged a Regional Winner in these national awards and we wish him the best of luck in the next round."

The 10 National Life Savers will be announced later this Summer and the Downing Street reception will take place on Thursday 8 November 2007.
At the Latin Lounge

SOUTHPORT'S, Latin lounge, in Southport, is getting ready for the 2008 Open Golf, by opening its doors up to the golf clubs for functions.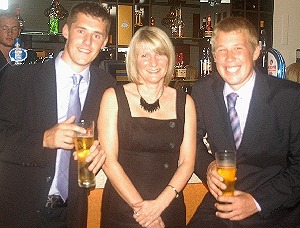 If you have a golfing event and you want a place to meet up at, after the club hut has closed... Well here it is... the Latin Lounge.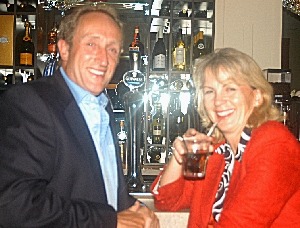 Why not pop on down to the Southport's Latin Lounge on Post Office Ave. Next to the Southport & Mersey Reporter offices and Peter Brown Estate Agents.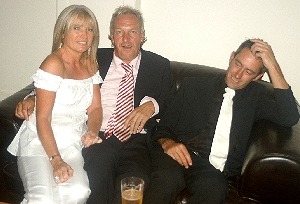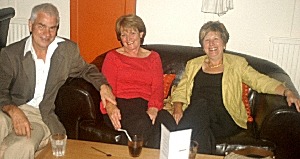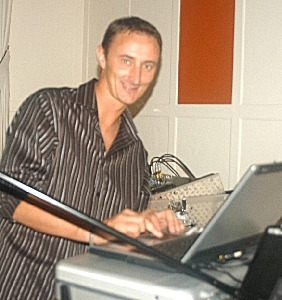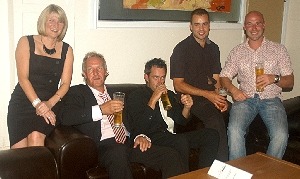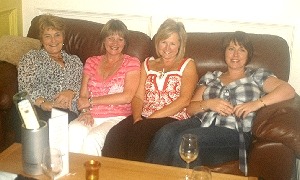 ...Advert...