Depression symptoms caused by the worst summer ever...
DISMAL weather has turned this year's promised summer sizzler into a summer fizzler. The miserable conditions have caused many people to suffer from SAD Syndrome (Seasonal Affective Disorder). Normally this condition is common during the winter months of December, January and February, but with the lack of sunshine this year more and more people are becoming depressed.

Currently there are an estimated 2 million people a year in the UK suffering from depression. Research shows that with 1 in 20 of us visiting our GP because of the condition, it is definitely a modern day epidemic. The World Health Organisation (WHO) recommends acupuncture as a proven treatment for depression.

Many people are unaware that acupuncture has a long history of use in the treatment of psychiatric disorders in China. It is now increasingly being used both on its own and in conjunction with other therapies, such as psychotherapy and antidepressants, in the UK. The practice has is still not highly thought of in the UK, by the medical profession as a whole, and the topic often it raises lots of interesting questions, both good and bad.

Chinese Medicine acknowledges that emotional factors play a part in health and that emotional life cannot be separated from the physical. Acupuncturists talk about 7 main emotions: joy, worry/overthinking, anger, sadness, grief, fear and fright. It is human nature to experience these feelings and where the real problem occurs when we experience them to an excessive degree or don't experience them at all. For example, a person can get stuck in anger due to harbouring resentment over many years, which in turn may manifest in physical or emotional conditions such as anxiety, depression, or insomnia. It is still to be proven 100% that acupuncture really does work, as many in the Weston world think it is really a placebo effect. But if it works, it works?

Neil Quinton, acupuncturist and British Acupuncture Council member explains how it can help:- "My experience has shown that acupuncture has a lot to offer people suffering from all kinds of depression. It really can be an effective alternative treatment for the condition. I have seen many patients change their lives and move on from a very difficult period, it's as though acupuncture acts as a catalyst for change. Because it regulates the body's functioning and with the interconnectedness of mind and body, patients always find that as they feel better their physical complaints improve too.

Acupuncture treatment offers patients the chance to see the relationship between their mind and body - how they eat, drink, and exercise impacts on their mental health. It is a great way of empowering patients to care better for themselves in the future."

Research into acupuncture and depression...

o A double blind study was conducted among women suffering from depression. The results found that acupuncture was significantly better in treating depression than either sham acupuncture or no treatment at all (1998, Allen et al)

o A further study (2000) found that acupuncture gave significant clinical improvement to depression sufferers. The patients were treated by true acupuncture 10 times in 2 weeks and when compared to sham treatments showed a marked improvement. It was found to be especially good for treating anxiety symptoms (2000, Eich et al)

o A 1998 study at University of Arizona into the treatment of depression in 33 women by acupuncture was fairly widely reported in the acupuncture profession and elsewhere. The study found that 64% of the women experienced full remission of depression following depression-specific acupuncture treatment, appearing to show that acupuncture can provide significant symptom relief at rates comparable to standard treatments such as psychotherapy or pharmacotherapy.

o A 2004 study found that acupuncture was an effective treatment for depression during pregnancy. (University of Stanford)
Please email our news room and let us know if you think Seasonal Affective Disorder is helped by acupuncture or not.
Theft from motor vehicle in St Helens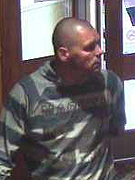 CCTV image of the man officers wish to speak toMerseyside Police in St Helens has released a CCTV image of a man they would like to speak to in connection with a theft from a car which occurred on the Micklehead carpark, St Helens Linkway, on Friday, 17 August 2007, at around 5.30pm.

The car, which was securely locked, had its driver's door forced, and a laptop was stolen.

Anyone who recognises the man featured in the CCTV picture is asked to contact the Video Unit at St Helens Police Station on 0151 777 6087 quoting reference 10658. Alternatively, you can contact Crimestoppers, anonymously, on 0800 555 111.

Detective Chief Inspector Brunskill commented "Vehicle crime causes distress and inconvenience to its victims. Having your belongings stolen from your car is annoying, costly and upsetting. You can outsmart the criminal by simply not leaving anything on display in your car."
New Culture Company Board announced
THE Liverpool Culture Company is pleased to announce the members of the new slimmed down Board. Following last week's Board meeting, where the programme of events for Capital of Culture 2008 were endorsed, the decision was taken to slim down the Board to ensure that it is able to react more quickly and fast track decisions for the 08 schedule. The new Board will focus its efforts on ensuring a quick response approach to 2 key areas, finance and creativity.

The Liverpool 08 Board comprises:-
* Bryan Gray, MBE DL – Chairman – responsible for finance
* Cllr Warren Bradley – Deputy Chair and Leader of Liverpool City Council – Responsible for community relations
* Phil Redmond, CBE – Deputy Chair, responsible for creative direction
* Professor Drummond Bone – Vice Chancellor, University of Liverpool
* Cllr Mike Storey, CBE – Liverpool City Council's Executive Member for Regeneration
* Tom Bloxham, MBE – Chairman of Arts Council England – North West

Bryan Gray, Chairman, said:- "We have moved quickly to complete the formation of the new Board in order to focus our attention on delivery of the 2008 programme which was agreed earlier this week. This is a very strong Board which will work hard on behalf of the people of Liverpool, the wider region and the country to deliver European Capital of Culture 2008 on behalf of the UK. 'We all look forward to working with the Liverpool Culture Company Chief Executive Jason Harborow and his team over the coming year.

I wish to thank publicly everyone who has served on the Culture Company Board since Liverpool won the nomination. We are keen to continue benefiting from their knowledge, experience and enthusiasm through the Cultural Group, which Phil Redmond will lead. We will also work with all sectors of the community and all our sponsors and supporters to ensure that Liverpool delivers the best possible year."

Biographies:-
Bryan Gray MBE DL
Bryan Gray is Chairman of the Northwest Regional Development Agency (NWDA). Amongst his many other roles he is also a Director of Culture Northwest, a Trustee of National Museums Liverpool, a member of Liverpool Cathedral Council and Chairman of Lowther Castle and Gardens Trust. Culture Company Board member since its inception in 2004.

Cllr Warren Bradley
Councillor Warren Bradley has been Leader of Liverpool City Council since December 2005. Warren sits on numerous boards in the city as a Director including; Business Liverpool, Liverpool Vision, Liverpool Land Development Company, the Royal Liverpool Philharmonic Society, ACE (NW), The Mersey Partnership and North West Vision and Media. Culture Company Board member since 2004.

Cllr Mike Storey, CBE
Mike is the Executive Member for Regeneration and a member of the NWDA Board. He was elected to Liverpool City Council in 1973, and is the longest serving councillor. He was Leader of the Council from 1998 until 2005. Appointments to outside bodies include Liverpool Business Improvement District Board, City Centre Development Group and the North West Local Government Association. Culture Company Board member since 2004.

Phil Redmond, CBE
Phil founded Mersey Television in 1981 and has since expanded the company into one of Britain's biggest permanent employers in the independent production sector. Phil is a Fellow of Liverpool John Moores University where he is also a Member of the Board of Trustees. Culture Company Board member since 2006.

Tom Bloxham, MBE
Tom Bloxham is Chairman, joint founder and major shareholder of the Urban Splash Group Ltd. Tom also chairs the Arts Council England North West and has advised the Government on property matters through its Property Advisory Group (ODPM), its Urban Sounding Board (ODPM) and Urban Task Force (Working Groups). Tom is also chair of the new Manchester International Arts Festival and has recently been and has recently been appointed chair of the IPPR Centre for Cities Think Tank. Culture Company Board member since 2004.

Professor Drummond Bone
Professor J. Drummond Bone is currently Vice-Chancellor of the University of Liverpool and was President of Universities UK from August 2005 to August 2007. As a University leader and manager he has been particularly involved in the relationship between universities and business and industry and is currently a member of the CBI Science and Innovation Board. Culture Company Board member since 2004.