Liverpool support worker goes back to school...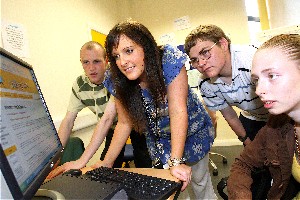 A support worker from Liverpool is visiting Romania next month to teach disadvantaged children how to read and write.

Julia Brocklebank, who works for social housing organisation The Riverside Group based in Speke, has volunteered to take part in a project run by Wishing Well Charity, which aims to promote citizenship and awareness of Romania and its part in the European Union after years of persecution under the Caucescu Regime. Julia, from New Brighton in Wallasey, will be based at a community centre in the town of Slatina, where she will be teaching Roma children basic English and also helping them with the Romanian language and general social skills.

She said:- "I have always wanted to volunteer for aid work in another country and this is such a good cause. Wishing Well has a day centre in Romania which I will be working from to help give children a better education and improve their future by giving them the skills needed to get a job. These children live in extreme poverty in shacks built by their families. The shacks are made from materials used to build sheds and often they won't have any electricity or hot water."

Thanks to her role at the Powerhouse Foyer in Toxteth, Julia has a wealth of experience of helping vulnerable young people. Managed by ECHG - The Riverside Group's specialist provider of supported and sheltered housing and services – the Powerhouse provides training, advice and guidance services as well as accommodation for 16 to 25 year-olds.

The 26-year-old said:- "I work with young people on a daily basis but I have never done anything like this before so it will be a totally new experience but I'm really excited. I'm going on my own but I will be staying in a youth hostel so I will get the chance to meet other volunteers from all over the world. I hope to develop my personal skills and raise my knowledge of other cultures and living conditions. I am looking forward to being able to share my experience with my colleagues and the residents at the Powerhouse when I get back. It could also raise opportunities for young people from the Powerhouse who would be interested in aid work to get involved in the future."

If you would like to sponsor Julia or make a donation to her charity please call her on 0151 288 8170 or email email.
For more information about the charity visit www.wishingwellcharity.org.uk.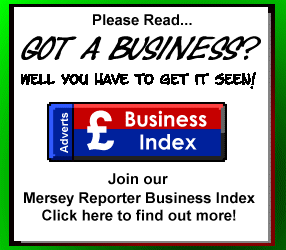 Children in north west lead the way in concern for the environment
CHILDREN in the North West are more environmentally aware than their parents, according to new research commissioned on behalf of popular family toilet tissue brand, Velvet. What's more, there is a wide gulf between adults claiming to be aware of issues relating to the environment and what they are actually doing to help.

The research which has been conducted to support a new partnership between Velvet and WWF, the global conservation organisation, which, in a recent survey, ranked SCA (makers of Velvet) the number 1 toilet tissue manufacturer in Europe, according to their environmental performance. We all lead busy lives, but handy tips on purchase choices can really help make sure that you don't have to compromise on quality, but can do your bit to help the environment. With Velvet you get just that.

A striking 79% of North Westerners consider their households to be environmentally conscious and yet, when quizzed about their lifestyle habits, the survey found that 23% have actually made any significant lifestyle changes in the past year. The results also found that 97% of children between the ages of 6-18, in the North West, are aware and concerned about protecting animals, the rainforest and the ozone layer.

The survey, which polled over 1000 parents in the UK, revealed that 54% of their children are concerned about protecting animals; 30% about protecting the rainforests; 30% about the ozone layer; and 29% are concerned about their own carbon footprints. Worryingly, less than 10% of adults were influenced by their children's concerns about the environment.

Additional findings from the survey:-
o 55% of adults in the North West perceive the recent severe weather in much of England to be further signs of negative climate change.
o Less than a third 31% of parents in the North West involved in the survey said they would re-use or repair household items instead of buying new ones.
o 20% of North Westerners currently make the smallest changes to their shopping choices by looking at product packaging to discover which have the least negative impact on wildlife and the environment.
o Only 13% of parents stick to buying home produce rather than food from abroad.

Traci Baxter, Brand Manager of Velvet comments:- "The findings of our research reflect the sorry state of the UK's attitude to the environment.
People believe that they are environmentally conscientious, and yet it seems that very few are taking essential action to make small changes to their lifestyles.
We are thrilled that WWF has recognised SCA's genuine dedication to the environment.
We are extremely proud of our green credentials which have been cultivated over many years and are delighted to have recognition of this by having WWF's logo on our Velvet packs.
It is reassuring to gain genuine accreditation from such a reputed worldwide organisation as WWF."

Nicky Springthorpe, Corporate Development Manager at WWF comments:- "It is the responsibility of every individual to protect the natural environment, and so working with SCA gives us an opportunity to offer consumers environmentally positive choices.
WWF's One Planet Living campaign shows how making easy changes to our daily routines can make a big difference in helping us to reduce our personal consumption, and I would urge everyone to get involved.
WWF is also looking forward to working together on ways to reduce SCA's environmental impacts and in raising awareness of global conservation issues."