Second place for Liverpool 08
Photographs with thanks to Heather Ewing.

THE Liverpool 08 clipper has secured second place in Race 1 of Clipper 07-08. Arriving in La Rochelle, Skipper Ben Galloway said he was, "over the moon!" at the result and praised his crew for pulling together fantastically.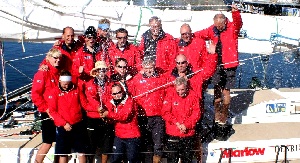 Ben, 26, the youngest skipper on the race, said:- "The best part definitely was surfing down the Irish Sea, but the last 24 hours has been extremely frustrating.
We had the lightweight spinnaker up and we could see Glasgow, Scotland with style Clipper getting closer and closer and closer and kept wondering, 'how are they doing that?'
But fortunately for us they ended up in the same patch of flat calm as us."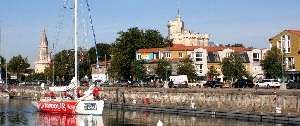 Glasgow, Scotland with style Clipper came in just 3nm behind Liverpool 08 when the race was ended at 0000 GMT. After finishing with just over 44 miles left to run to the original finish line, Hannah said:- "We would have had them if we'd have had another few hours! Next time..."

The first spoils of victory went to Hull & Humber, who crossed the finish line at 1756 GMT last night..

Due to the short length of the stopover and the lack of wind, the Race Committee took the decision to end the race for the rest of the fleet at 0000 GMT, allowing the remaining boats to motor towards La Rochelle.

Race Director Joff Bailey said:- "It's frustrating to have to call the first race prematurely for the rest of the fleet, but in the current conditions the crews would not have the chance to rest, refuel and victual their boats before the departure on Sunday for Salvador.

It is never an easy decision, but we took it in the best interest of the crews."

Liverpool 08 finished second, 41.2 nm from the finish line when the race was called, with Glasgow, Scotland with style Clipper very close behind at 44.1 nm. They will officially receive their race pennants at a prize giving ceremony at a civic reception at the town hall in La Rochelle this evening.

Race 1 is a half-points race, with five points on offer for first place rather than the usual ten, down to half point for tenth place. After this short sprint, all the other races revert to full points with 10 points for first, nine for second and so on.

Jamaica will receive half a point after retiring from Race 1 following a medical evacuation, representing half of the normal one point awarded to boats that retire from a race.

The Race Committee has also decided to award the first penalties of Clipper 07-08 to yachts for infringing the race rules. During the start course in the River Mersey, Qingdao, New York and Jamaica left the Northern Mark (MV Gullmaren) to starboard rather than to port, infringing RRS rule 28.1. After considering various witness statements, video evidence taken from the helicopter and photographic evidence, the Race Committee has decided to apply a five-minute time penalty to New York and Qingdao reflecting that no advantage was gained. Jamaica will not be penalised due to her retirement.

This is the sixth edition of the Clipper Race and the stopover in La Rochelle marks the first ever time the fleet has visited France. Crews are looking forward to visiting the largest international floating boat show, Le Grand Pavois, which is on at the same time as the fleet visit.

The ten 68-foot yachts will be berthed in the Bassin des Chalutiers in the centre of La Rochelle where, with their vibrant forestay banners and battle flags, they are expected to prove a colourful attraction for the 100,000 people set to visit the French town over the next five days.

Joff Bailey added:- "I would like to thank the team of volunteers from the Société des Régates Rochelaise who helped us set the finish line and escort all the yachts into port. We are all looking forward to the crew barbecue at the yacht club on Saturday night."

The rest of the fleet is motoring towards La Rochelle and is due to arrive by the end of Thursday, 20 September 2007.

Berths for the next race, Clipper 09-10 are now available. For more information on applying to become a crew member, contact Clipper Ventures on +44 (0) 2392 526000.
| | |
| --- | --- |
| Photos of start and video etc. | Race start report |
| | |
The Clipper 07-08 route:- Started at Liverpool in Sept. 2007- La Rochelle – Salvador da Bahia – Durban – Fremantle – Singapore – Qingdao – Hawaii – Santa Cruz – Panama – Jamaica – New York – Nova Scotia – Cork – Ending in Liverpool in 2008.
The Brickwall Inn Gives money to charity!
A CHARITY presentation of a check will be taking place at The Brickwall Inn, Netherley Road, Tarbock, Merseyside for the money that the pub raised on over a bank holiday charity fun day.
The event will be held on the 28 September 2007 from 7pm till late.
Everyone welcome to join us for the Buffet and LIVE entertainment on that night for only £3.50. Also Prizes are to be won.
Contact Michelle or Paul on 0151 487 0790 for tickets! See you there!
ClarityClarity Conferences Announce Business Conference on Communication

IT'S not what you say it's about what people think you said!
… For Merseyside based organisations on 11 October 2007 at The Adelphi Hotel, Liverpool. This Conference is designed to help local businesses, public sector and voluntary sector to better communicate their message, both internally and externally and save wasting marketing, advertising and sales budgets. All business and organisational leaders on Merseyside should consider going to this important Conference.

Communication causes more problems for business, public sector and the voluntary sector than any other single challenge. Get it right and sales break through targets. Get it right and Staff turnover drops. Get it right and marketing and advertising messages generate more leads than a business thought possible. But get it wrong and advertising become an expense with little benefit. Get it wrong and misunderstandings within the workplace become major problems, potentially leading to staff withdrawing their labour. Get it wrong costs go up and sales go down. Get it wrong and shareholders look for a new Board of Directors.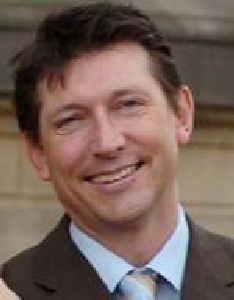 Our Case Study and Keynote will be delivered Frank McKenna of the influential Business Club 'Downtown in Liverpool' and he will consider how Liverpool is communicated to the outside world. Frank is rumoured to be interested in becoming the first elected Mayor of Liverpool, so his views could be very important to all businesses in Greater Merseyside and the whole of the North West. Frank will be asking if Liverpool is wasting money and sending the wrong message by mistake.

On Liverpool's 800th Birthday, it is poised and ready to take back its rightful place as the No 2 City in England. To achieve this we need to be selling Liverpool to the world. We need to ensure our message is positive. We need to be sure that our message is received by the right people and is understood as was intended. Grants are a great help for businesses; but what do they say to the outside world? Are we discounting Liverpool's benefits, by promoting grants and subsidies?

Our 2 other speakers will be addressing the challenges affecting organisations in developing and managing an effective Communications Strategy.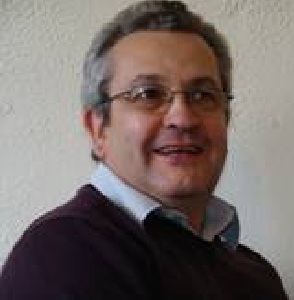 John Durrant, local expert on Inter Personal Skills and Stress in the Workplace is the principal of The Life Management Company. John will consider how Managers and Staff Communicate and what happens if communications break down.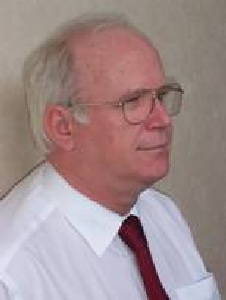 Our final speaker will be Keith A Ayres, the entrepreneur behind ClarityClarity Conferences and ClarityClarity. Keith will be looking at how businesses and organisations get their message out to the world at large. Keith will highlight how easy it is to misunderstand the simplest of messages. He explains how businesses have been wasting million of pounds in advertising, marketing and product design.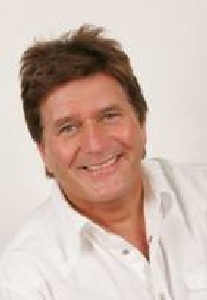 Our Master of Ceremonies will be the well known presenter from Radio City Magic 1548, Mark Jones. From Mark we can expect great control of the event and a great deal of humour to see us through the afternoon.

Get Communications wrong and it will cost money and ultimately it can bring a business or organisation to its knees and jobs will be lost.

Tickets are only £149.95.

Visit their website for more information or to book.