Amazing acts lined up this year at 53 Degrees
PRESTON'S premier live music and entertainment venue is kicking autumn off with standout concerts, clubnights and comedy including NME Fresher's Tour featuring Go! Team, chart favourites Just Jack and Calvin Harris, legends like Idlewild and Rick Butler and Bruce Foxton from the Jam. With 2 quality live spaces 53 Degrees plays host to a wide array of concerts from both established artists to up-and-coming new bands, all of the highest calibre. Big acts that are playing this year so far include The Twang, who wowed the main stage audience at Radio 1's Big Weekend, the most successful band from Chorley; Starsailor, Starz in their eyes chart topper; Just Jack and NME favourites; We are Scientists, plus The Bees who are infamous for their great song 'Chicken Playback' who are doing a joint tour with Nine Black Alps. This is naming just a few of the high calibre acts that will be playing in the next couple of months.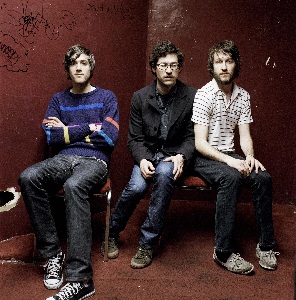 As well as established acts, 53 Degrees showcases stars of the future including indie/electro rock outfit PARKA, The Hoosiers who have had great success from their first single 'Worried About Ray'. Dead Disco and the Whip are some of many to be playing at DIY@Promo. A great night to listen to all the new bands and artists.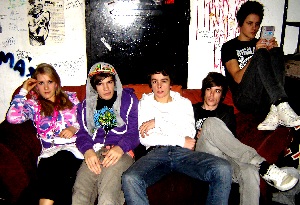 Reverend and the Makers and Hadouken! are playing in October have had great success and are going to get even bigger. These gigs are going to sell out really fast so get tickets early to avoid disappointments.

53 Degrees also showcase local bands such as the celebrated THE LANCASHIRE HOTPOTS who have topped the iTunes comedy charts and The Uncomfortables who are also having amazing success on iTunes.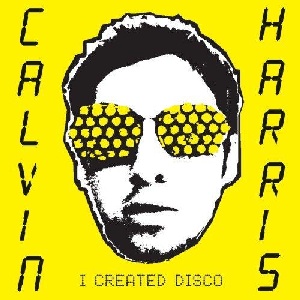 53DEGREES regularly hosts a wide variety of clubnights from beats & breaks, Old Skool to R&B, drum'n'bass to house, techno to indie. Every Thursday night is Promo and DIY @ Promo, Preston's biggest and best student night and one of the North West's leading dance promoters Goodgreef. This November we have Radio 1's Zane Lowe Presenting his Home Taping Tour and Manchester DJ, Mr Scruff.

This year there will be a new clubnight for your partying pleasure called Rehab. The night will be full of top indie tunes which will include classics. There is definitely something for everyone at 53 Degrees.

It is not just music that the venue is host to, there is 'Stand and Deliver' our comedy club is the largest in Lancashire and plays to sell out crowds on fortnightly Fridays. Past headliners have included comedians such as Dave Spikey, Ross Noble and Phoenix Nights star, Justin Moorhouse performing their unique stand up routines to audiences of 300 in an ambient candlelit atmosphere.
Acts on this year is local lad done good, Dan Nightingale, Big Brother's Big Mouth Guest Presenter, Russell Kane and "Chavtastic" Lee 'Nelsy' Nelson who is described as "Genius" - The Independent on Sunday.

Complete with cabaret style seating, competitive pricing on quality wines and pitchers of beer and cocktails and snacks available to your table, Stand and Deliver offers you an entirely different night out at 53DEGREES. The perfect place for you and your new friends to enjoy a night unlike any other, shows sell out well in advance so get in quick and buy your tickets now to make sure you don't miss out!

For all the latest news and gossip from Preston's Premier Live Music and entertainment venue plus the chance to win exclusive guest list places and cool prizes sign up to 53 Degrees weekly e-flyer at www.53degrees.net. You can also check our Myspace and add us as a friend at www.myspace.com/53degrees.
---Ticket Info---
Students' Union Reception, Fylde Road, Preston. 01772 893 000
Senior Conservative calls on the UK to learn the recycling lesson from Finland
A senior Conservative MEP in the European Parliament is urging the UK Government and local authorities to learn from Finland how to switch away from land filling domestic waste to recycling and reuse.

Sir Robert Atkins MEP said:- "In 2000 Finland and England both depended on dumping 80% of their waste into landfill. But the Finns are now well ahead of us in promoting recycling with a national figure of over 40% while the latest figure for England is 27%."

Sir Robert suggested 2 key areas which could improve the UK's performance:
• Create more highly visible, well-designed, collection points for recyclables so that recycling becomes a normal part of people's lives and not a resented add-on. The collection points in Finland often involve sunken containers and are constructed so as to avoid noise and spillage. They do go in for kerb-side collection but not to the same extent as we do in rural areas.
• Use energy from waste plants to deal with residual waste and produce energy.
SAFE AS HOUSES
TO keep you and your new home in top shape, NHBC, the standard setting body and leading warranty and insurance provider for new homes in the UK, is offering the following tips for the safe running of your home.

· Electricity - under recent legislation electrical alterations must be carried out by a government-approved electrician. The National Inspection Council for Electrical Installation Contracting (NICIEC) keep a register of approved firms and should be able to check your electrician is up to their standards.

· Take particular care when using electrical garden tools and appliances outdoors as damp and humidity can create a health hazard or simply cause machinery to short circuit. Be careful to avoid damage to electrical flexes and make sure you use a British Standard safety plug to cut the power in case the cable is damaged or cut.

· Before fixing pictures and other items to walls always check for buried pipes and cables using a detector. The best kind of detectors will be able to pinpoint pipes and stud work in your home.

· Fire safety - check smoke alarms are working on a weekly basis by pressing the test button. Use a duster or gently run a vacuum cleaner nozzle over the alarm to keep it free of dust and grime.

· It's a good idea to know where any keys to windows and doors are kept and familiarise yourself with how window locks work, just in case you have to use them as an escape route in an emergency.

· If your home is fitted with fire doors, these are often heavier than standard internal doors and fitted with a self-closing device, for your own safety these doors shouldn't be removed or propped open.

· If you smell gas or suspect a gas leak - extinguish all naked flames, turn off the gas at the meter and open all doors and windows. Call the gas company on its emergency number - you can find this easily in the phone book - and don't turn electrical switches on or off as they may produce a spark and ignite the gas.

· Using ladders - when using ladders for DIY jobs it's important to tie them to something rigid to prevent them slipping. Never lean away from the ladder to reach areas either side of where you are working. When putting ladders up make sure they have a solid base to stand on which won't move or slip, ideally use a ladder with rubber feet as this helps prevent slippage.
Would you like to help improve patient services?
THERE is a small but dedicated team of volunteers known as the Patient Experience Group whose aim is to improve the experience of patients using the hospital services by involving them, their cares and members of the public in what we do.

René Rimmer, one of the members of the group said:- "I've benefited from the hospital services over the years and I felt I wanted to put something back. We get involved in various inspections of the hospitals and get to talk to the patients when we visit the wards asking them about their experience."

The Group, which currently has 6 members, is looking for more people who would be willing to give up a few hours of their time each month. There is a monthly meeting for an hour or so on the 2nd Wednesday of each month and a few additional hours arranged to suit the individual. As well as taking part in the inspections, the Group also helps monitor Patient Experience Healthcare Commission Standards identifying areas of good practice and areas for improvement; reviewing patient information leaflets ensuring the use of plain English; reviewing patient questionnaires from departments such as Clinical Audit making sure they are user friendly.

Beth Packwood, who has recently joined the Group added:- "We get to sit on some of the Trust's Committees to make sure the patient's views are put across. I think it is very important that the views of the patients are made as high profile as possible and I would recommend people get involved if they have the time."

Richard McCarthy, General Manager, who chairs the Group commented:- "The Group is a very important way of getting in touch with our patients. They provide important feedback to us because often patients feel more comfortable talking to someone who is not 'from the Trust'. We would like more volunteers to join the Group and would welcome people from right across our area."

If you are interested in joining the Patient Experience Group you can contact Sandy Cribb or Matthew King on 01704 704494/704714 or email or email.
GET READY TO BE SPOOKED!

FARMAGGEDON is to arrive very soon at Warrall House Farm, just outside Southport, through out October 2007.
The event will let you see things that will leave you shacking in fear. It is not a children's attraction and will be aimed at adults only.
For more information please visit the event website at www.farmaggedon.co.uk and "Unleash the fear." You can also phone 0151 526 0002.