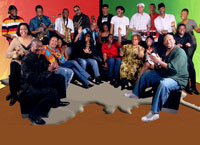 Sounds of Blackness
- Live in Concert
(Live in concert on Sunday afternoon at 5.00pm. As part of our massive 20 year celebration finale that finishes at 7.15pm)

(Accommodation can be extended till Monday by completing a simple form at Pontins reception, this must be done early on Saturday lunchtime, enabling you to visit one of the many after parties)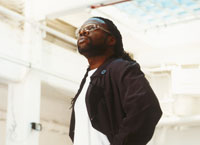 Soul 11 Soul - Live in Concert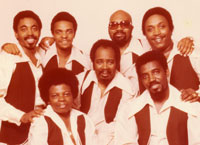 The Fatback Band - Live in Concert
As part of a huge Saturday afternoon party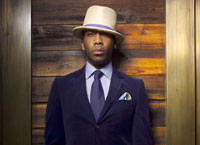 Rashaan Patterson - Live in Concert

Christian Prommer's Drumlesson

- Live in Concert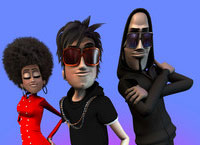 Sugarush Beat Company

- Live in Concert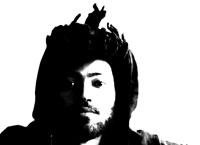 Taylor McFerrin - Live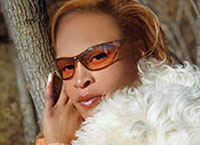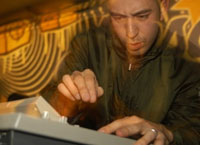 Lady Alma featuring...
Mark De C - Live Lowe - Live


Ananda Project

- Live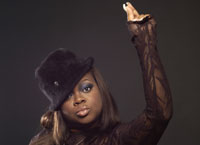 Michelle Weeks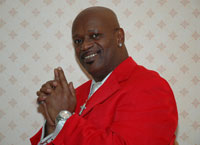 Leroy Burgess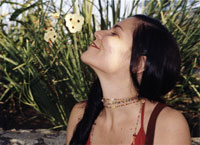 Mia
Remember - IF YOU DO NOT HAVE A TICKET DO NOT TRY TO GET IN!
This event is a yet again a massive sell out and all tickets and ID's carry personal details of the holder they have been issued to, so can not be exchanged or touted!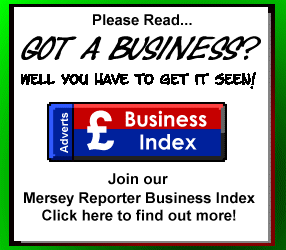 Hell-o-ween 'Gambling with the Devil' Review

Written by Eric Lyon-Taylor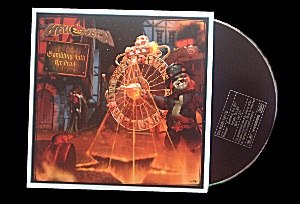 LET me start by saying that the album is great and that you must rush out now and get it!
Ok, the review, well there are a few songs that deserve special mention away from the bulk of the album, but as a whole the album is well produced with a good metal sound. The songs fall either into 1 of 2 camps on the album, those that harken back to the old days of the Keepers records, and those that sound very modern and have that new metal sound to them.
Kill It, well this track has shades of Painkiller by Judas Priest and some of the best of Hell-O-ween from the old days. Its hard and fast and a very strong track and one that can compete with a lot of the modern metal songs coming out at this time, this one crosses the boundaries that some of the other songs have conformed too.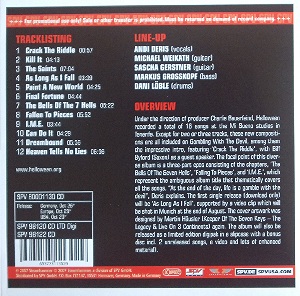 Track 3, The Saints is quite fast but not as heavy as Kill It, it has quite a melodic verse with an almost choir like lyric. Its a little long and in my opinion could have been shorted by about 1 minute but detracts little from the album as a whole.
As Long As I Fall is the most modern of the tracks on the album, with vo-corder effects on the vocals, and is a little lighter than the previous tracks, more poppy in my opinion. But with that said it is a great song and provides a nice reprieve from the speed and aggressiveness of the previous 2 tracks.
Heaven Tells No Lies is a very clever choice for the closing song, since it always leaves me wanting more from the album, and therefore waiting for the next album. Its a marvellous mix of fast metal and slower melodic metal and some of the new metal sound that's out there.
So in Summery, go out and buy the album its great. It has made me want to go back and look at the last few albums that I had previously ignored due to the low opinion I had of 'Pink Bubbles Go Ape'.
The Album 'Gambling with the Devil' is released on 29 October 2007.
| | |
| --- | --- |
| | Click on Icon to play sample of the album. (You must have Realplayer installed to use this link. |
Music and cover images Copyright © of Halloween, no unauthorised copying, publication or broadcast in any form is allowed.
Half of Brits need help to 'dress for success'
IN spite of fashion advice programmes filling our TV screen, us Brits can still find it difficult knowing how to dress for business, a poll by Best Western Hotels GB revealed today. The hotel group has spurred UK business people into action following revelations that conferences can confuse us, office parties are perplexing and interviews are impossible when it comes to business dress.

The research, conducted by YouGov on behalf of Best Western, revealed that half of us (47 per cent) struggle to know how to dress for business meetings and conferences and one in three of us have confessed to arriving at them under-dressed.

Also worrying is the fact that over a third of us (34 per cent) need help to know what to wear for the perennial office party and nearly a fifth of men (19 per cent) have simply no idea what to wear at conferences.

The hotel group, which offers more than 1,200 meeting rooms at its hotels through the free conference and venue finding service, First Place, became aware that many of its guests were unsure of how to dress for conferences and meetings and needed a helping hand.

What's more, with women generally coming under more scrutiny than men for the way they dress in business scenarios, the hotel group was keen to make sure women felt they had reliable advice to help them.

As a nation, the research also revealed that we believe we lag behind our European counterparts, with both men and women unanimously voting Italy as the country that boasts the best dressed business people. Nearly half of all men and women (44 and 47 per cent respectively) voted for the birthplace of style icons such as Versace, Valentino and Armani.

For women, France followed in second place, with nearly a quarter (24 per cent) thinking that Parisians and their fellow countrymen and women can out-dress us round the board table.

Interestingly, men were more likely to favour the German style of dress, with 14 per cent thinking they scrubbed up best for business, as opposed to a measly 3 per cent of women.

When it comes to colours, yellow came out of the survey as the worst to wear for business dress, closely followed by pink, with 82 and 79 per cent respectively of all respondents deeming them unsuitable for business scenarios.

However, this winter's colour of choice, purple, was unfavoured by 55 per cent of respondents with no surprise that eternal favourites black and grey received the most favourable response.

Mikhaila Brentnall, PR Manager, Best Western Hotels GB, said:- "Our research clearly showed that as a nation, we're a little stumped when it comes to dressing appropriately for different business scenarios.

As a hotel group we've also had first hand experience of seeing delegates and employees at conferences and meetings nervously assessing what colleagues and associates are wearing, for fear of being badly dressed.

In response, we've joined with celebrity stylist Karen Kay to help people to dress for success and to give them at all levels the confidence they need."

Karen Kay, image consultant, said:- "My advice for those attending a conference would be even though you're away, remember that you are dressing for a work-related function. It's easy to fall into clothing complacency when away from your traditional workplace environment, but this is a prime opportunity for management to view the future potential of their staff.

If you have seminars and presentations during the day, wear business-like attire and treat it as a 'working wardrobe'. If your boss has told you that more informal clothes are acceptable, err on the side of caution.

For example, I would suggest jeans are risky; opt for less casual skirts and trousers instead. Remember, you still need to make the effort to look presentable, even though you are dressed more casually, so make sure clothes are pressed neatly, shoes are polished and your hair is tidy."