MEDIA BULLIES IN THE FRAME AS NEW BROADCAST MONITORING WATCHDOG BITES BACK ON BIASED REPORTING IN THE UK...
THE BULLDOZING of companies' and organisations' reputations by a biased and largely unregulated media is to be challenged by newly formed broadcast media monitoring service Newswatch.

In comparison to the rather gruelling complaints procedures set by the BBC Trustees, Ofcom and the ineffective Press Complaint Commission to protect assaults on the companies' reputation – Newswatch provides a painless, solid and ethical foundation for firms and institutions to fight back against an all powerful UK media.

Based in the media hub of Brighton, East Sussex, Newswatch is an independent service founded by former newsman and public relations analyst David Keighley and a local entrepreneur Barclay Thompson. At the core of the group is a working methodology that is a razor sharp, forensic analysis of programmes produced by independent and public broadcasting companies.

"Newswatch will work closely with blue chip companies, charities, political parties and other organisations to examine whether they get fair representation in a UK media which all too often runs with its own agenda, trashing reputations and destroying careers by virtue of unbalanced reporting," said joint MD David Keighley.

"Today's media has enjoyed an easy ride, and thinks it can get away with murder, but from now it will have to think twice…. Newswatch will make sure of that," added Barclay Thompson, Newswatch co-MD.

"We use a range of robust analytical tools to study the British broadcast media; our methodology is firmly based on established academic principles utilizing core quantitative and qualitative research techniques," explained Keighley.
NEWS MONITORING THE NEWSWATCH WAY
Recording of a programme in its entirety for the duration of the survey period followed by its transcription

Compilation of a log giving details of items broadcast, their running times and programme contributors

Development of a customized database of speakers featured on the programme under surveillance

Line by line analysis of each programme transcript observing speakers' behaviour, the quality of editorial judgement and content, scrutiny of journalists' and presenters' linguistic decision and the interplay between interviewers and interviewees etc.

"There is no single way of analysing the media, so we use a combination of techniques to ensure that the end product – the bespoke report – is consistently spot on.
For example, a recent 100-page in depth analysis put BBC Radio 4's Today Programme under the spotlight, scrutinizing its reportage of the EU debate over a 3 months period this summer.
Needless to say, it threw up some very interesting results.
Although the EU story was continually developing over the surveyed period, our report highlighted the BBC's serious under-representation of the arguments both for the referendum and against the new treaty from eurosceptics," argued Keighley.

"And we don't think any broadcast media should get away with that," added Thompson.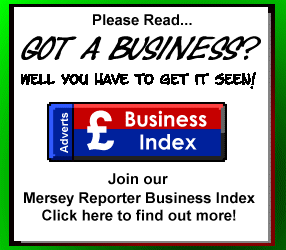 CHARITIES PULL TOGETHER TO MAKE GIVING EASIER FOR WORKERS
WORKERS have an exciting new way to support a range of charities with just 1 monthly donation, following the launch of the Charities for Change consortium.

Donors can support Charities for Change in their workplace using their employer's Payroll Giving scheme. The consortium consists of 5 high profile, well-respected charities that represent a wide range of causes – RNID, which represents the UK's 9 million deaf and hard of hearing people, The Children's Society, WaterAid, The Royal Society for the Protection of Cruelty to Animals (RSPCA) and Breakthrough Breast Cancer.

Donations are split equally between all 5 organisations, making it a fantastic choice for people who want to give to charity, but are unsure of which cause to support.

Payroll Giving allows employees to give straight from their gross salary – it's tax effective and very simple to set up, and with the recent impact of decreased income tax on Gift Aid, payroll giving is a more effective way to donate than ever.

RNID Acquisition and Events Senior Manager, Helen Deathridge, said:- "Charities for Change is a great example of a collaborative fundraising which will enable payroll donors to change the world for the UK's 9 million deaf and hard of hearing people and benefit several other good causes each time they give."

To find out more about the consortium, please call Helen Deathridge at RNID on telephone: 020 7296 8165 or email.
GET YOUR NAME DOWN - GRAND CHARITY BOXING DINNER
THE Devenshire House Hotel on Edge Lane in Liverpool will be holding a charity Boxing dinner. Yes it will be full evening dress or dark lounge suit only event in aid of the Police Community Clubs of Great Britain and also Liverpool's Zoe's Place.... The evnt will start at 7.00pm on the 9 November and will be ticket only! Each ticket can be got for £25.00 from the hotel or via Geff Nelson on 0776734955 or from Bob Fisher on 07920072810.
Letters To The Editor:- "Yet another major blow to small business in the UK."
"ON Tuesday, 9 October 2007, the Chancellor of the Exchequer Alistair Darling delivered his Pre-Budget Report with measures that will be a major blow to millions of small businesses. Chief among them was the announcement of the abolition of taper relief on capital gains tax (CGT). This relief allowed small business owners to sell up and pay 10% CGT on the profit. From April 2008 this will be abolished in favour of a flat rate of capital gains tax of 18%. This represents an increase of 80% and is totally unacceptable, particularly from a government that claims to be the champion of small businesses and entrepreneurs.

This is yet another hammer blow to small businesses still reeling from the increase in their corporation tax bills announced in the last Budget. The Federation of Small Businesses has been lobbying hard to get this outrageous decision reversed and is looking for your help.

There is already a petition on the Number 10 website and the FSB is keen to get as many signatures as possible. Please go to petitions.pm.gov.uk/SaveCGTrelief/ to support the campaign." Regards, John Wright, FSB National Chairman.