Competition to win DVD of "The Official Everton History"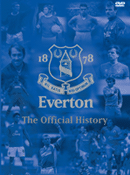 IT'S been an incredible journey for Everton Football Club that started way back in 1878 and has encompassed some of the most wonderful players and characters to have graced the English game. From the pioneers of the club in the 19th century, through the move to Goodison Park, the Dixie Dean era, the glory of the 1960s, the unforgettable 1980s and the resurgence under David Moyes; the newly launched Everton Official History DVD tells the complete story.

Everton is more than a football club – its an institution with a rich and unique history that means so much to so many people. Fans watching the new DVD will be reminded of greats of the game including Geary, Chedgzoy, Dean, Lawton, Hickson, Labone, Young, Kendall, Harvey, Ball, Catterick, Latchford, Southall, Ratcliffe, Sharp, Watson, Areta to name just a few….

All the big names who have contributed so much to the Everton story are featured in the programme and will no doubt trigger memories of the good times, the bad times, the cup finals, the championships, the great goals and the great games.

Fans a have waited a long time for the release of an Official History DVD and his comprehensive account will not disappoint as it delves deep into the rich history of the club with viewpoints from players, fans and insiders.

With a bonus feature of an interactive 'Legends' function that allows fans to pause the action to learn more about key players, only to be returned to the programme once they have finished, fans will be able to further their knowledge of their beloved team and truly get to know their history.

It's a grand old team to play for, it's a grand old team to support and if you know your history….

This DVD is worth £19.99 and is approximately 128 minuets long with 40 minuets of bonus footage. It is available in PAL format with Dolby Digital Sound and can be bought from selected JJB Sport shops and EvertonFC.com Cat No:- DVD0279

We have one copy of this fantastic DVD to give away…. To win it all you have to do is email or Skype your full name and address and the answer to this simple question…. "What was the original use of the building on Everton's Logo?" by 12 noon GMT, on 1 December 2007.
Liverpool Christmas Light Switch On 2007, Photographic Coverage.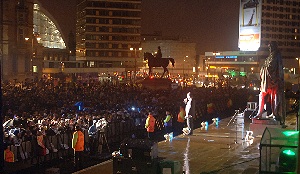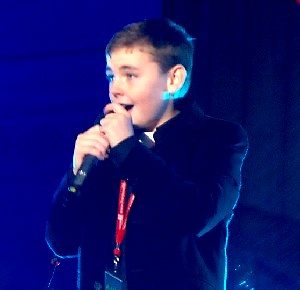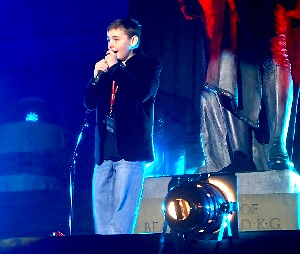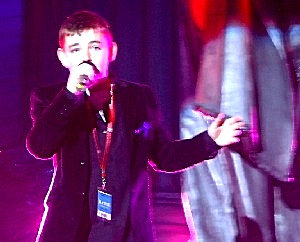 Page 1 of 6