Fatal shooting - Alderwood Avenue, Speke
MERSEYSIDE Police are appealing for witnesses to come forward following the fatal shooting of a man on Alderwood Avenue, Speke, on the evening of Tuesday, 13 November 2007.

Merseyside Police said that:- "Police officers were called to the scene by a member of the public shortly after 8pm and when they arrived they found the body of a man, believed to be in his forties, who had suffered a fatal wound. He was pronounced dead at the scene and a Home Office post mortem will be carried out tomorrow by a forensic pathologist.

We can confirmed the identity of the man as Colin Bernard Smith, aged 40 years."

Merseyside Police are now appealing for anyone who was in the area at the time of the incident, who may have information which could help them with their inquiries, to contact them. The shooting occurred outside shops near to the Millhouse public house and officers are particularly interested in talking to anyone who may have seen anything suspicious prior to the incident taking place.

Detective Superintendent Steve Naylor, said:- "This was a particularly callous and cold-blooded crime, which resulted in the death of Colin Smith, a 40-year-old father who has five children aged between six and 16 years of age.

At this moment in time we believe that Mr Smith had visited Nels Gym and was going back to his car when the attack took place.

Mr Smith was well-known locally and we are trying to establish the motive for this attack. Speke is a very close-knit community and there may be somebody in the area who may have information which could help us with our investigation. Also I would urge anyone who was in the area at the time who could have information which could prove vital to our inquiry to come forward."
Merseyside Police added that:- "Although a number of shops in the area were closed, a local newsagents and a gym were believed to be open at the time, and officers would like to speak to any customers who may have been in the area around the time of the incident.

House-to-house inquiries have taken place and high visibility patrols have been stepped up in the area to reassure the local community.

Anyone who can help the police with their inquiries can contact the Merseyside Police Guncrime Hotline on 0800 458 1211, or Crimestoppers anonymously on 0800 555 111."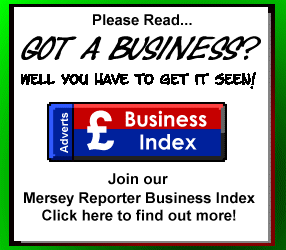 Blitz on Vacant Property
A CAMPAIGN to rid Liverpool of thousands of empty and derelict buildings is to be stepped up. Enforcement action is to be taken against owners of more than 1,000 vacant buildings a year in a drive to improve the look of the city.

Liverpool has about 19,000 empty properties, about 9% of its total stock, compared with a national average of 3%. Currently the city council is able to deal with about 400 a year, either by bringing them back into use or demolition, but is taking action to almost double that number next year and to more than 1,100 a year from 2008/9.

It has recently doubled the size of its Vacant Initiative team from 2 to 4 and taken on extra staff to deal with vacant premises under the Look of the City initiative. And it is intended to take on additional staff to:-

·Target gateway routes into the city.
· Take forward the 'Look of the City' project including dealing with the top 100 grot spots in the city.
· Give attention to vacant and derelict pubs
· Deal with long term vacant property.

The team has successfully tackled properties which are blighting their neighbourhood by using Section 215 of the Town and Country Planning Act, which enables the City Council to tackle blight and amenity issues. From April 1 to date a total of 124 of these notices have been served, all requiring extensive work to be carried out in vacant properties and on vacant land. A further 190 notices using other powers have also been served on vacant premises to tackle building and drainage defects, statutory nuisance and rodent infestation.

Some of the noticeable achievements of the team include:-

· The demolition of the King Edward pub at the junction of Leeds Street and Great Howard Street which had been vacant for many years and had fallen into a state of severe disrepair and suffered some fire damage. The place was attracting drug addicts who were squatting in the building.

· The ongoing refurbishment of 24 properties in Westminster Road through the use of enforcement action.

· The demolition of the Crown pub - "Dickie Lewis's" - a large building at the junction of Stopgate Lane and East Lancashire Road which had suffered extensive fire damage and attracted a high level of anti-social behaviour.

Cllr Mike Storey, Executive Member for Regeneration, said:- "We have made great strides in dealing with vacant and derelict property through the Look of the City and other initiatives but we need to step up our campaign to have an even greater impact. We are absolutely determined to do more to remove the blight of vacant and dilapidated properties and ensure that the owners of these properties are made to face up to their responsibilities.

The properties we will be targeting not only blight neighbourhoods but deter investment in the city. We are determined to improve the way the city looks not just for the Capital of Culture year but for many years beyond and bring back empty properties back into productive use or, where that is not possible, demolishing them and removing eyesores."