Wirral school scoops 1st magazine award
A primary school in South Wirral has become the first in the UK to benefit from a new award scheme run by Hoylake-based women's magazine Candis. Meadow Primary School in Great Sutton has been able to complete two new outdoor play areas for its reception class and juniors, after being awarded £1,000 from the subscription-only monthly magazine.
Chair of the school's Parent Teacher Association, Janice Morton said:- "The money from Candis has completed our £11,000 fund raising bid to buy the equipment. It's been 18 months of hard work but seeing the children's excitement over their new playgrounds has made it all worthwhile."
Candis magazine sets aside 10% of its sales income to support community initiatives and health-related charities across the UK, including up to £8,000 each month for local projects nominated by readers. Its new Schools Award is open to primary or secondary schools nominated by readers. The money can be used for a non-profit making scheme that will benefit the school, its pupils and teachers.
Candis editor, Debbie Attewell, said:- "We'd be delighted to hear from any magazine readers wishing to nominate their local school for an award. The sort of projects we might support are buying new musical instruments, sports kit, computer equipment or developing an eco-friendly initiative."
Teachers and parents at Meadow Primary School are hoping the new equipment will encourage the emergence of new friendships in the playground as well as improving physical development and reducing childhood obesity.
Janice Morton added:- "Play facilities such as these have been commented upon very favourably by Ofsted Inspectors. We hope all the children will get a lot of enjoyment from them. I've been subscribing to Candis for years and it's my way of supporting a wide variety of charities. My loyalty to it has been paid back through its support of my local school!"
Based at Newhall Lane, Hoylake, Candis was launched in 1962 by accountant Joseph Douglas, to raise money for cancer research, after he lost his son and friends to the disease. It is now owned and run by his grandsons, Andrew Douglas and Bryan Douglas Dala.
In the 1980s, the magazine helped fund the J K Douglas Cancer Research Laboratories and the Douglas Cyclotron Centre at the renowned Clatterbridge Centre for Oncology at Bebington.
James Street Work Finishes Ahead of Schedule
WORK on a £2m package of improvements to James Street has been completed 2 weeks ahead of schedule. The work was carried out by Merseytravel in partnership with Liverpool City Council, Merseyrail and Network Rail and is part of the £73m City Centre Movement Strategy (CCMS) which aims, through road improvements, to provide a balanced and sustainable transport system. Work started in May and was due to be finished In December.

In order to finish the scheme the road will be closed all day on Sunday November 18 and at night-time on November 19 and 20 for resurfacing work to be completed. It will reopen during day-time for one- way traffic from the Strand to Castle Street with two-way traffic resuming on 23 November .Bus shelter installation works will need to be completed before buses are fully reintroduced outside the station.

The scheme included the laying of new granite paving and kerbs, drainage improvements, constructing new bus lay-bys, and new, improved street lighting.

Cllr Mike Storey, Executive Member for Regeneration, said:- "These improvements were necessary for one of the main accesses into the city centre, the waterfront and the commercial district. James Street is also an important pedestrian route and one of the main aims of the City Centre Movement Strategy is to provide a balance between the different methods of getting around the city, by car, public transport or by foot.
The improvements will help create a positive impression to those who use James Street to access the city's attractions."

Further works on the James Street-Strand junction are to be carried out by Grosvenor as part of the Paradise Project.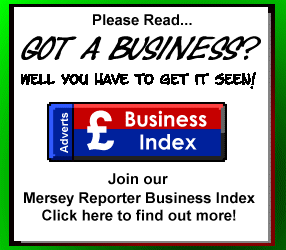 Celebrities in-VEST in Beatbullying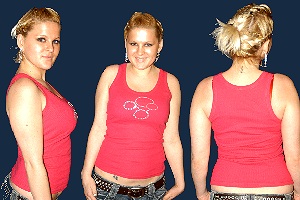 ANTI-bullying week is due to take place during this week. This is a national event giving us the chance to highlight the plight of those affected by bullying.
On the 20 November at midday Beatbullying are asking everyone in the UK (young people and adults) to join hands in defiance against bullying and in solidarity with the millions of people suffering from bullying. The Circle of Friends will take place in all mkone stores, schools and colleges nationwide. We're aiming to create the largest link of hands ever, and be entered into the Guinness Book of Records. It would be great if you could join in and link hands, against bullying with your friends, colleagues or family.
mkone and Beatbullying have also joined force to create the Beatbullying vests which come in an array of brilliant colours including white, black, flouro pink, cheerleader yellow, flouro green, latino turquoise, latino pink, lime, flouro yellow, grey marl and tangerine to name but a few. Each features Beatbullying's signature logo emblazoned in crystals across the front, giving it a unique and unmistakeable style. The garments are not only for the style conscious but also for those who want to send a message that they do not tolerate bullying and want to live in a world where bullying is unacceptable.
Already wearing the stylish vests and supporting Beatbullying's Anti-bullying week are famous faces such as Beth Ditto, Sophie Ellis Bextor, Anamatronic, Jo Whiley, Kym Ryder, JoJo, Alison Goldfrapp, Charlie Houghton, Dame Kelly Holmes, Gina Yashere, Lara Lewington, Claire Cooper, Siobhan Donaghy, Robyn, Danielle Harmer, Adele Silva and Jools Oliver.
Also supporting the campaign during Anti-Bullying Week are the stars of Bratz the Movie. The heart of the firm deals with issues surrounding friendship and bullying. It tells the story of 4 best friends who's differing interests threaten their very friendship when they are faced with pressure to become part of different cliques as they make the daunting move up to high school. their determination to remain friends and retain their individuality wins through as they learn to face new challenges with 'Brat-itude'.
The actresses who will front our campaign include: Skyler Shayne who plays Cloe. Nathyalia Ramos who plays Yasmin, Janel Parrish who plays Jade, & Logan Browning who plays Sasha. A Bratz the movie, bullying pack will be sent to schools across the UK. It has been created to give children the chance to use the film as a learning tool. The Pack takes scenarios from the film and explains how best to deal with these situations and tackle bullying in different ways. Bratz the Movie DVD is on sale November 26.
The vests are exclusively available at mkone, with limited availability and ALL profits are donated to Beatbullying - which will pay for Beatbullying's staff to continue to help thousands of young people all over the UK.
Emma-Jones Cross, Chief Executive of Beatbullying, said:- "Anti-Bullying Week is a national call to arms, for everyone in the UK to stand up against bullying. The funds raised from the sales of these vests allow Beatbullying to continue to help thousands of young people all over the UK. If you are against bullying, and i know all of us are, then go out and support us by buying our top. Just 1 vest will make a huge difference to our ongoing work with young people whose lives have been devastated by bullying."
Dominic Galvin, Managing Director of mkone said:- "We are delighted to be working alongside Beatbullying during Anti-Bullying Week. Beatbullying is a fantastic and dynamic charity doing incredibly important work and we are very proud to be supporting them."
2 time charity of the year (in 2005 and 2006), Beatbullying has a stressful reputation for charity merchandise. The famous multiple celebrity endorsed blue wristband campaign in 2004 carried the name Beatbullying and the charity's merchandising success continued in 2006 with branded dog-tags.
At 12pm on Tuesday, Beatbullying is asking everybody in the Cricle of Friends to link arms in defiance against bullying and in solidarity with millions of people suffering bullying. This will form the world's biggest linking of arms. For more information on how to participate visit www.beatbullying.org/thebigstand.
mkone staff throughout the country will be making the Circle of Friends on 20 November at midday. they will also be featured modelling the t-shirts in the window displays and point of sale as a sign of solidarity with the Beatbullying campaign.
The t-shirts will be on sale, with limited availability in mkone stores nationwide.
They will retail at £3, so to find the store nearest you, please go to www.mkone.co.uk.