Unanimous backing for free school bus travel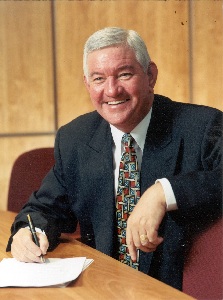 MERSEYTRAVEL Chair, Councillor Mark Dowd, has received unanimous backing for his campaign for a national free bus fare scheme for schoolchildren. Councillor Dowd, Chair of the Passenger Transport Authorities' Special Interest Group (PTA SIG) is the driving force behind the bid, which would enable every child aged 16 and under in England to travel to and from school for nothing. Now, every 1 of the 6 Passenger Transport Authorities in the UK, serving more than 13 million people and with a combined budget of over £1 billion a year, have signed up to the proposal.

Following yesterday's crunch meeting of all of the UK's PTA's in Glasgow Councillor Dowd said:- "Having the unanimous backing of all the PTAs gives us a great platform to take this campaign to the next level. Now we'll put our concerted joint efforts to working out the detailed nuts and bolts of a scheme, ready to take to the government.

This is a scheme for parents, as well as children across the UK and the benefits could be huge. All of the PTAs are convinced this is something that is deliverable and could help millions of families across the country. It could save parents with families millions of pounds, encourage more young people to use public transport and take cars off our roads during peak time rush hours."

The PTA SIG is regarded as one of the UK's most influential public transport pressure groups and brings together all 6 Passenger Transport Authorities in England. Merseytravel is the Passenger Transport Authority and Executive for Merseyside.
DO YOU AND YOUR FAMILY WANT TO BE ON TV???

WE are looking for families to take part in the next series of an award winning Channel 4 TV series. In each episode our series shows the journey of 2 women who swap lives and families for a week – a once in a life-time opportunity!
We are looking for families who are fun, outgoing and keen to share their way of life and values.

If you or anyone you know would be up for this fantastic opportunity then ask them to get in touch with Melissa on 0207 013 4514 or email for a no-obligation chat.
Tagging sheep worth £2 just doesn't add up
CONSERVATIVE MEPs fight to save farmers from "astronomically expensive" burden.

Electronically tagging sheep worth just £2 would place an "astronomically expensive" burden on UK sheep farmers.

Conservative MEPs have tabled amendments to a report on electronic identification of sheep and goats, calling for tagging to be voluntary rather than compulsory and a cost-benefit analysis to be conducted before the system is introduced.

The legislation was expected to come into force on 1 January 2008, but the European Commission has said wider stakeholder discussion is necessary before a final date for electronic identification can be set.

On 10 December, the Agriculture Committee voted in favour of delaying the introduction until the end of 2009 and the European Parliament will have its say on the 13 December. But Conservative MEPs argue UK farmers would still struggle with the costs involved in two years time.

Sir Robert Atkins, MEP for the North West of England, said:- "It would be a real burden on UK sheep farmers if this legislation goes through now, even with the slight delay until 2010. We are simply not there yet with the technology needed to make this work. Cast ewes are worth only £2 in some parts of the UK, so how can farmers afford to tag them with microchips and purchase expensive readers? It is simply not feasible. The sheer number of sheep in the UK, combined with our specific topography, do not permit us to even contemplate such an astronomically costly system at this point in time."