Is your driving ability written in the Chinese zodiac?
ON 7 February Chinese New Year is celebrated to welcome in 2008, the year of the Rat. But does your Chinese astrological sign influence your ability as a driver?

Online car insurance specialist elephant.co.uk thinks it could. It looked at data from over 2 million policyholders and found that some astrological signs are definitely more likely to hold a motoring conviction or have an accident than others.

If you, or those whose car you regularly ride in, are a Sheep (born in 1943, 1955, 1967 or 1979) you might want to watch out as it was Sheep that topped the list of the most dangerous drivers. Sheep were closely followed for both accidents and motoring convictions, such as speeding or jumping a red light, by those born in the year of the Monkey (1944, 1956, 1968, 1980). At the other end of the scale and having both the least accidents and convictions are those born in the years of the Rabbit (1951, 1963, 1975, 1987) and Tiger (1950, 1962, 1974, 1986).

elephant.co.uk managing director, Brian Martin said:- "Although just a bit of fun, our research does suggest the year you were born could affect your driving ability. Having looked at the character traits of the different animals in the Chinese zodiac, we might have expected fiery Dragons to be the most likely to have motoring convictions. We certainly wouldn't have expected unpredictable Tigers to be some of the safest drivers, but perhaps more likely to be the most accident-prone. Mild-mannered Sheep do seem an unlikely sign to top the list of both accidents and convictions. I wonder if their daydreaming tendencies mean they're not paying enough attention to the road. It was much less of a surprise to find reserved and cautious Rabbits make some of the safest drivers."

As for those born this year or other years of the Rat, they are at the safer end of both lists. As for their personalities, they are supposed to be hard working and sociable but can be selfish.
Last chance to grab a grant to help children in poverty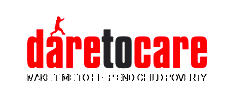 NOW is the last chance to get your hands on a grant to help children in poverty, as the Dare to Care: Make time to help end child poverty campaign enters its final month.

The Dare to Care campaign, which 'dares' people to see what time and skills they have to help children in poverty, is offering money to groups to help them organise an activity.
Activities can be as simple as growing a vegetable patch, mentoring a child or planning a trip to a museum.

Dare to Care is being run by CSV, the UK's leading volunteering charity and the Campaign to End Child Poverty, a coalition of 100 organisations. The campaign aims to recruit 35,000 volunteers to give time to help children from low-income families and raise awareness of the experiences of children living in poverty

February is Time for Money Month and activities will be taking place across the country, led by NCH, the children's charity. They include helping families access low cost sources of food, helping young people and carers with work place skills and supporting children with disabilities.

Dare to Care is dishing out the last of their £80 grants to any other community group, school or organisation wishing to get involved and organise an activity of their own.
To find out more about the Dare to Care campaign and how to apply for a grant, you can go online or call FREEPHONE 0800 284533.