LIVERPOOL CELEBRATES IVF CAPITAL STATUS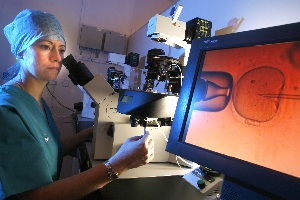 LIVERPOOL is set to become home to the largest IVF centre in Europe after plans for a new specialist unit were given the green light. Once open, The Hewitt Centre for Reproductive Medicine will treat more than 2000 couples a year who have problems conceiving.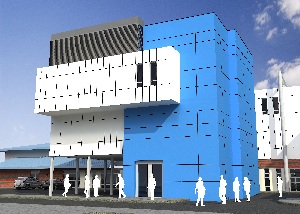 The new, 1400 sq ft, 2-storey extension, will transform Liverpool Women's NHS Foundation Trust into the biggest single provider of NHS and private IVF treatment in Europe. The £5m investment, funded jointly by the Liverpool Women's and private practitioners, North West Fertility Ltd, will further cement the hospital's reputation as leaders in reproductive medicine.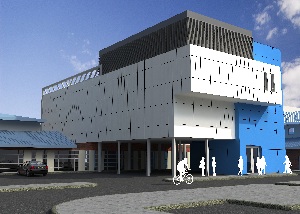 Yesterday, Liverpool City Council planning chiefs passed proposals for the extension on Liverpool Women's Crown Street site, which will house a state-of-the-art embryology laboratory, sperm bank and egg freezing facility and dedicated recovery services.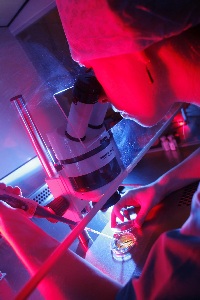 Demand for IVF treatment is growing annually as childless couples increasingly seek medical intervention to help them start a family. Currently around 6,000 babies are born in the UK to previously infertile couples as a result of IVF. In addition to enabling the trust to treat even more women Merseyside, Cheshire and North Wales, the unit can also expect private applications for treatment from all over the world.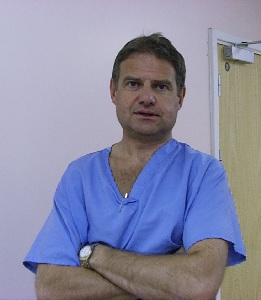 Clinical director of the unit, Charles Kingsland, said Liverpool Women's would now be recognised as being at the very forefront of IVF technology and treatment. One of the country's top fertility experts, the announcement has delighted Mr Kingsland, who has dedicated his professional life to helping childless couples realise their dreams of parenthood.
Mr Kingsland said:- "This is fantastic news. The unit is so important to thousands of couples who want nothing more than to start a family. It is difficult to express how much this life changing facility will positively impact on infertile couples.
This new extension will propel Liverpool Women's NHS Foundation Trust to the forefront of reproductive medicine in Europe.
When we set up our first facility 18 years ago, our intention was to provide NHS funded treatment to people from all walks of life and now we have achieved that, this development allows us to take that ethos even further."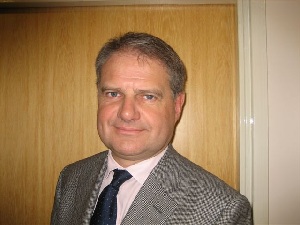 Mr Kingsland said the unit was made possible because of an alliance between Liverpool Women's and North West Fertility Ltd.:- "This development wouldn't have happened without collaboration between the private and public sectors.
Not only will the unit provide the highest quality environment possible for couples receiving treatment, the unit has all the advantages of being situated in a leading NHS teaching hospital specialising in women's health."
3 WINNING DIGITAL DEPARTURES FEATURE FILMS ANNOUNCED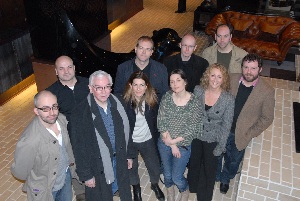 ICONIC British film director, Don Boyd, announced the 3 finalists in Liverpool's prestigious, cutting edge Digital Departures micro-budget filmmaking initiative. The 3 teams have made it through a rigorous selection process, focusing on all aspects of feature film production and fighting off competition from over 150 other submissions. At a dedicated launch in Liverpool, the finalists, an inspiring blend of new and established, local and national talent, spoke about the films which are about to go into production and will then be premiered as part of Liverpool's 08 Capital of Culture programme.

Northwest Vision and Media who devised the scheme, together with its partners the Liverpool Culture Company, the UK Film Council and the BBC, have now awarded each of the three filmmaking teams £250,000 to make their feature film dreams a reality.

Marking his return to his hometown, internationally-renowned director, Terence Davies, (Distant Voices, Still Lives) says he's thrilled to have his documentary, Of Time And The City, his 1st time working with the digital medium, commissioned by the Digital Departures initiative.

The 2nd feature film to make the final 3 is Salvage, a horror film written by former Hollyoaks Story Editor, Colin O'Donnell, and which will use the former set of Brookside as its central location.

Also making the final 3 is Starstruck, a drama written by Liverpool writer Leigh Campbell, who has seen her scriptwriting career supported and nurtured by Vision and Media since 2002.

As the premier film project in the 08 Capital of Culture celebrations, Digital Departures attracted an incredibly high calibre of entrants when the initiative was launched in 2007.

"The standard of submissions was very high, so it's been an incredibly difficult journey choosing which projects to green-light and ultimately launch onto the world stage. We're very excited about the films, which all tap into Liverpool's unique character in different and imaginative ways," says Lisa Marie Russo, Executive Producer for Digital Departures.

An incredible 156 filmmaking teams originally submitted ideas to the Digital Departures initiative. After a series of panel interviews and development a short-list of 25 projects was drawn up. This was then reduced to 12 ideas, before the final 6 film projects were announced last year. Only 3 of those features will now go into production. However, some of the projects which didn't make the final cut have not been abandoned. "The joy of Digital Departures is that it should deliver 6 professionally developed feature film projects. Resources mean we can only actually make three of the films, but we will be doing everything we can to support the other filmmakers set up their projects. Digital Departures isn't just about the final three, it's about discovering and developing talent in digital film making locally and nationally." Chris Moll, Production, Trade and Investment Director for Northwest Vision and Media, the agency behind the initiative.

Councillor Warren Bradley, Leader of Liverpool City Council, says there is great excitement about the impact of Digital Departures within the city. "We're all looking forward to the creativity of Liverpool's filmmaking community taking centre stage, with both emerging and established film talent being able to show the world what they're capable of doing," says Cllr. Bradley.

In addition to being broadcast on the BBC, it's hoped the Digital Departure films will be distributed both nationally and internationally across a variety of digital platforms.

"There is a wave of optimism in the film arts at the moment, anything seems possible, and I'm confident that everyone will be genuinely impressed with the range and quality of filming that the three Digital Departures films will produce," explains Steve Jenkins, Head of Films at BBC Programme Acquisitions.

Tim Cagney, Head of UK Partnerships at the UK Film Council, agrees:- "We are really proud to have supported Digital Departures with £200,000 of Lottery funding, putting film at the heart of the European Capital of Culture celebrations. We are confident that it will unearth some outstanding talent, deliver great films and be a model for the rest of the world."
THE FINALISTS AND JUDGES COMMENTS
The following 3 filmmaking teams have each been awarded £250,000 to make their Digital Departures feature film:-
OF TIME AND THE CITY
GENRE:- Documentary.
WRITER/DIRECTOR:- Terence Davies of Essex (originally from Liverpool).
PRODUCERS:- Solon Papadopoulos and
Roy Boulter, both of Liverpool.
Digital Departures judge Steve Jenkins, Head of Films at BBC Programme Acquisitions, says:- "Terence Davies' poetic documentary project offered a great opportunity to fund a new film by one of the UK's few world-class directors. Films like Distant Voices, Still Lives and The Long Day Closes had the city, culture and people of Liverpool at their very heart. The idea of the film-maker revisiting the past, both his own and Liverpool's, but within the context of how the city has changed over the last half-century, seemed absolutely tailor-made for the Digital Departures scheme."
STARSTRUCK
GENRE:- Drama.
WRITER:- Leigh Campbell of Liverpool.
DIRECTOR:- Lindy Heymann of London.
PRODUCER:- Andy Stebbing of London.
CO PRODUCER:- Stephen Cheers of Liverpool.
Digital Departures judge Andrew Eaton, Deputy Chairman of the UK Film Council, says:- "Starstruck is such a contemporary film, which will attract a very different audience to the other Digital Departures features. It covers controversial subjects involving teenagers, celebrities and football, which will be brilliantly portrayed by the wonderful pairing of Leigh Campbell and Lindy Heymann. Vision and Media have been following and assisting Leigh's development as a writer for several years, and we're confident Starstruck will be a fitting testament to her undoubted talent."
SALVAGE
GENRE:- Horror.
WRITER:- Colin O'Donnell of Liverpool / Belfast.
DIRECTOR:- Lawrence Gough of Cheshire.
PRODUCER:- Julie Lau of Liverpool.
ASSOCIATE PRODUCER:- Alan Pattison of Manchester.
Digital Departures judge Fiona Gasper, Executive Director for Capital of Culture, says:- "We were particularly attracted by the Salvage team's seemingly endless enthusiasm for their story, together with the creativity and vision of this young, dynamic new talent. Just as importantly, the film isn't stereotypically Liverpool, but an all-round, exciting feature which I'm sure will have international appeal."