Lunar exploration - potential UK and US collaboration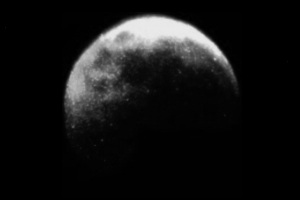 THE British National Space Centre (BNSC) and the National Aeronautics and Space Administration (NASA) have issued a report from the Joint Working Group (JWG) on lunar exploration that outlines next steps in possible UK - US space exploration co-operation.
A key area of co-operation under consideration is a mission to understand the Moon's structure, listen for 'Moonquakes' and trial the lunar cell-phone network of the future.

The JWG report identified 2 potential elements of collaboration:-

* the implementation of a UK-led robotic lunar mission, such as the Moon Lightweight Interior and Telecoms Experiment (MoonLITE) mission;

* the development of science instruments and technology needed for mid-term robotic and human exploration activities.

Commenting on the report, Professor Keith Mason, CEO Science and Technology Facilities Council, and Chairman of the UK Space Board (BNSC's governing body), said:- "This joint report represents a milestone in our co-operation with NASA whilst building upon our longstanding collaboration in such highly successful science missions as Swift, Stereo, Mars Reconnaissance Orbiter and Cassini. The proposed missions provide an opportunity to harness the UK's world-class expertise in small satellite, communication and robotic technologies focused on exploration of the Moon."

MoonLITE is a proposed UK-led small robotic mission to the Moon. It comprises a satellite which would travel to the Moon, enter its orbit and then release 3 or 4 'penetrators' - small missile-like vehicles - distributed over the Moon's surface. Each penetrator would impact at high speed and embed instruments just under the Moon's surface designed to reveal the interior structure of the Moon. The satellite orbiter would then act as a telecommunications relay station between the surface penetrators and Earth during its one year life.

MoonLITE would deliver important new science about the Moon's interior and history while also testing the space communications network needed by future robotic and human explorers.
The US and UK have enjoyed a long history of successful space co-operation. MoonLITE would build on this success and allow both partners the opportunity to take advantage of their particular strengths.
NASA is considering several technologies and experiments as potential US contributions to the UK mission.

The proposed next steps involve an international scientific 'peer-review' and a more detailed technical study of MoonLITE leading to a definitive cost estimate before a decision to go-ahead is taken. The launch date for MoonLITE is scheduled for no earlier than 2012.

Professor Mason added:- "This joint report between the UK and NASA, coupled with the UK's major role in ESA's Aurora programme of planetary exploration and our involvement in helping to shape a Global Exploration Strategy, means the UK is fully exploiting and strategically maximising its technological and scientific strengths in space exploration."

The BNSC-NASA JWG originated from a Joint Statement of Intent for Cooperation in the Field of Space Exploration signed by NASA Administrator Michael Griffin and UK Director General for Science and Innovation Sir Keith O'Nions on 19 April, 2007, in Washington, DC.
To find out more about the Moon, why not take a look at our Mood Fact Page, via clicking here.
£40 million to support people in Liverpool
MORE THAN £40 million is to be spent over the next year helping the most vulnerable people in Liverpool. The Supporting People scheme – one of the largest of its type in the country - helps 10,500 people improve their quality of life by providing a stable living environment to help them avoid life in a care home, hospital or on the street.

This year, the government has chosen Liverpool as 1 of just 2 local authorities in the north west to be given the freedom to spend the money how it wishes. It is part of a pilot project which the government will assess before allowing all other council's to do the same from next year. Previously, the money has been "ringfenced" and had to be spent using strict criteria. This has meant the city council has had to turn down projects because they didn't satisfy the rules.

It could see the introduction of services such as advocacy support for women escaping domestic violence, or linking older people's housing to active aging programmes to help them keep fit, preventing their health from deteriorating. The removal of the ringfence is being seen as a major vote of confidence in Liverpool, after the programme was praised by the Audit Commission last September for a massive improvement in the quality of the service.

Councillor Dave Antrobus, executive member for adult social care, said:- "This is really great news and shows that the government trusts us to use the cash as we see fit, rather than shackling us to a set of criteria which has prevented us from making the most of the money. We have made a tremendous amount of progress in a relatively short space of time and we are determined to take this opportunity to help more people get the most out of their lives and not end up excluded from society."

Supporting People helps people who have perhaps been homeless, in hospital, prison or those with learning disabilities or drug problems. It also helps elderly people live in safety and comfort at home.

Programme Manager Hazel Summers said:- "We are have already commissioned 10 new services to benefit vulnerable people over the past few months, including a service to support older people within their own homes. This will lift a lot of the restrictions that have prevented us from reaching groups of people in the past."

The Supporting People programme is not used to fund social care, general housing or health needs.
City Talk 105.9 launches SOS – Save Our Superlambbanana
THE Presenters of Liverpool's newly launched radio station, City Talk 105.9 chained themselves to an iconic city centre art work in protest at plans to transport it to another city, like Manchester!

Presenters of City Talk, including Kim Hughes, Phil Easton, Duncan Barkes and Paul Jacobs chained themselves to the Superlambbanana, on Tithebarn Street, having heard that the sculpture could leave the city.

The Superlambbanana was created by Japanese sculptor, Taro Cheizo, and has become a prominent part of Liverpool's visual identity since its arrival in 1998. A solicitor representing the artist said the giant yellow sculpture was only on a 10 year loan, but City Talk presenters feel it is now an integral part of the city and should remain in Liverpool .

Former Brookside actor Dean Sullivan launched the Save Our Superlambana campaign on his morning show, saying:- "I'll buy it myself to keep it in the city - the Superlambbanana is as 'scouse' as 'scouse' itself - leave it alone!!!"

Kim Hughes, from the station's breakfast show went on to say:- "the Superlambbanana is as Liverpudlian as the Liver Birds, we've taken him to our hearts and we will not rest until we've saved him".

City Talk 105.9 presenters chained themselves to sculpture in protest and launched a petition on 15 Febuary 2008 called:- "SOS – Save Our Superlambbanana". The petition can be found online at www.citytalk.fm, the team hope to save the famous icon from being taken from the city, post 2008.

What do you think about the sculptor? Should we keep it? Email us with your views on this article.