ADVENTURE PLAYGROUND SECURES LONG TERM FUTURE
GARSTON Adventure Playground is run by a Charity chaired by local resident Tony Dronfield and has provided a wide range of play and leisure activities to 200 -300 children aged from 6 years to 15 years of age since being opened by the Duke of Edinburgh in 1980.

On 13.2.2008 at 1.30pm Chairman Tony Dronfield visited the offices of City Law Firm Lees Lloyd Whitley (43 Castle Street Liverpool) to oversee the formal completion of the purchase of the land occupied by the Charity take place.

Their premises in Bowden Road Garston were owned by British Rail and leased to the Charity until 2012. With the aid of a loan they have now been able to purchase the Freehold of the land they occupy having negotiated a massive reduction in the original asking price. This interesting location is partly based on the Quarry from which stone was taken to construct the Liverpool Anglican Cathedral and its wooded environment provides an area of natural beauty for local children to enjoy in what is otherwise a mixed industrial/residential area of Liverpool. Activities available free of charge on an unrestricted basis include:-

o an Animal House;
o Wheelchair Garden;
o Soft Play Area;
o Arts & Crafts;
o Tuckshop;
o Disco area;
o Computer Room;
o Quiet Area;

Many of the children who use these facilities subsequently become Voluntary Workers thereby preserving this outstanding local facility for this area of the City. They depend on Local Authority Funding and Charitable donations to keep going and the purchase of the area is a major step in securing this facility for the long term future.

"I am delighted that we have been able to complete this purchase and thereby secure the existence of this facility for the Garston Community whose children have enjoyed all that we have to offer for nearly 30 years." said Chairman Tony Dronfield.

Legal work for the Charity was undertaken by David Sewell of City Law Firm Lees Lloyd Whitley who have considerable expertise in dealing with Commercial property in the Not For Profit Sector.

"I am delighted to have helped such a worthy Community based Charity secure this land on a permanent basis. The property was formerly owned by British Rail and the legal work was complex by reason of the close proximity of a major rail link ." said David Sewell Head of Lees Lloyd Whitley's Commercial Property Team.

"It is always pleasing to be able to use our expertise to help our local communities. We are committed to playing a full part in the growth and development of Liverpool not only in the Business Sector but also in advising Community Groups such as this." said Frank Rogers Business Development Partner Lees Lloyd Whitley.
LETTER TO THE EDITOR:- "Notice to all former pupils of Christleton High School"
"I would like to appeal to former pupils of Christleton High School in Chester, Cheshire, now living in this area for memories and memorabilia to help celebrate the school's 50th anniversary later this year.

Memories of favourite teachers, memorable comments from school reports, recollections of school friends and photographs, all contributions would be very welcome and may be featured in an anniversary book currently being prepared.

This is an opportunity to celebrate achievements, renew acquaintances and perhaps revisit old haunts!

Details of our plans, and information on how to contribute and participate, may be found at christletonhigh.co.uk, or contact the school at 01244 335843, email."

Tony Lamberton, Headteacher, Christleton High School, Chester.
Scooby-Doo and Shaggy Most-Loved Duo of All Time!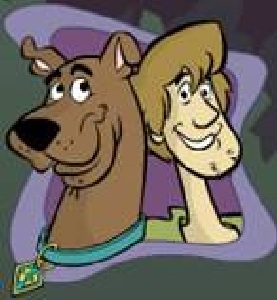 MYSTERY-solving 2some Shaggy and Scooby-Doo were named the nation's favourite greatest 'accidental heroes' of all time in a poll beating off other infamous dynamic duos including Dangermouse and Penfold, Batman and Robin, Starsky and Hutch.

Shaggy and Scooby-Doo won by a landslide as more than half of the 1,623 Brits questioned voted them their favourite, proving their winning formula is still as popular today as it was when the series began almost 40 years ago.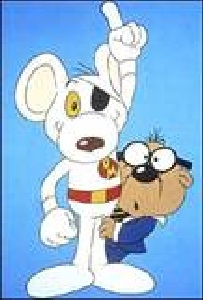 Secret agent Dangermouse and his bumbling sidekick Penfold came in second with 17% of the vote, followed by maverick police detectives Starsky and Hutch with 11% and crime-fighting act Batman and Robin with 6%.
The results are released by Warner Home Video to mark the DVD release of the brand new Scooby-Doo series:- "Shaggy and Scooby-Doo Get a Clue: Volume 1".

"Shaggy and Scooby-Doo's wacky and loveable characters have always resonated with the public consciousness" says Warner Home Video's (WHV) Product Manager Martin Burke. "They are accessible to children and adults alike, and prove despite today's rather violent TV programming, you don't need to use machine guns and drive fast cars to be popular."

Interestingly, the people that loved Shaggy and Scooby in the same instance voted the Mystery Machine the 'least cool' car on TV. So even though people think of them as somewhat geeky, they are hailed affectionately as heroes all the same. However, with the addition of a brand new Mystery Machine and an animation face-lift for the characters, there's nothing stopping Shaggy and Scooby now. "We've given the new series a re-vamp, revitalising the animation for a modern new look in 2008," continues Martin Burke. "By sticking to the winning formula whilst keeping things fresh, Shaggy and Scooby-Doo maintain the interest of the nostalgic adult audience, at the same time continuing to draw a new and younger fan-base."

Additional research carried out by WHV in 2007 placed Scooby and Shaggy ahead of their modern counterparts including The Simpsons, Shrek and Spongebob Squarepants, as 69% of 4 to 7 year olds surveyed voted Scooby and Shaggy their favourite characters.

About Shaggy and Scoocy-Doo Get a Clue: Volume 1
Everyone's favourite crime-fighting duo is back in town with more action-packed scoobitastic adventures than ever before in the hilarious new series which features the brand new Mystery Machine. Kids will delight in the latest side-splitting antics of Scooby, Shaggy and friends in all manner of crime-busting, spook-chasing escapades in this awesome collection of laugh-a-minute episodes.