THROW OUT THAT CACTUS NOW!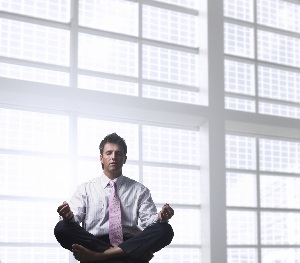 ADOPTING office Feng Shui can boost productivity and profitability, according to officebroker.com – the UK's largest online broker of commercial office space.

"A better office environment means more motivated employees. Evidence also suggests that pleasant working conditions enhance staff loyalty and improve productivity" says Managing Director, Jim Venables.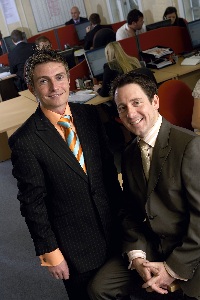 Most people believe the environment in which they work has an impact on their performance. Indeed, a recent survey by one of Britain's leading high street banks revealed that messy offices can stop workers from doing their jobs properly and can even result in 1 in 5 workers wanting to quit.

While factors such as natural light, air conditioning and a culture of keeping the office tidy and businesslike all affect the overall ambience of an office, in some countries businesses consider the working environment to be so important that Feng Shui is widely used to boost luck, wealth, health and harmony.

"Feng Shui is widely used by Chinese, Japanese and Indian firms and increasingly, European businesses are starting to employ the 'Art of Placement' in a bid to improve staff performance," says Jim. "In today's competitive business environment, companies are considering anything which might enhance their overall performance. As a result, we are seeing more of our European and UK clients employing Feng Shui consultants in a bid to give themselves a competitive edge."

officebroker.com spoke to Angela Ang, Founding Consultant of UK based Rising Dragon Feng Shui. She offers businesses the following advice:

- Bosses should sit in the corner farthest away from the door to adopt the 'Command' position

- Letting natural sunlight into an office creates positive 'yang chi' which helps to promote better staff productivity and morale

- Avoid cacti or sharp looking plants in the office as their small, sharp leaves cause 'shar chi'. As air passes through the plants it will become fierce and sharp, affecting office harmony

- Desks should be organized and uncluttered so employees can focus their brain power on work rather than have it dispersed on little things that don't matter

- Mirrors should never be hung in an office as they can reflect negative energy around

- To allow for the free flow of chi, ensure that all wires are hidden. Multi tangled wires can generate "snake shar" and create accidents

Feng Shui has been used in offices in some parts of the world for more than 5,000 years. Translated literally from Chinese it means Wind and Water and, in plain English, it means 'the cause and effect of environmental energies on you'.

"Whether you consider Feng Shui to be a bit far fetched or a valuable business tool, it is worth remembering that this ancient art has been widely used by businesses across the world for thousands of years.
Anything which can improve a person's working environment has got to be considered seriously and we are certainly seeing a lot more European businesses now working with Feng Shui consultants such as Rising Dragon." says Jim.
Last chance to become a green business hero
THE hunt is on for Southport's green heroes. Businesses from across the borough have just 21 days left to enter the Northwest Business Environment Awards 2008. Businesses of all shapes and sizes are invited to enter the 2008 awards before the closing date of 3 March 2008. The prestigious awards event is on the lookout for green heroes from the business community who are putting the environment at the heart of their company's success.

There is no charge, and all you have to do is fill in a simple entry form. Award categories include Best Environmental Practice (products and service), Built Environment, Sustainable Procurement, Environmental Innovation and Environmental Champions.

This region's premiere event in celebration of environmental and business excellence will take place in June 2008 and is hosted by the Mersey Basin Campaign and the Northwest Regional Development Agency. The awards are supported by ENWORKS, the Royal Institute of British Architects, Envirolink Northwest, Groundwork Northwest, Environment Agency, Environment Connect, Envirowise, Buy Recycled, CBI Northwest, the Institute of Directors, MIDAS and the Institute of Civil Engineers.

To be in with a chance of winning an award and being crowned a Green Hero for 2008, businesses need to submit their winning entries before March 3rd 2008. Entry forms and advice on how to write a winning entry can be found on www.merseybasin.org.uk. Companies can also call the awards advice hotline run by Environment Connect freephone 0800 032 0222.

Steven Broomhead, Chief Executive of the Northwest Regional Development Agency said:- "This region is doing fantastic work to unite good environmental practice with quality business management. The Northwest Business Environment Awards are an opportunity to celebrate the incredible work already taking place and to put a green spotlight on our pioneering companies."

Host of the Awards, Walter Menzies, Chief Executive of the Mersey Basin Campaign, said he was looking forward to discovering the identities of our region's green heroes. "Today's forward-thinking businesses know all about the importance of looking after the environment. They appreciate that caring for the planet can help their profit margins too. We know there are hundreds of these green heroes in our region. Now it's time for our heroes to stand tall and wear your green credentials with pride!"

The Northwest Business Environment Awards are now in the sixth year and are regarded as the premiere regional event of its kind. The 2008 awards is supported by a marketing campaign featuring business people in green super hero outfits. Campaign photography is available on request.
HIGH SPEED RAIL LINK TO SERVE MERSEYSIDE
A 225 mph high speed rail link must be built to connect Merseyside with the Channel tunnel if the North West is to avoid becoming a transport backwater, says one of the region's MEPs. Chris Davies is calling for the Government to make an immediate announcement that Britain will follow the rest of Europe in building new high-speed lines.

France has more than 1,000 miles of high-speed track in place with a further 500 miles in the pipeline. By contrast the UK has just 68 miles, from London to the Channel Tunnel.

The Liberal Democrat has accused Transport Secretary Ruth Kelly of pursuing a "make do and mend" policy that lets down the region. The MEP claims the North West of England deserves to be served by a dedicated high speed line linking the major cities and towns with London and the Channel Tunnel. He said:- "Given the cost savings to be made by sharing much of the infrastructure with Yorkshire and the North East the obvious access route would be a line passing under the Peak District Park by way of Woodhead Tunnel." But the MEP says that Woodhead Tunnel, a crucial link to the North West, is to be blocked by works being carried out by National Grid.
The Woodhead line between Manchester and Sheffield was closed in 1981 but is in a good state of repair and could be quickly reopened. But National Grid are in the process of relaying one of the main East-West electricity cables through the tunnel ruling out future rail use without the considerable expense of moving cables.

In a letter to Ruth Kelly the MEP claims Britain, and the North West in particular, is in European terms being left as a transport backwater. He writes:- "While the rest of Europe powers ahead with the construction of high speed lines fit for 225 mph trains we are to expect nothing more from this Government than a transport policy best described as one of 'make do and mend. I ask you to take a lead in championing the case for construction of a dedicated high-speed line to our region. Given the time that the planning process will consume, if its construction is to be completed before 2020 the Government cannot afford to wait another day before announcing a firm declaration of intent."