Liverpool School Children Limber Up To Go Strictly Dancing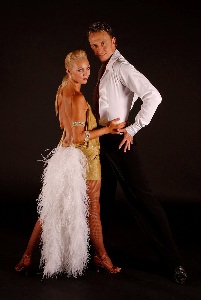 PUPILS in Liverpool are dusting off their dancing shoes in preparation to enter a competition supported by stars of the BBC's Strictly Come Dancing.

They want to be in with a chance of winning professional dance lessons, the prize up for grabs in a competition launched by Taylor Woodrow de España and local business Halifax, to encourage children in Liverpool to be active.

The UK's only major house builder in Spain and Halifax are now inviting other school children in Liverpool to nominate a class which is keen to have fun and get fit, by filling in an entry form detailing why they should win the lessons.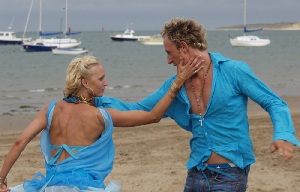 Camilla Dallerup, star of the popular show, said:- "We're delighted to support this campaign. Dancing has fantastic health benefits and also helps give anyone taking part confidence; especially children. It will make them fitter and more able to handle themselves. Dancing is also great fun and children who get into it laugh a lot. It should not be about competition all the time, just about having fun and gaining a talent."

One lucky class in Liverpool will be given ballroom and Latin dance lessons from a professional tutor for a month. The winning class will then be able to enter into a grand final, competing against other winning classes from across the UK, for the chance to spend a day dancing with Camilla Dallerup and Ian Waite from the BBC's Strictly Come Dancing.

Jen Kirkham from Halifax adds:- "According to a Government report which was published recently on 23 January 2008, by the Health Secretary, Alan Johnson and the Secretary of State for Children, Schools and Families, Ed Balls, at the current rate, three in five children under 10 will be classed as overweight or obese by 2050.

Numerous studies have shown that any increase in activity is beneficial for health as it reduces fat, anxiety and stress and makes people feel good about themselves. Dancing is a fun and effective way of increasing the heart rate and everyone, even the youngest of children, can enjoy it. If you know of a class in Liverpool who would love the opportunity to learn from a professional tutor, then why not step up to the challenge?"

All you have to do to be in with a chance of winning the dance lessons is call 0121 362 4070 and leave your details; you will then be sent a full information pack and entry form. The competition is open to school children up to Year 9 Secondary.
Closing date for entries is Monday, 7 April 2008.
Urban Splash to take over Pleasureland site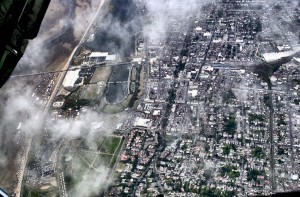 THE long awaited announcement as to who will have the contract to re-develop the former Pleasureland site was made on 20 March 2008. It was revealed by Sefton Council's cabinet that their choice was developers Urban Splash who plan to transformation of Southport's waterfront with an £80m development.
The new attraction will come in the form of an eco-friendly development that Urban Splash managing director Bill Maynard said was inspired by Cornwall's Eden Project.

The 34-acre plot, will be renamed "Southport Marine Park" and could include a landmark atrium, housing a winter garden, an expanded marine lake, outdoor heated swimming pool.
It was also suggested that there could be at least two hotels on the site offering traditional accommodation alongside serviced apartments and part houses to let.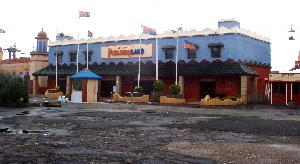 The atrium could be either a glass or wooden-framed structure and Mr Maynard said he was committed to using a local workforce to deliver the plans. He will launch a major public consultation later this year. Mr Maynard was also keen to explore using a combination lighting and heating system for the buildings.

The Liverpool-based company say the development will cost £80m and they hope to draw up the first plans within four months and if approved the park will take between five and six years to complete.

Tony Corfield, Sefton's head of tourism, said:- "We are delighted to have an opportunity to work with Urban Splash, who have an international reputation for delivering the levels of design and quality, that we are determined to achieve.

During their impressive submissions, Urban Splash have vowed to create a distinctive new attraction featuring a wide range of activities.

These are very exciting times for Southport and the Marine Park development will provide a fantastic opportunity to provide another major boost which will last for generations to come."
Cllr Lord Ronnie Fearn, Sefton's cabinet member for leisure and tourism, told the media that:- "We have gone with the classic resort, which is now almost achieved – we're hoping to launch it at the Open Golf Championship."
Sadly loosing out is the current occupier, who has tried to clean up the buildings and surroundings and is now running a travelling fun fair on the site, under the name New Pleasureland. Their plans to build a new theme park on what was Pleasureland where rejected by the committee.

Email us your views and letters on this topic to our newsroom email address:- news24@southportreporter.com.
Let us know if you think this is a good idea or a bad idea.
Burlesque Night at the Latin Lounge, Extra Photos...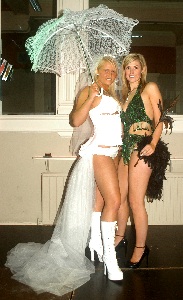 JUST a few more photographs taken at the Latin Lounge, Burlesque Night. Full report next week!