Show cancelled, but it sill goes on!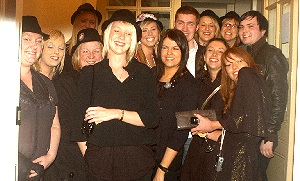 THE event was cancelled midday on Friday, 4 April 2008. This was because of flight problems and travel problems likely to be experienced, due to the Grand National, by the Irish magician, who, incidentally, was also ill. But the two showmen still turned up to the Latin Lounge to do a very quick show.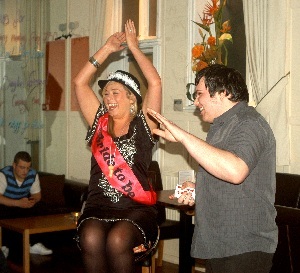 Magician, Matt Colman said:- "We did our best to run the show, but things were against us, from the weather, to flight booking through to traffic. It was just one of those things... We have refunded all who purchased tickets and we will do the show later in the year. It was not the start to our tour of Europe we had hoped for, but that's life, even pop stars have to cancel events." Striving to make himself heard, Peter spoke to us saying:- "Well that's the luck of the Irish... we always come out on top in the end... We now have people hungry for more and respect from all who booked. It worried both of us that people would have thought we were just after cheap publicity, but both of us have put a lot of cash into this and even though it was a costly blow to us, it has taught us a lot. We would like to thank the media for all their help before the event and also our fans for their continued support."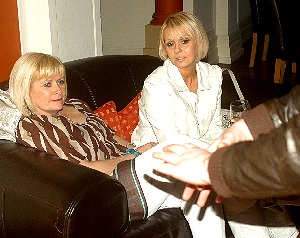 A member of the audience said that:- "We understand that the two had problems. It shows the true professionalism of the two, that they had the foresight to cancel in advance and still come to do a show was fantastic for anyone who turned up on the night. We do not feel let down at all, in fact we look forward to seeing the full show later this year!"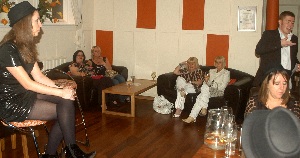 Another member of the audience added:- "This was a fantastic effort by the two, who tried to sort out a problem that was out of their control. Also the Irish magician, Peter Carroll was clearly full of cold and even losing his voice at one point on the night. But he put on a fantastic abbreviated show for the few of us, who did not get the message that the evening had been cancelled. What amuses me was that they had the foresight to cancel, before the big day! This could have affected Matt's local reputation badly; instead the two have shown them-selves to be very professional."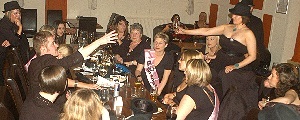 The Latin Lounge said:- "It was an unusual day, with snow, rain and sun. Who could have seen that? Also combined with travel problems throughout the UK it was good foresight of the two to have cancelled. It is better to play on the safe side than to let people down. They were correct to cancel and not let down people and Matt has not damaged his reputation at all. It was also very nice to see them still turn up and put on a free show for the people who could not be contacted."

This is page 1 of 2.