Insanity Beach Live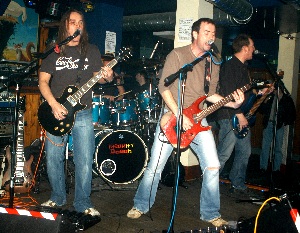 WE have not visited Southport's best kept live music secret for a long time, but we were persuaded to drop in to the Fox & Goose on Cable Street to take a look at a fantastic band. Insanity Beach is an inspiring live band, who packed out the bar on Saturday, 12 April 2008. The band played a full range of rock music and even somehow managed to make a Spice Girls track into a rock track. Yep, lads, we spotted you sneaked it into the set, yet your flyer says:- "Don't wannabe a Spice Girl!".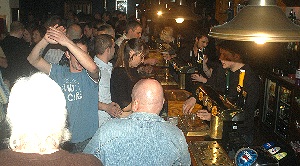 Personally, I do not often like hearing all covers being banged out by a band, but this band has something different. As well as good musical talent, they also had a terrific stage presence, backed up by a well oiled group of roadies, who busied around helping the band put on a nearly seamless run of music. Sadly, I could not stay to the end, but what I did see was a highly talented band, with great discipline and a tremendous drummer and lead guitarist to boot.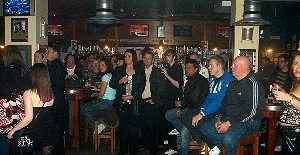 Check out their websites at insanity-beach.net and also inwiththebeach.net to find out more about this band. They are one to keep an eye on for sure! Also check out the bands MySpace page.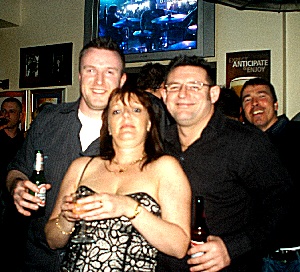 One thing I can say for certain... This is not a male equivalent to the Spice Girls. This band rocks!